IAAF World Athletics Championships 2017: Neeraj Chopra vows to come back stronger after early exit
Neeraj, the current world junior record holder, had carried the hopes of the entire country but failed to make it to the final round of IAAF World Championships 2017.
London: Neeraj Chopra can't really figure out what went wrong but the rising Indian javelin thrower has vowed to come back stronger by correcting the "flaws" that led to his unexpected early ouster from the World Championships.
The 19-year-old Neeraj, the current world junior record holder, had carried the hopes of the entire country but failed to make it to the final round.
He could not cleared the automatic qualification mark of 83m. It was compatriot Davinder Singh Kang, who managed to make the cut, becoming the first Indian to qualify for the javelin throw final round in a World Championships.
"There is something lacking in my throwing, that is for sure. I don't know now whether it's a technical issue or some other factor. I have to find out and rectify it and come back stronger," Neeraj told PTI.
"I need some time to do that, to improve my technique. I have been taking part in competitions continuously for the last four-five months. Now I want some time for training to prepare myself for future events. I am waiting for the new coach to come," he added.
In the qualification round on Thursday, Neeraj cleared 82.26m in his opening throw, 74 centimeters short of the automatic qualification mark.
Nerves got the better of the youngster in his maiden World Championships as he fouled his second attempt and then could only send the iron spear to 80.54m in his final effort to bow out of the competition.
"I was confident that I would be able to touch 83m and get the automatic qualification. I made a big effort in the first throw but it was short of 83m mark by a few centimeters. Then in the second throw, I was going for the attack but I was off-balance in the run up and fouled it. The third and final throw also came short," said a dejected Neeraj.
"I got quite a good number of competitions and training before the World Championships and I should have qualified for the final round. I tried my best and I am disappointed that I could not do well," said the Haryana athlete who has a season's best of 85.63m and personal best of 86.48m.
Neeraj came without a coach as former javelin throw world record holder Uwe Hohn of Germany is yet to join the national team. Hohn is still with the Australian team and he is expected to join as India javelin coach later this year.
"After (former coach) Gary Calvert left, I have been mostly doing training all alone. I am waiting for the new coach to come. A person who knows the techniques lets you do a lot of work. So I am waiting (for the new coach).
"In an ideal situation, it would have been better to have a coach but that is not in my hands. It makes a difference if a coach who knows techniques tells you what to do," he added.
Athletes are allowed to bring their javelin in the World Championships, which is checked by the IAAF, but Neeraj did not have one as he came straight to London after competing in the Monaco leg of the Diamond League meetings on 21 July.
"I came here straight from Monaco after the Diamond League there, so I could not bring my javelin. It is good if you come with your javelin with which you do practice.
"I took my javelin when I competed in the Asian Grand Prix in Chinese Taipei and then I used my own javelin during the Asian Championships in Bhubaneswar also. Sometimes it makes a difference," said Neeraj.
Find latest and upcoming tech gadgets online on Tech2 Gadgets. Get technology news, gadgets reviews & ratings. Popular gadgets including laptop, tablet and mobile specifications, features, prices, comparison.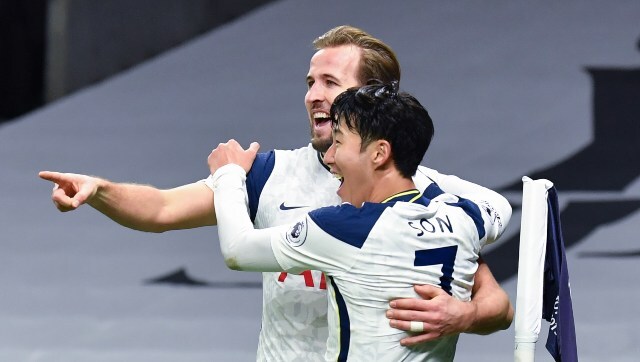 Sports
A look at what's happening in European football on Monday
Sports
Messi is the club's leading scorer this season with 14 goals in all competitions, his return to form of late coinciding with Barca's nine-game unbeaten run after a poor start under Koeman.
Sports
NEROCA's Varun Thokchom's 10th-minute strike was cancelled out by Joseph Olaleye's 15th-minute header as both the teams shared points in the Imphal derby.