IAAF World Athletics Championships 2017: Isaac Makwala rebounds from illness to qualify for 200m final
Botswana's Isaac Makwala admitted to being heartbroken and fuelled by anger as he ran two rounds of the 200 metres – one on his own – to reach the final at the world championships on Wednesday.
London: Botswana's Isaac Makwala admitted to being heartbroken and fuelled by anger as he ran two rounds of the 200 metres – one on his own – to reach the final at the world championships on Wednesday.
The 30-year-old had been given the go-ahead by the sport's governing body the IAAF after missing Monday's heats and then the 400m final because the quarantine period for the highly contagious norovirus which he had been diagnosed with had expired.
However, the fastest man in the world this year made light of it in his semi-final. Running in lane one, he finished second, raising his arm as he crossed the line.
"I'm still running with my heart broken," said Makwala.
"I wish the IAAF had given me the decision to run the 400m first.
"I was ready to run. I don't know who made the decision. I'm running with anger."
Earlier he had been even more flamboyant after performing in a solo time-trial easily beating the mark of 20.53sec which was the cut-off point for the semis – to emphasise his fitness he then got down and did several press-ups after crossing the line.
Makwala had been barred from running in Tuesday's 400m final after being diagnosed with the stomach ailment on Monday which under English health recommendations requires 48 hours' quarantine.
This had provoked a row between the sport's governing body and Botswana athletics bosses who insisted he was perfectly fine to run.
Makwala subsequently turned up at the warm-up track ahead of the final but was turned away, with the athlete angrily accusing the IAAF or "the British" of sabotage – as he was seen as the main threat to South Africa's 400m world record holder Wayde van Niekerk.
Makwala will still get a chance to deny van Niekerk the 200m/400m world double – which American legend Michael Johnson achieved in 1995 – in Thursday's final.
Makwala, who has become a genuine medal contender on the world stage late in his career, had fallen victim to the virus which swept one of the hotels hosting athletes and their support staff.
Public Health England revealed that 30 athletes and support staff had been affected with two cases confirmed as being the norovirus bug.
Norovirus is often caught through close contact with someone carrying the disease, or by touching contaminated surfaces or objects.
'Massive empathy'
Whilst Botswana officials claimed their athlete was fit as a fiddle, the IAAF issued a statement late on Tuesday to support their decision, saying he had been examined by a doctor and diagnosed with the illness.
Makwala, who earlier this year became the first athlete in history to run a sub-20sec 200m and a sub-44sec 400m on the same day, had been left fuming.
"I am heartbroken," he said. "I have waited. I feel it is like sabotage. I'm not sure if it is the IAAF or the British. I am feeling good to run tonight."
However, IAAF president Sebastian Coe, writing in Wednesday's Evening Standard, said he sympathised but ultimately the IAAF's primary concern was for all the athletes and their health.
"The medical teams made a judgement after medical examinations, and the medical team is very clear that this athlete was showing some quite serious symptoms that had been happening for a period of time, and needed to be removed from competition," wrote the 60-year-old, who recalled how he and fellow competitors were sent home from the 1986 Commonwealth Games in Edinburgh because of a bronchial infection.
"No one from the IAAF is showing a lack of empathy with Isaac, far from it in fact. We have massive empathy for him as he worked so hard to get here."
Find latest and upcoming tech gadgets online on Tech2 Gadgets. Get technology news, gadgets reviews & ratings. Popular gadgets including laptop, tablet and mobile specifications, features, prices, comparison.
Sports
Papa Massata denied the allegations, saying the money he received was related to a "sponsorship deal made in China. There is nothing to do with the Tokyo Olympics."
Politics
India's COVID-19 caseload has gone past 46 lakh, while 36,24,196 people have recuperated so far taking the national recovery rate to 77.77 percent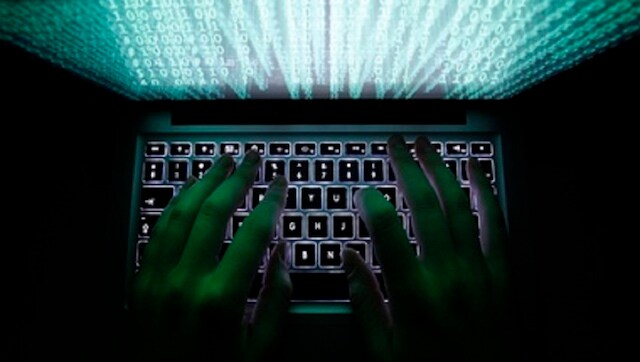 World
Zhenhua Data Information Technology Co. Limited, a Shenzen-based company, is monitoring over 10,000 prominent people and organisations in India, a report in The Indian Express said