IAAF World Athletics Championships 2017: 'Heartbroken' Isaac Makwala slams world body after exclusion
Just hours later after Makwala was denied entry, he revealed that he had felt fit to race both in the 200m heats on Monday and the 400m final.
London: Botswana's Isaac Makwala says he was refused entry to the London Stadium on Tuesday after he was withdrawn from the night's 400 metres final at the World Championships, having fallen victim to an outbreak of sickness that has hit scores of competitors.
The 30-year-old, who was considered one of the main challengers to gold medallist Wayde van Niekerk and is a national icon, had also been ordered to withdraw from Monday's opening round of the 200m.
Makwala said he felt well and wanted to race but when he attempted to go through the athletes' entrance, an official and security personnel barred his way.
"I arrived at the stadium today ready to run but I found a trap set there... and was denied entrance (government order, by the way, not IAAF)," he said later in a message to his fans on Facebook.
"We fought all day for the truth to come out... I still maintain I am not sick and have never been tested by any doctor... I shall rise again. It is well."
The IAAF issued two statements on Tuesday, the first saying Makwala had been withdrawn due to a "medical condition" on the instruction of the "IAAF Medical Delegate".
The head of Botswana's athletics federation, Falcon Sedimo, told the BBC that there had been no communication from the IAAF and that Makwala had not undergone any medical tests.
"It's just generalised assumptions because of the outbreak of sickness and he has just one of those symptoms," he said.
"There has been... no formal communication from the IAAF at all. We found out from the media that he could not take part and he is heartbroken."
In the second statement, the IAAF said Makwala had been diagnosed with an "infectious disease" following an examination by a doctor in the warm-up medical centre on Monday and said the Botswana team had been informed.
"The team doctor, team leader and team physio had been informed following the medical examination that the athlete should be quarantined for 48 hours and would, therefore, be missing the 400m final on Tuesday," it said.
"The IAAF is very sorry that the hard work and talent of Isaac Makwala won't be on display tonight, but we have to think of the welfare of all athletes."
South African Van Niekerk retained his world title in dominant fashion, storming to victory in 43.98 seconds.
Felt fit
Just hours later after Makwala was denied entry, he revealed to the BBC that he had felt fit to race both in the 200m heats on Monday and the 400m final.
"I was not that sick," he said. "I just vomited. Like any other athlete, I vomit... I could have run because I did my warm-up well and I did everything well. I was ready to run."
"How can they just look at you and see you are sick? If they had tested me I would not have that problem, but they just assumed," Makwala was quoted as saying by the BBC.
"Usain Bolt is out now, so the IAAF wants someone to be the face of athletics," he added.
Makwala did not specify in what way he felt he had been sabotaged and the IAAF did not respond specifically to Makwala's comments when contacted by Reuters.
The IAAF said it had been working with Public Health England to contain the outbreak of sickness and had issued guidelines to teams and their doctors.
Several athletes from Botswana, Germany, Canada, Ireland and Puerto Rico have been taken ill over the past few days, with some quarantined and others forced to miss their events.
Competition organisers said on Monday that the illnesses were a result of gastroenteritis, but public health officials said on Tuesday that laboratory tests had confirmed two cases of norovirus among approximately 30 victims.
With Reuters inputs.
Find latest and upcoming tech gadgets online on Tech2 Gadgets. Get technology news, gadgets reviews & ratings. Popular gadgets including laptop, tablet and mobile specifications, features, prices, comparison.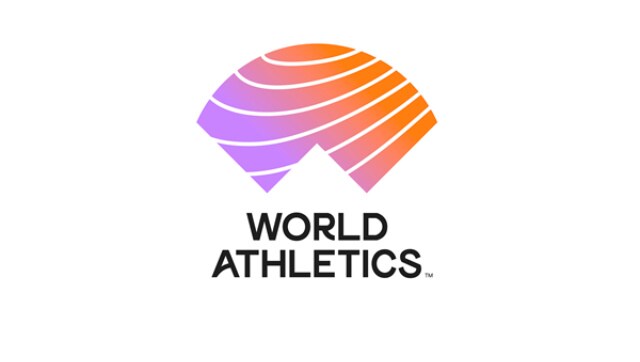 Sports
Track's world governing body said Russia's deadline was moved from 30 September to 1 March.
Sports
Papa Massata denied the allegations, saying the money he received was related to a "sponsorship deal made in China. There is nothing to do with the Tokyo Olympics."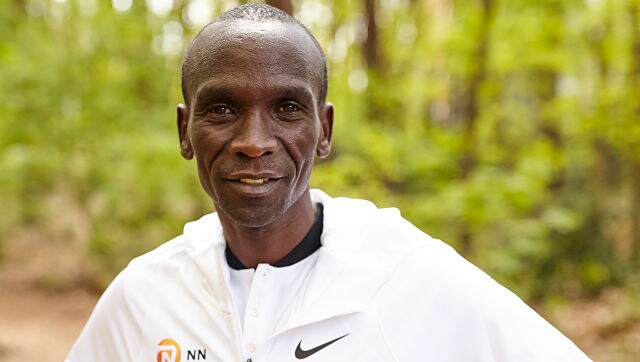 Sports
In this interview with Firstpost, marathon running legend Eliud Kipchoge talks about the shoe controversy, running at the London Marathon this year, and running an actual marathon under the two-hour mark.