I-League 2017-18: Neroca FC begin home campaign with last-gasp win over Chennai City FC
Neroca FC kickstarted their home campaign with a 2-1 victory over Chennai City FC in the I- League in Imphal on Friday.
Imphal: Neroca FC kickstarted their home campaign with a 2-1 victory over Chennai City FC in the I-League in Imphal on Friday.
Lalit Thapa's heroics under the woodwork, Varney Kallon's opener in the 26th minute and Ngangom Ronald Singh's 90th- minute strike summed up the Manipuri outfit's performance at the Khuman Lampak Stadium.
Although the visitors pulled one back in the second half (64th minute) through Jean Micheal Joachim, they could not stop the hosts from bagging all three points towards the end when Ronald Singh tapped it home to send the 27 thousand strong crowd into a delirium.
In the first Hero I- League home match of the Gift Raikhan-coached team, both the team started with high pace. Chennai City FC gave their best amidst the huge crowds cheering for the home team.
However, Neroca FC's players played skillfully against their opponent.
The visitors got a realistic chance to go one step up in the 17th minute when they were awarded a penalty. But, Neroca FC's goalkeeper Lalit Thapa jumped to his right to thwart Murilo Almeida's effort.
In the 16th minute, when Chennai City FC's striker Murilo Ribeiro De tried to snatch the ball coming towards the D-box, Neroca FC's lanky defender Govind pulled his jersey, having handed a spot-kick to the visitors.
But the resultant spot-kick could not garner any result for the Southern outfit.
Sports
The Scots, who used to be regulars on the global stage, qualified for the coronavirus-delayed Euro 2020 via the playoffs.
Sports
The Copa America will kick off on Sunday with defending champion Brazil against Venezuela at the Mané Garrincha stadium in Brasilia. The final will be on 10 July at the Maracanã stadium in Rio de Janeiro, one of the COVID-19 epicenters in Brazil, where more than 480,000 have died from the coronavirus.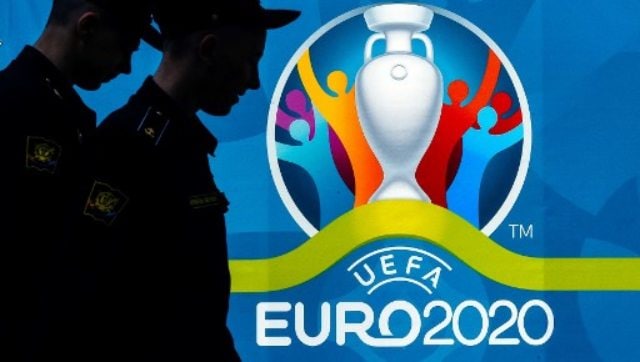 Sports
Ahead of this season's edition, let's take a quick look back at the history of the tournament, and try to refresh our memories by having a go at Firstpost.com's Euro Quiz: