I-League 2017-18: Henry Kisekka's late strike helps Gokulam Kerala FC stun former champions Mohun Bagan
The win against Mohun Bagan lifted Gokulam from the bottom, going past Chennai City on better head-to-head count as the Kerala outfit secured their fourth win from 13 matches
Kolkata: Debutants Gokulam Kerala FC secured their biggest win of the season as Henry Kisekka's 90th minute blinder stunned former champions Mohun Bagan 2-1 in an I-League football fixture at the Saltlake Stadium on Monday.
The Ugandan earlier set up Mahmood Al-Ajmi's peach of a goal in the 77th minute before Mohun Bagan took less than a minute to restore parity through season's leading scorer Dipanda Dicka who brought up his ninth goal with a calm and composed header.
Just when it was meandering towards a draw, a world-class volley by Henry gave Mohun Bagan the heartbreak as the 2015 champions signed off their campaign at home with a shock defeat that will continue to haunt forever.
This was Mohun Bagan's second defeat at home against two bottom-placed teams — 1-2 defeat against Chennai City on 2 January— as the Mariners (21 points) are virtually out of title race with four matches left in the league.
The win lifted Gokulam from the bottom, going past Chennai City on better head-to-head count as the Kerala outfit secured their fourth win from 13 matches, of which three have come in away matches.
Mohun Bagan needed more accuracy in their passes and finishing as their sloppy display was a big let down for the Shankarlal Chakraborty-coached side.
The Kerala outfit made the best use of their chances.
After a stalemate for more than an hour, the match came alive in the last half an hour beginning with a 63rd minute move when Mohun Bagan missed to score from a sitter.
Akram Moghrabi could not have asked for a better supply, as Arijit set it up from the right with a low cross as there was no one from Kerala defence to stop it.
But a weak Akram strike found goalkeeper Bilal Khan on his path and the Lebanese also failed to strike from the deflection, with his shot hitting the woodwork.
Minutes later, Akram's stint on the pitch was over and was replaced by the Nepalese import Bimal Magar.
Suddenly there was a goal from nowhere and it was Mohun Bagan who were punished for poor man-marking.
Henry, who brilliantly controlled the long ball, threaded the two defenders to give it to Al-ajmi in the box who shot it past Shilton Paul.
It did not take very long for Mohun Bagan to respond as Dicka found his ninth goal with a fantastic header supplied for him by Magar.
Dicka in the meantime was adjudged man-of-the-match but as it turned out it was Henry who turned out to be the real hero with his stunning goal in the 90th minute.
The goal was resulted from a throw-in that was nicely controlled by Musa Mudde before setting it up for Henry who showed a fine composure to turn around and slam it past Paul.
To add salt to their injury, Mohun Bagan were denied by the woodwork when Dicka's powerful shot ricocheted off the bar.
In the 34th minute, SK Faiaz was brought down by Provat Lakra inside the box but the referee thought otherwise, bringing displeasure to the home camp.
Sports
The 2020 competition was disrupted heavily by the pandemic, and concluded with a 'Final Eight' tournament in Lisbon after it was forced to move away from Istanbul.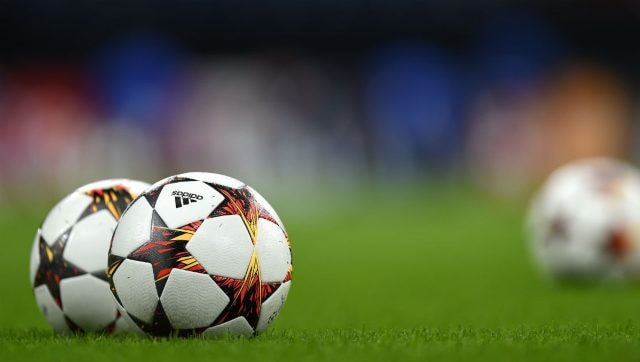 Sports
Last Friday, Vieira had announced he would stand down temporarily after being questioned by an investigating judge at the Lisbon court as part of operation 'Red Card'.
Sports
In his previous contract, signed in 2017, Messi earned a massive 138 million euros ($163 million) per season.