I have lost the joy of playing kabaddi: Captain Ajay Thakur on scars left behind by India's Asian Games debacle
As he arrived for the interview, Thakur was as chirpy as ever, but the moment he unfolded and uncovered the emotions he has felt and has continued to feel ever since that day in Jakarta, you get a glimpse of what's been haunting Indian kabaddi's top man.
Over two and half months have passed since a teary Ajay Thakur with a strapped forehead sat gazing at infinity in sheer disbelief of what had just transpired. The images of the Indian captain breaking down in tears as the Indian women's team suffered the same fate as the men, still exude the same level of agony as it did at the hour.
For everyone associated with the Indian kabaddi team's debacle at the 2018 Asian Games, a lot of water has since passed under the bridge. The Pro Kabaddi League is now in full swing, national colours have made way for franchise loyalties, and pretty much everyone in kabaddi is back to business.
Skipper Thakur, now leading a new-look Tamil Thalaivas, is among the raid points again, sitting just four points shy of a century for the season. From a distance, the scars of the Asian Games seem to have healed.
As he arrived for the interview, Thakur was as chirpy as ever, but the moment he unfolded and uncovered the emotions he felt and has continued to feel ever since that day in Jakarta, you get a glimpse of what's been haunting Indian kabaddi's top man.
"Sach batau toh meri woh kabaddi khelne wali khushi gayab hai. (To be honest, I have lost the joy of playing kabaddi)," an emotional Thakur reacted on being asked if he had mentally recovered from India's Asian Games debacle.
"I haven't celebrated much when I have scored a point this season, I don't do my trademark frog jump anymore. I'm just unable to forget what happened with us at the Asian Games," he told Firstpost.
The Indian captain also revealed that he struggled to eat properly in days following the Asian Games and swapped a night's sleep for pondering over what might have been.
"At night when I used to try and sleep, my mind used to go back to the game and I used to be filled with questions. Could we have done that better? Could we have done something different there? My father told me that I needed to move on, but I always used to end up thinking or talking about the game when I was with other players."
For sportsmen, the chance for redemption can't come sooner. In kabaddi where international tournaments are few and far between, the wait to redeem oneself is painfully long.
"Till the time we win another international tournament; this pain will not ease. In kabaddi international matches don't happen every now and then. Right now I'm playing in the league, sometimes I do well, sometimes I don't do well, but I don't feel alive. The happiness, the satisfaction that I obtained by playing kabaddi is missing," the captain summarised.
Thakur-led India is the first kabaddi team from the nation to lose a match at the Asian Games. At Jakarta, India lost twice, initially to South Korea in the group stage and eventually were knocked out by Iran in the semi-finals. Seven-time gold medallist India had never settled for anything less than the yellow metal at the Asiad since kabaddi's introduction in the quadrennial event in 1990.
For captain Thakur, dealing with the anomaly of his team's result at the Asiad has been the most challenging aspect.
"The result is hard to digest as we had never lost a game at the Asian Games. For me personally, it's an even bigger blemish as I was the captain of that team. People may or may not remember who played in the team that failed to win the gold medal at Asian Games, but they will surely remember that Ajay Thakur was the captain of that team. I don't think I will ever be able to forget this, it's a dark spot on my kabaddi career," Thakur stated.
Thakur has been in the game long enough to acknowledge that defeats are part and parcel of it, but for the 32-year-old, the failure to live up to his role of a leader has continued to haunt him.
"I have been playing kabaddi since 2005 and I haven't seen a player who hasn't suffered a bad defeat, so I accept that losses are part of the game, but being the captain, so much trust was placed on me, and it's an honour very few get to experience. This makes that defeat very hard to take for me," he explained.
Thakur bemoans lack of experience
Gaining control of over his emotions, Thakur was quick to transition into a reflective mood as he dissected India's defeats in Jakarta. According to the captain, who was a gold medallist at the 2010 and 2014 Asian Games, the lack of international experience of his squad members cost his side an eighth straight gold medal at the Asiad.
"We lost at Asian Games, not because our players were bad. We had one of the finest young players in the world, but they lacked the maturity that's required at the international level. I was the only senior player in the team, rest everyone was a first timer at the Asian Games," Thakur assessed.
"In 2014, we trailed Iran by 15 points, but we still managed to get back in the game because we had so many experienced players in that side. Of course, young players are important and they give you a lot of energy, but if the opponent takes a lead, you need a few experienced heads to turn the game around, especially at the international level," he added.
The 32-year-old believes playing for India in a big international tournament is much tougher than what it appears. The pressure of cementing a place in the Indian side brushing aside stiff competition is a huge challenge and it puts pressure on those staking a claim for one.
"For a young player playing in the Indian kabaddi team, there is extra pressure. In the fifteen minutes that you get to play in a game, you have to perform well and cement your place. Your career, your job, a possible Arjuna award and your dreams are all at stake on the fifteen minutes you get in a game of kabaddi. It's serious pressure," the Indian captain explained.
Recalling his early days in an Indian shirt, Thakur revealed that it took him 5-6 games just to get off the mark.
"You won't believe but when I played my first international tournament for India, I couldn't even score a point. We had played 5-6 games, I had no points. I went to raid against Pakistan and they threw a few words at me. I couldn't handle it; I just came back. My teammate Naveen asked me what happened, I told him I was just not able to understand where I should attempt a touch, I was completely blank because of the pressure," the 32-year-old raider remembered.
After the Asian Games defeat, this young Indian side will have a task on their hands to defend their World Cup crown next year. Encouraged by Iran and South Korea's wins over India, more teams would be encouraged to take the fight to the world champions.
However, Thakur firmly believes in the current crop of players that India possess and backs them to take India to heights hitherto unscaled.
"Once guys like Pardeep, Rahul. Deepak have the experience of 4-5 international tournaments, they will take India to such a high level which we have never seen any Indian side reach. These players have the quality, it's just that they need more exposure at the international level," Thakur asserted.
Find latest and upcoming tech gadgets online on Tech2 Gadgets. Get technology news, gadgets reviews & ratings. Popular gadgets including laptop, tablet and mobile specifications, features, prices, comparison.
India
Inaugurating the national conference on vigilance and anti-corruption organised by the CBI, the prime minister said that inaction in a single corruption case forms the foundation for future scams and corruption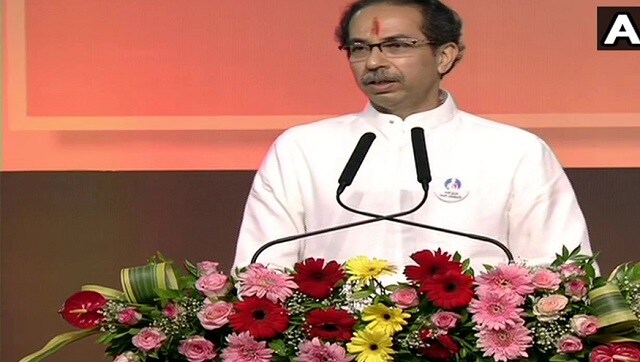 Politics
The Maharashtra chief minister also took on Governor Bhagat Singh Koshyari over the issue of re-opening of temples in the state.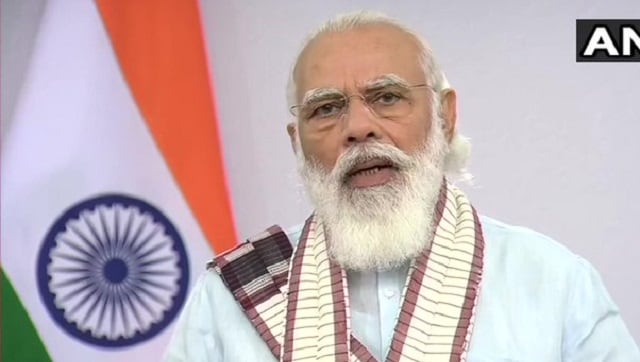 India
Acknowledging that the country has come a long way in the fight against the pandemic since the 'Janata Curfew' in March, Modi said that India has been more successful in saving the lives of its citizens than more prosperous countries.