I apologised because I didn't want any other Indian boxer to suffer: Sarita Devi
Sarita appeared to tell <em>NDTV</em> in an interview that her Korean opponent Jina Park had admitted Sarita won the fight when they exchanged words during the medal ceremony.
L Sarita Devi, who became a national hero for refusing what many see as a tainted bronze medal at the Asian Games, has said she hoped her outburst would result in better judging when the Boxing World Championships are held in South Korea later this year.
"Korea is hosting it and I am hoping that my protest will make some difference to the standard of judging," Sarita told PTI. "I hope nobody feels wronged like I did. No boxer should go through this, we work so hard."
Sarita appeared to tell NDTV in an interview that her Korean opponent Jina Park had admitted Sarita won the fight when they exchanged words during the medal ceremony.
"After I put the medal around her neck, she came and gave it back to me and said you win," Sarita said.
However, it is possible that Park was referring to the bronze medal she was handing back to Sarita and not the fight.
Sarita lost a contentious semifinal in the women's lightweight category at the Asian Games in Incheon after appearing to dominate the bout. The Indian later cried bitterly at the podium and refused to wear the bronze medal when it was presented to her.
She instead gave it to Park as a mark of protest during the ceremony, prompting the International Boxing
Association (AIBA) to initiate disciplinary proceedings against her.
Sarita later offered an "unconditional apology" to AIBA for her actions.
"I apologised because I did not want any other Indian boxer to suffer. I fight for my country and by apologising I have tried to ensure that no other Indian gets affected. I feel I was wronged," she said.
"We suffered a lot due to the federation's termination earlier; I didn't want anything new to affect our boxers."
Recalling her emotional moments at the podium, Sarita said she was not in control.
"I could not control myself on the podium. I offered her (Park) the medal because that's what she deserved. I deserved better. She came to me to return the bronze but I could not take it, I was too overwhelmed. She requested me to take it back," Sarita said.
"I am not angry with her. She was just fighting like me. The wrong was done by others. It was not her fault," she added.
Sarita also told NDTV that she no longer wanted to think about the fight and its fallout as it just made her sad. "
"Whatever has happened to me, I want to forget and focus on the future," she said. "I want to prove myself at the World Championships and the Olympics.
"My broken heart has been healed thanks to all the support I have got from the people of India."
Find latest and upcoming tech gadgets online on Tech2 Gadgets. Get technology news, gadgets reviews & ratings. Popular gadgets including laptop, tablet and mobile specifications, features, prices, comparison.
Sports
Gomathi was stripped of the gold medal she won at the 2019 Doha Asian championship in the 800m event and banned for four years by the Athletics Integrity Unit (AIU) after her 'B' sample also returned positive for anabolic steroid nandrolone.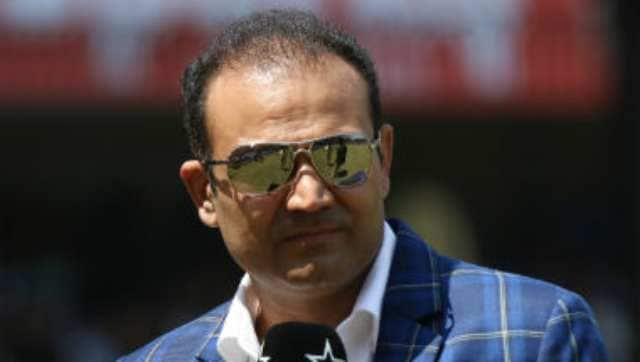 Sports
The national sports awards are given away every year on 29 August, the birth anniversary of hockey icon Dhyan Chand.
Sports
Gamers have the mindset of professional athletes, and investing in high-end versions of equipment such as the monitor, keyboard, controllers and even furniture can make a difference as far as their performance is concerned.