Humans of Olympics: Meet Vivianne Robinson, a spectator at Rio 2016 with a message
Vivianne Robinson hails from Venice Beach in Florida, United States and carries a stick with miniature flags of all the nations that have hosted the Olympics. Find out why
Be it the Olympic Park, Copacabana or any other Games venue; wherever she goes, she is stopped almost every other minute. Everyone wants to have a picture taken with her and she obliges almost everyone, patiently. At times, when she is late for a game, she requests those who approach her for a picture to walk and click.
Meet Vivianne Robinson, a resident of Venice Beach in Florida, United States, who has been to five Olympics so far. She carries along a lot of pins and other memorabilia from all the Summer Games she has been to. Always, with a smile on her face, she asks all those who click pictures with her to post it on their Facebook page and tag her.
"Look for Vivianne, with two Ns and an E, Robinson, Venice Beach and you will find me. There are lots of Vivianne Robinsons you know… Put up the pictures on Facebook and tag me, that way I will be able to see them," she says.
She also carries with her a stick with miniature flags of all the nations that have hosted the Olympic Games. Pointing to the stick resting on her shoulder, she says, "You see this… these are the flags of the 23 nations that have hosted the Olympics with the year they hosted the Games. This is symbolic of the unity the world needs."
Sports
Puig was unseeded at the Rio Olympics, but capped a run of upsets by beating three-time Grand Slam champion Angelique Kerber in the singles final.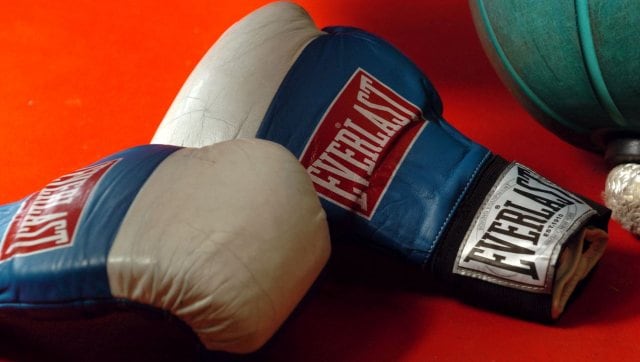 Sports
The report on the first stage of the investigation is expected to be released by McLaren Global Sport Solutions at the end of August 2021.
Sports
The 2017 world champion's four-year ban runs into December 2024, including the Tokyo Olympics next month and the 2024 Paris Olympics.