Humans of Olympics: Meet Steve M Morris, the London 2012 volunteer who continued his work in Rio
Morris had volunteered for the London 2012 Olympics for the first time in his life and had enjoyed it thoroughly, so he decided to go back in Rio.
One fine day in 2015 in London, furniture dealer Steve M Morris got a mail from the London Olympic organising committee, informing him that he was a Legacy Volunteer.
Morris had volunteered for the London 2012 Summer Games for the first time in his life and had enjoyed it thoroughly. So, he decided to go back to the Olympics for more the minute he received the mail. He headed to Rio without his wife and sons but had his son's girlfriend's dad to keep him company at the same venue.
A popular guy among the other volunteers, Steve was one of the 40-odd Legacy Volunteers who had travelled to Rio from the United Kingdom, and it was a good expereince. England has performed better than ever and is second on the medals table behind USA.
"Rio is lovely. The weather is good. Nice and sunny. The guy are doing a good job with the Games but one thing about London was the stands were always full… for every sport. Here they are not," he said.
He is one of the 20,000 volunteers working in Rio de Janeiro to ensure the Games go through smoothly.
Sports
The team missed out on its first-ever Olympic medal but produced its best-ever show in the history of the quadrennial with a fourth place finish.
Sports
The Taliban's all-male government has shut down the ministry of women's affairs and replaced it with one that earned notoriety for enforcing religious doctrine during the hardliners' 1996-2001 stint in power.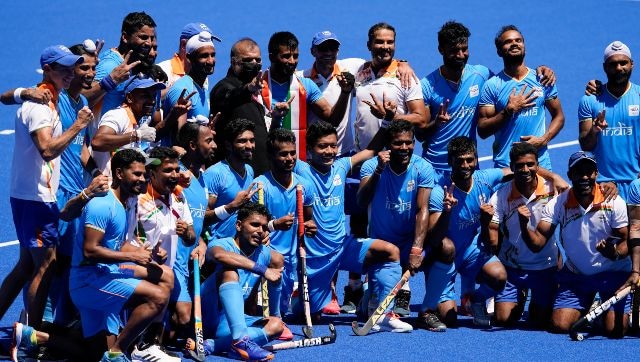 Sports
"We are eager to begin our quest for gold at the Paris Olympics. We will have to approach step-by-step, and our first step will be to qualify directly for the Olympic Games 2024 by winning Gold at the 2022 Asian Games," Hardik said in a Hockey India media release.