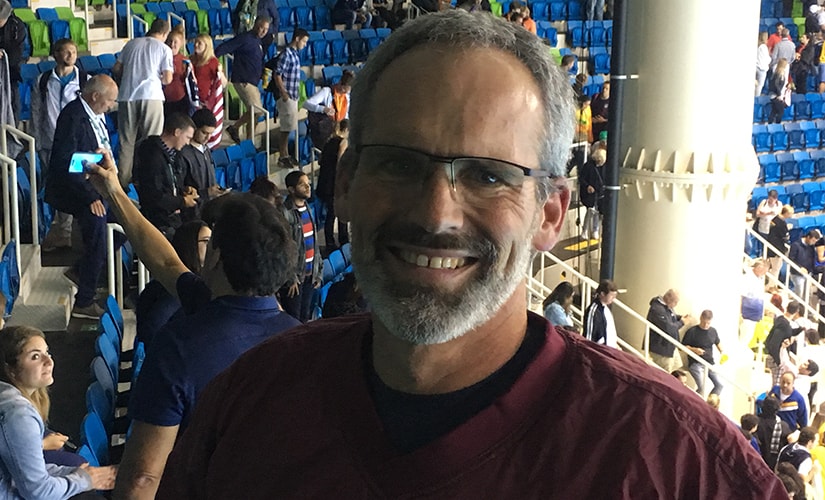 Michael Phelps was beaten in the 100m butterfly by Singapore's Joseph Schooling and Katie Ledecky had set a new world record in her favourite event — 800m freestyle.
But Rolf Geyling, sitting in the stands on the first level with his wife and friends overlooking the finish line, made sure that there was another American whose name rang loud throughout the brand new Olympic Aquatics Arena.
"Go Maya, go Maya, Go Maya, Maya, Maya Maya… oh my God! She did it. She did it," he finished with a sore throat and tears in his eyes. He was so elated and happy that it looked like he was the one who had won the race, and not Madeline 'Maya' DiRado.
Why was he yelling so hard? "Friends? No pal, I am her godfather and this gentleman there (two seats away from him) is that gold medalist's husband," said Geyling before rushing off to find a good spot to take pictures at the far end of the pool where the medal ceremony was going to be held.
DiRado, in her first and last Olympics, has won two golds (200m backstroke, 4x200m freestyle relay), a silver (women's 400m individual medley) and a bronze (women's 200m individual medley). DiRado, a Stanford graduate, has called time on her swimming career as she starts her new job at McKinsey in Atlanta in September. Geyling and his wife were in Rio just to watch and support DiRado compete in her first and last stint at the Olympics.
Firstpost is now on WhatsApp. For the latest analysis, commentary and news updates, sign up for our WhatsApp services. Just go to Firstpost.com/Whatsapp and hit the Subscribe button.
Updated Date: Aug 20, 2016 16:12:13 IST