Humans of Olympics: Meet Rakesh Chakule, the medic from India at Rio 2016
Rakesh Chakule, a 100m sprinter and 4x100m team member who represented his university at the inter-state competition, enrolled himself in the first batch of International Olympic Committee's (IOC) sports medicine diploma programme that was launched in 2013 in Switzerland.
Shortly after his convocation in May 2015, he received an email from the IOC inviting him to be a part of the Rio Olympics' medical services team. By that time he had already enrolled for FIFA's football medicine programme. As luck would have it, it was finishing just in time for him to make it to Brazil for the Summer Games.
One of the two Indians in the medical services team of Rio 2016, Chakule's work includes monitoring injuries to athletes at both training and competition venues. He is also available for consultations to all athletes as well as IOC staff, organising committee members and volunteers.
A father of one, he will be in Rio without his wife and kid for a month, wishing them good morning every night before he goes to bed (Brazil is 8 hour 30 minutes behind India) over video chat.
Though he has had to go through four stages of interviews and has been asked to cover his travel and stay in Rio for the entire duration of the Games, Chakule is excited for the opportunity to be mingling with world class players and getting a chance to treat them whenever needed.
He has already fixed an Afghan wrestler's sprained calf and is eager to rush to anyone's help. Although, he rather wishes that the athletes remain fit and injury-free.
Sports
With just over a month until the 23 July opening ceremony, organisers are in the home stretch and scrambling to finalise virus rules and get participants vaccinated in time.
Sports
2016 Rio de Janeiro Olympics refugee team had 10 athletes.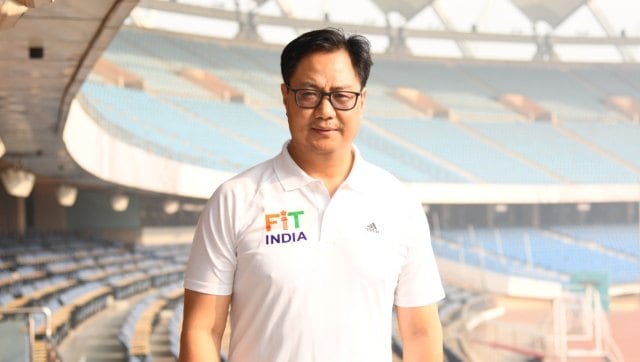 Sports
A total of 100 Indian athletes have so far qualified and another 25 to 35 might make the cut for the delayed Tokyo Olympics scheduled from 23 July to 8 August.