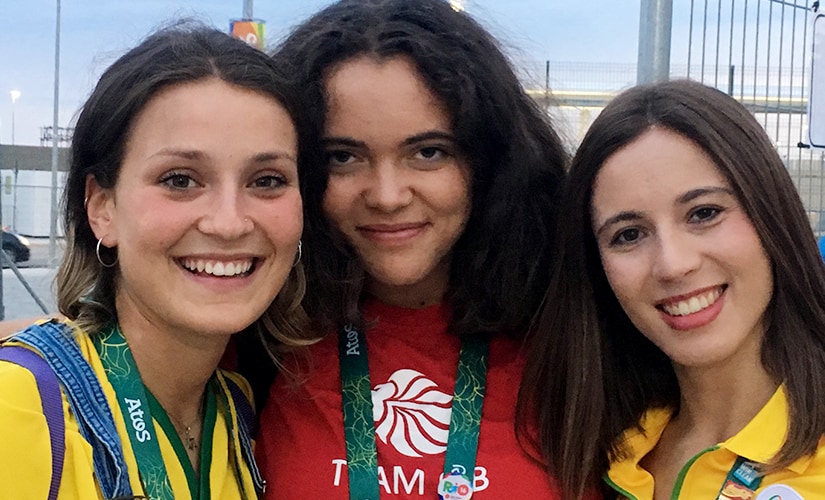 Two young girls from London met a third from Spain and became friends pretty quickly thanks to the Olympics.
The 22-year-old English girls, just out of college from Edinburgh, wanted to travel around South America and Olympics proved to be the best excuse and provided them a starting point.
Both Flossy (Flora McAslan) was around for London 2012 and loved the energy and atmosphere of the Olympics so much that she came back for more.
Quite popular among the media and other volunteers, Flossy was working with the media at the basketball arena and despite having to travel two hours from Copacabana to the Olympic Park in Barra, she really enjoyed working in Rio. An avid traveller, she has spent a lot of time in India.
"My family has a special connection with India and we go there often," said Flossy after watching a game of basketball, the sport she worked for at the Olympics. Just before coming to Rio, she was in Ghaziabad teaching kids for two months as part of volunteer work.
So, one of the pins that she was really trying to get at the Rio 2016 games was the one from India and on her final day she did get one.
Updated Date: Aug 22, 2016 16:40 PM