Humans of Olympics: Meet Arpit and Ankit Agarwal, Indian twins volunteering at Rio 2016
Humans of Olympics Part I: Here are Guwahati-based identical twins Arpit and Ankit Agarwal, who have have volunteered for Delhi Commonwealth Games, London 2012 and will volunteer for Rio 2016.
At the Commonwealth Games in Delhi in 2010, Arpit and Ankit Agarwal's dedication and hard work in the table tennis arena impressed the British referees and officials so much that they e-mailed these Guwahati-based identical twins, who also play table tennis to ask them to become volunteers at the London Olympics in 2012. However, there they pulled a silly trick on Dimitrij Ovtcharov, who eventually went on to win a bronze medal at the London games.
While Dimitrij's German compatriot and rival Timo Boll, had seen both brothers together in the court, Dimitrij hadn't. The two brothers kept swapping places whenever Dimitrij was playing. At the prize distribution ceremony when he saw two instead of one of the twins, he was shocked. Boll, who was at hand, casually asked him, "How didn't you know they are twins?" The twins had a good laugh over it.
In Rio, Dimitrij spotted the brothers during training and went to the Olympic Games Organising Committee to ask them to ensure that one of the Agarwal brothers is always on duty when he is playing. "You guys are my lucky charm… I won the bronze in London because of the good luck you brought me," Arpit recalls the London medal-winner's words. "I hope he wins a medal in Rio too…. we wouldn't want to be blamed for anything by such a cool player."
After Rio, the brothers will go to Tokyo and their only condition is that they be allotted to the field of play team for table tennis and be given the same work shifts on all days just as they had for the Delhi Commonwealth Games, London 2012 and Rio 2016.
Sports
Puig was unseeded at the Rio Olympics, but capped a run of upsets by beating three-time Grand Slam champion Angelique Kerber in the singles final.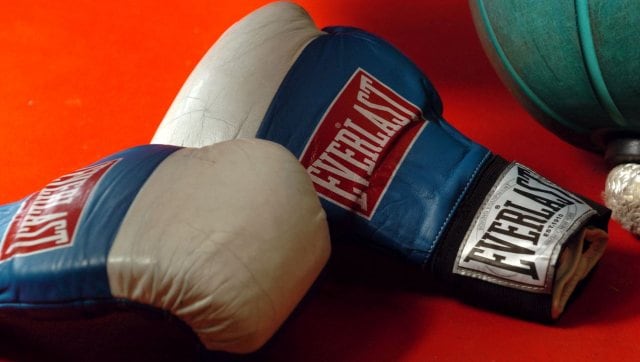 Sports
The report on the first stage of the investigation is expected to be released by McLaren Global Sport Solutions at the end of August 2021.