Hong Kong Open Superseries: PV Sindhu enters 2nd straight final with comfortable win over Ratchanok Intanon
Olympic silver medallist PV Sindhu produced a comfortable straight-game win over 2013 World Champion Ratchanok Intanon at the USD 400,000 Hong Kong Open Superseries to seal a second successive final spot.
Kowloon: Olympic silver medallist PV Sindhu produced a comfortable straight-game win over 2013 World Champion Ratchanok Intanon at the USD 400,000 Hong Kong Open Superseries to seal a second successive final spot.
Last year's finalist, Sindhu moved well and seemed always ready for the shuttle. She dominated the frontcourt, defended well and maintained her attack to outclass the world no 6 Thai 21-17 21-17 in a 43-minute women's singles match.
It was their sixth meeting and Sindhu was lagging 1-4 in the head-to-head count. The only time the Indian had beaten Intanon was at the 2015 Korea Open when the match went to the decider.
Sindhu, a silver medallist at World Championship, will next face top seed and World No 1 Tai Tzu Ying, hoping to emulate Saina Nehwal and Prakash Padukone, who had clinched this title in 2010 and 1982.
Locking horns with Intanon after 18 months, Sindhu showed her prowess as she countered the deceptive strokes of her rival with her better defence, which included superb backhand returns and attacking game plan.
In the opening game, Sindhu jumped to a 6-2 lead early on and continued her march ahead, despite some good-looking strokes from the Thai player.
A crosscourt smash from the Indian left her opponent stranded and allowed Sindhu to grab an 11-7 lead after seven minutes of play. The Thai player went long a few times as Sindhu lead 17-9.
Intanon produced a superb crosscourt dribble to break the rhythm but she again found the net.
The Thai constructed another post with an angled shot to draw Sindhu near the court and then produced a winner on her backhand. But the Indian once again came up with a quick straight return from the frontcourt to move to the game point.
The Thai girl produced sensational disguise return to bamboozle Sindhu twice and then the Indian found the net as Intanon grabbed three points.
She again set up Sindhu with her angled return to take another point but the Indian grabbed the opening game when Intanon's backhand return went to the net.
In the second game, Intanon had a 3-1 lead before Sindhu drew parity. An onrushing smash helped Sindhu take a 5-4 lead.
However, two unforced errors again gave the lead back to Intanon. The Thai shuttle then sent a backhand return wide and it was 6-6.
Intanon continued to commit errors, finding it difficult to get the bird away. Sindhu produced another instinctive reactionary stroke to put the shuttle across to move to a 10-6 lead with Intanon again going wide.
It was Sindhu who had a healthy advantage at the mid-game breather.
A brilliant forehand defensive return after the break left a stretched Intanon. The Thai player produced a body line smash and returned on Sindhu backhand to grab two points. But the Indian then unleashed a smash to move to 13-9.
Intanon continued to snap at her heels, making it 12-13 with her immaculate placements. A body smash and a controlled deep return from Sindhu helped her to extend the lead to 16- 13.
A magnificent on the line smash was followed by two miscued strokes as Sindhu led 18-14. The Indian faltered with a net return and then Intanon produced a straight smash to make it 16-18.
However, the Thai sent the shuttle out again to give another point to Sindhu.
Intanon grabbed another point with a precise return before she went wide to give match point opportunity to Sindhu, who grabbed it after winning a referral following another wide shot from the Thai shuttler.
Sports
Bindra, the country's greatest Olympian, posted a heartfelt message, congratulating all Indian athletes who have qualified for the Tokyo Games, starting 23 July.
Sports
Michael Payne believes the Japanese people are not against hosting the Olympics, and they are more worried about the timing of it.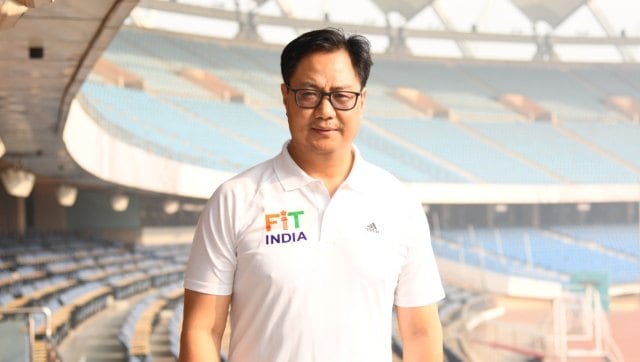 Sports
A total of 100 Indian athletes have so far qualified and another 25 to 35 might make the cut for the delayed Tokyo Olympics scheduled from 23 July to 8 August.