Hong Kong Open: Son Wan-ho wins first title since 2016; Nozomi Okuhara beats Ratchanok Intanon in hard-fought victory
Sixth seed Son Wan-ho, who stunned Japanese world number one Kento Momota in the semis, yielded 12 points in a row in the first game before finding his form after the first break to win 14-21, 21-17, 21-13 in 89 minutes
Hong Kong: Son Wan-ho won his first tournament in two years Sunday after the 30-year-old snatched the Hong Kong Open from Japan's Kenta Nishimoto, whose teammate Nozomi Okuhara triumphed in the women's finals.
The Korean sixth seed, who stunned Japanese world number one Kento Momota in the semis, yielded 12 points in a row in the first game before finding his form after the first break to win 14-21, 21-17, 21-13 in 89 minutes.
Nishimoto kept up the energy but Son pulled away at 13-12 in the decider after the Japanese player knocked two shots into the net. Son has now won five of the pair's seven encounters this year for his first tournament victory since his December 2016 home ground win.
"I feel very happy... in the second game I felt my opponent was very tired, so I needed to work then to get through the tough part (of the match)," he said.
In the women's finals, Okuhara said her victory over a determined Ratchanok Intanon was a massive confidence boost ahead of the Tokyo Olympics. Both players were hungry for the win, drawing level 13 times in the second game before the sixth-ranked Okuhara beat the Thai, a former world champion, 21-19, 24-22 in 64 minutes.
"This match is very important for me," she told reporters. Okuhara said she would spend the next year working to secure her place at next year's Olympics alongside world number two Akane Yamaguchi, who Intanon beat in three games in the quarter-finals. "I and Akane will get a gold medal," she said, adding, "of course."
Sunday was Okuhara's last tournament before next month's World Tour finals in China. Intanon had won four of their previous five match-ups and the respect between the players was palpable, with Okuhara sharing a long embrace in her opponent's court at the end of play.
"I feel like my performance at the moment is quite good," Intanon said, adding, "it was a tough game for me. It's not easy to beat her but I tried my best. She is a strong woman, she always plays long rallies and I tried to hold her and fight to the end."
Japanese players made all five finals in Sunday's tournament, a feat Okuhara attributed to the determination of national head coach Park Joo-bong. "(He) has kept motivating us," she said, adding, "every player wants to be very strong. They're very hungry."
In the women's doubles, top-ranked Yuki Fukushima and Sayaka Hirota beat Korean challengers Lee So-hee and Shin Seung-chan 21-18, 21-17. Lee and Shin both fell on the court to save a long second-game rally to level at 15-all before conceding the next five points.
The Japanese duo are now 2-0 against Lee and Shin after their two-game victory in the Asian Games quarter-finals.
Yuta Watanabe and Arisa Higashino won 21-18, 21-14 in 46 minutes over their second-ranked Chinese opponents in the mixed doubles finals.
Takeshi Kamura and Keigo Sonoda took on the Indonesian top seeds Marcus Fernaldi Gideon and Kevin Sanjaya Sukamuljo in the men's in the day's final match, with the Indonesian pair winning 21-13, 21-12.
First Cricket News
The 28-year-old Kalaria had travelled to Abu Dhabi with the Mumbai Indians squad as a backup player, and now has earned his first IPL contract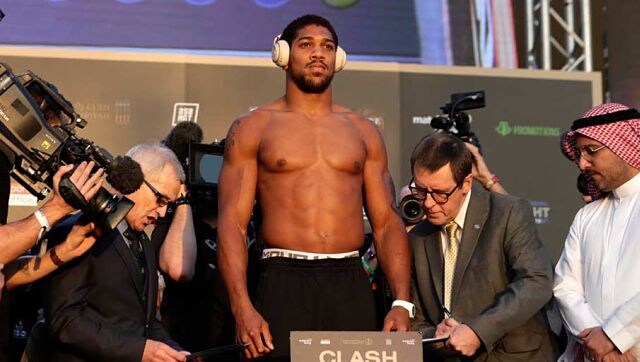 Sports
Talks of a unification 'superfight', which went on for months, appeared to be on the brink of ending in an agreement earlier this year only for a United States arbitrator to rule Fury had to fight Deontay Wilder for a third time.
First Cricket News
Nortje, who picked 22 wickets in 16 matches in his first-ever IPL season in 2020, played an instrumental role in helping DC reach their maiden IPL final, where it came second-best against Mumbai Indians last year.