Hong Kong Open: Son Wan Ho back to his best as he clinches title; Nozomi Okuhara downs Ratchanok Intanon in final
Son Wan Ho and Kenta Nishimoto engaged each other in innumerable, interminable rallies over an hour and a half, thinking nothing of covering several kilometres of court in their effort at outlasting their antagonist.
Three attributes, it could be said, were common to South Korea's Son Wan Ho and Japan's Nozomi Okuhara, winners of the men's and women's singles titles, respectively, at the Hong Kong Open World Tour Super 750 badminton championships – a sound defence, limitless staying power and an almost metronomic accuracy of stroke.
In effect, the $700,000 prize money competition witnessed the return of the stonewaller, to the detriment of the creative strokemaker. The Hong Kong Coliseum saw the dominance of players who believed primarily in getting the shuttle back and keeping it in play, and allowing their own superior stamina to weigh in the balance.
Son literally wore down surprise finalist, Kenta Nishimoto, one of the Japanese trio who do more than just confuse their Thomas Cup rivals by their first names – Kenta, Kento (Momota) and Kanta (Tsuneyama). The two engaged each other in innumerable, interminable rallies over an hour and a half, thinking nothing of covering several kilometres of court in their effort at outlasting their antagonist.
A little before Son's 89-minute long 14-21, 21-17, 21-13 victory over Nishimoto, Okuhara, world champion in 2017, had engaged Thailand's Ratchanok Intanon, world champion in 2013, in similar energy-sapping rallies over an hour and four minutes, confident that the strokeful, deceptive 'May' (as the Thai is popularly known on the badminton circuit) would simply fail to last the distance.
Even with Intanon's substantially improved physical fitness, it was clear that a third game would have been beyond her powers; and so, it was perhaps merciful that the highly entertaining battle of the 23-year-olds ended in a 21-19, 24-22 win for the Japanese, giving her a fifth triumph in nine career meetings with the Thai. It was a classic encounter that pitted two twinkle-toed champions against each other – the venturesome strokemaker versus the unapologetic returning machine.
Along the road to the finals in both events lay in tatters the imposing reputations of several outstanding shuttlers, added to those (like 2017 world champion, Viktor Axelsen of Denmark and 2015 world runner-up, Saina Nehwal of India) who stayed away from the competition due to injury, staleness or a lack of adequate R&R (rest and recreation) between tournaments.
Take a look at the surprise outcome of some key matches in the stellar singles events before the day of the finals:
Top-seeded Kento Momota of Japan was dragged over the full distance in three consecutive rounds by the likes of China's five-time world champion Lin Dan, compatriot Kanta Tsuneyama and Indonesia's Jonatan Christie, before the reigning world champion succumbed, also in three games, to the resurgent stonewaller and eventual champion, Son Wan Ho.
The other singles top seed and also World No 1, Tai Tzu Ying of Chinese Taipei, was similarly extended to three games in each of her first three rounds – by Hong Kong's Yip Pui Yin and her fellow-countrywoman Cheung Ngan Yi, and by reigning world champion Carolina Marin of Spain, before she conceded her semi-final shortly after the start of the second game (at 12-21, 1-3 retired) when her fatigued body simply refused to obey the dictates of her mind.
China's sprightly left-hander, He Bingjiao, the eighth seed, fought her way through three tough games against her compatriot and 2012 Olympic gold medallist and former world No 1, Li Xuerui, and in two equally tight games (at 21-16, 21-18) against an up-and-coming Chinese player, Cai Yanyan, before being forced to retire at 11-19 in the second game of her quarter-final against South Korean Sung Ji Hyun.
Thailand's Ratchanok Intanon showed a pleasing return to form and substantially better fitness levels by reaching the final, first scraping past Japanese southpaw Sayaka Sato (by a 20-22, 21-13, 21-15 scoreline), and then gathering steam as she rolled easily past China's Chen Xiaoxin (at 21-16, 21-16) and second-seeded Akane Yamaguchi (at 21-9, 21-16) before beating Korean Sung in three pulsating games (at-10-21, 21-11, 21-17) in the semi-finals.
20-year-old Pornpawee Chochuwong of Thailand gained sweet revenge against last week's Fuzhou China Open winner Chen Yufei, for her reverse at the Chinese player's hands in the 2016 World Junior Championships final in Bilbao, Spain with a fighting 14-21, 21-10, 22-20 triumph. Chochuwong knocked out Denmark's Mia Blichfeldt in three games before bowing to the overwhelmingly superior stamina of Okuhara in the quarter-finals at 12-21, 21-16, 6-21.
India's top hope in the women's singles, PV Sindhu, struggled mightily to put away Thailand's Nitchaon Jindapol, whom she led 4-1 in head-to-head career meetings, and had beaten easily on the last three occasions that the two had clashed. Sindhu then went on to lose at 24-26, 20-22 to Sung Ji Hyun, against whom she had an 8-5 lead in career meetings.
Fourth-seeded Indian, Kidambi Srikanth, opened his campaign in a brilliant vein against Hong Kong's Wong Wing Ki Vincent, before he overcame a match-point in a Homeric second-game duel against regular sparring-partner, HS Prannoy, and won on the rare golden point at 30-29. Totally exhausted after that no-holds-barred 67-minute second-round clash against Prannoy, he proved easy meat in the quarter-finals for the fit-as-a-fiddle Kenta Nishimoto, seeded four places below him.
Two-time (2014, 2015) world champion and Olympic (2016) gold medallist, Chen Long, who had won the French Open Super 750 tournament last month, struggled through his lung-opener against Malaysia's Daren Liew, before citing injury and conceding a walkover to India's Sameer Verma. The Indian had a great chance of reaching the semi-final, but came unstuck against qualifier Lee Cheuk Yiu of Hong Kong, collapsing in a string of unforced errors at 11-21 in the deciding game of their quarter-final.
As for the Hong Kong Open, Japanese domination was apparent in all five events, despite the semi-final eclipse of world champion Momota. The Land of the Rising Sun ended up with three of the five titles at stake, and had to rest content with the runners-up spot in only the men's singles and doubles.
Aside from Nishimoto's exhausted capitulation to Son in the day's longest match, fourth-seeded Takeshi Kamura and Keigo Sonoda had no answer to the sheer speed and tactical acumen of top-ranked Indonesians, Marcus Fernaldi Gideon and Kevin Sanjaya Sukamuljo, who decimated their Japanese opponents by a facile 21-13, 21-12 scoreline in a mere 35 minutes.
Otherwise, the women's doubles ended with the world's top-ranked Japanese pair of Sayaka Hirota and Yuki Fukushima settling the pretensions of the seventh-seeded Koreans, Lee So Hee and Shin Seung Chan by a 21-17, 21-18 margin in a minute shy of the hour mark, while the mixed doubles finished in a blaze of glory for the No 7 seeds, Yuta Watanabe and Arisa Higashino, who tamed the world's second-ranked combination of Wang Yilyu and Huang Dongping of China, at 21-18, 21-14
The results provided mute testimony of the effectiveness of the coaching methods of South Korea's former world men's and mixed doubles champion, Park Joo Bong, who has been head coach of the Japanese teams for the past eight years. Known to be a stern taskmaster, the Korean has produced tireless world-beaters in every one of the five badminton disciplines, overshadowing the efforts of erstwhile powerhouse, China.
Surely it cannot be coincidental that the men's singles winner in Hong Kong, though not coached by Park, was also a South Korean known for his stamina and defence.
Sports
As a teen, Jayaram trained for seven years at the Prakash Padukone Badminton Academy, where he developed the unique 'reach early, play late' style. This method of late deception had Viktor Axelsen stunned.
Sports
Saina Nehwal, conqueror of three of the best shuttlers in the world in the rounds leading up to the final, had to remain content with the runner-up prize as she was mercilessly bulldozed at 21-9, 21-13 by Tai Tzu Ying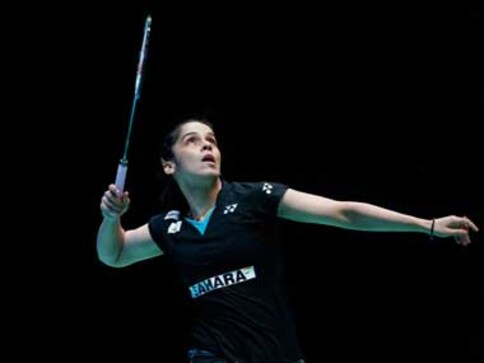 Sports
This year's All England Championships 2019 at the Arena Birmingham appears unlikely to throw up any certainties for the winners' rostrum. Shirish Nadkarni previews the #AllEngland2019