Hockey World League Final organisers left embarrassed as Netherlands, England players hit by stomach bug
A handful of players from the Netherlands and England squad competing at the Hockey World League Final in Bhubaneswar fell sick, reportedly due to a stomach bug.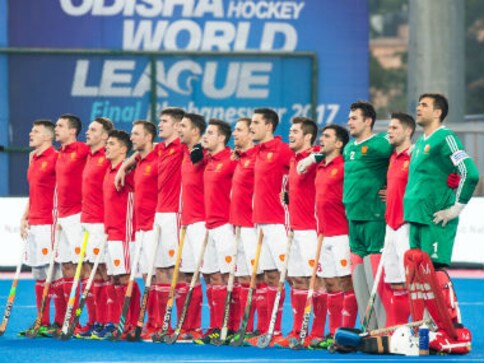 A handful of players from the Netherlands and England squad competing at the ongoing Hockey World League Final in Bhubaneswar fell sick over the last few days, reportedly due to a stomach bug.
Both teams fielded depleted sides in their final group matches on Monday and Tuesday. While the Dutch missed three players against Belgium – Thijs van Dam, Joep de Mol and Pirmin Blaak — due to "food-related issues", England had the same number of absentees – David Ames, Harry Martin and Brendan Creed – against Australia.
The issue has raised a slew of questions about the hospitality team and the organisers, as this showpiece event is expected to be a dress rehearsal for next year's World Cup, which will be played at the same venue.
"The issue came to my knowledge earlier this week. We have asked our food safety team to conduct a daily check of the kitchen and the ingredients. It started on Tuesday and will be done in every hotel where the teams are staying," Odisha sports secretary Vishal Dev was quoted as saying by The Indian Express. The report further adds that both the teams are staying at the Mayfair Lagoon.
Netherlands captain Seve van Ass said three of his teammates were down with stomach issues with some sort of a bug. "Unfortunately, we are not fully healthy. They have stomach issues, something in the food. In our last group match, we played 14 instead of 18 ( the fourth player has an ankle injury)," he said. "I hope nothing will happen further in the tournament."
The Argentine team, too, faced similar issues, with at least one player missing a match due to illness.
However, Dev blamed it on the players ordering pizzas from a certain restaurant. "Apparently, some teams had ordered pizzas from outside," he said.
Meanwhile, England coach Bobby Crutchley did not want to make a judgement before collecting enough evidence. "There are other teams in our hotel who've got the same problem. Our doctor is concerned for the health of players and we are trying our best to ensure players don't get it," Crutchley told The New Indian Express. However, the hotel denied that there were problems with the kitchen staff. "No team has complained to us," a senior staff said. "We are not aware of any such issue."
The state government has ordered a team to inspect the kitchens of all teams hotels, along with cooking ingredients, on an everyday basis.
Sports
Hockey India named 31 players for the camp which will conclude on July 23 ahead of the team's departure for the Commonwealth Games in Birmingham, England.
Hockey
Hockey India said, ''Varinder Singh's achievements will be remembered by the hockey fraternity worldwide"
Hockey
India's best performance at a World Cup was a fourth place finish at the inaugural edition in 1974