Hockey World League Final 2017: India coach Sjoerd Marijne lauds injury-hit Germany for spirited display
India reclaimed the bronze medal at HWL Final after eking out a narrow 2-1 win over a depleted but spirited Germany in the third-fourth place classification match on Sunday.
Bhubaneswar: A depleted German side might have lost the bronze-medal play-off match at the Hockey World League Final, but India coach Sjoerd Marijne praised the visitors for their spirited show, saying that they completely surprised the home team with their "structured" system.
India reclaimed the bronze medal at HWL Final after eking out a narrow 2-1 win over a depleted but spirited Germany in the third-fourth place classification match on Sunday.
"It was a great performance from Germany and the goalkeeper (Mark Appel, who scored Germany's goal). They fought really hard. We wanted to score early. The way they played, it was not a system we are used to. The players were a little bit scared to lose the ball," Marijne said at the post-match press conference.
Germany, who had just 13 players at their disposal in the semi-final against Australia on Saturday, played with only 11 players on Sunday, including reserve goalkeeper Appel after two more players fell ill.
"I am happy with the win because matches like these are not easy. Because it all (11 vs 18) plays in the head. The most important thing is the mentality with which we won the match. Of course, we can improve," Marijne said.
The coach, however, felt there were many lessons to learn from the tournament for the Indians.
"The most important thing is consistency. That's the thing we need to work on. We played at the highest level. Now I know what happens mentally, now I know what we need to change. We will take our time for that. We have to learn our lessons," he said.
India captain Manpreet Singh said they would work to change the colour of the medal in the next tournament.
Germany Coach Stefan Kermas was proud of the way his players responded in difficult circumstances.
"I am really happy with the performance because it was quite difficult to play two matches in 24 hours with seven players injured. I think today it was really a good mix of strategic holding the ball and going forward looking for one on ones. We got seven penalty corners. So we had the chances. In the end we are disappointed we didn't win," he said.
"It's much more important to see the kind of spirit this team has developed to push each other in such an important match. We did everything we can today. Congrats to India."
The German coach, meanwhile, slammed the scheduling of the tournament, which doesn't have a single rest day.
"We didn't have seven players today. The (unwell) guys got a little better today but with one day from fever, they were not okay to play. Like I said yesterday, I am not happy with the schedule," Kermas said.
"Schedule is not fair for such an important tournament. There is possibility of a fair schedule. It is hard to play two matches in international hockey in a span of 24 hours without any recovery time.
"But complaining is not the right thing, especially after losing the game. You have to deal with it. I have never seen a tournament when one team has got one more day ahead of the final, one team has less. We will speak (with FIH)," added the coach.
Sports
The 23-year-old four-time Grand Slam winner said following her withdrawal from the French Open that she was taking some time out of the game as she battles depression and anxiety.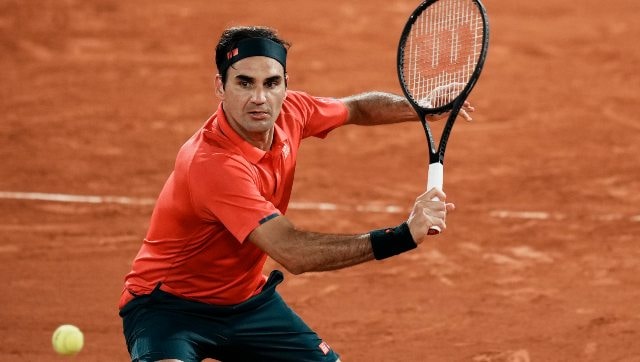 Sports
The 39-year-old Swiss star was playing in his first Grand Slam since reaching the semi-finals of the Australian Open in 2020, and made it into the last 16 with a gruelling four-set win over Dominik Koepfer on Saturday.
Sports
Khan breathed his last in Madanapalle, Andhra Pradesh after a long battle with cancer.