Hockey World League: Belgium produce clinical, high-intense play to trounce Germany 6-1 in final
Belgium scored three goals in eight second-quarter minutes to demolish Germany 6-1 Sunday in a Men's Hockey World League tournament final in Johannesburg.
Johannesburg: Belgium scored three goals in eight second-quarter minutes to demolish Germany 6-1 Sunday in a Men's Hockey World League tournament final in Johannesburg.
The unexpected heavy defeat for the Germans completed a miserable day for the nation as the women's team dominated their final against the United States only to lose in a shootout.
A high intensity, fast tempo and supremely clinical display swept the Belgian "Red Lions" to victory at a cold University of the Witwatersrand and avenged a 3-2 pool loss.
Belgium were ahead within 14 minutes, led 4-1 at half-time on an astro turf pitch and scored two more goals in the final three minutes before a sell-out crowd in the tiny makeshift stadium.
Arthur van Doren, scorer of the opening goal from a penalty corner and winner of the best young player award, said the triumph was special.
"It is a very special feeling to defeat Germany in a final because they are a world-class team," he said.
Belgian Tom Boon, who was the tournament's leading scorer with seven goals, said: "I am proud to be part of this great team and I am sure they will help me spend my $950 (815 euros) prize."
"The Belgians are something else," said final umpire John Wright, a South African handling his 219th and last international before retiring.
Germany captain Mats Grambusch, whose brother Tom equalised off a penalty corner, admitted the team ranked third in the world were second best to fifth-ranked Belgium.
"Belgium were a lot better than us tonight, but I am looking forward to playing with this young team during the next few years," he said.
A consolation for Grambusch was being voted the best player of the 16-day tournament, while veteran Spaniard Francisco "Quico" Cortes took the best goalkeeper award.
After Van Doren and Tom Grambusch exchanged goals, Boon, Amaury Keusters and a brilliant solo goal from Cedric Charlier put the Belgians in command by half-time.
Germany could not convert third-quarter dominance into goals, and the gamble of replacing their goalkeeper with an outfield player backfired when Charlier scored again.
In a strange move, the Germans then ditched the "kicking back" and bought goalkeeper Tobias Walter back on, but he was helpless as Augustin Meurmans completed the rout.
Australia set the trend of wide winning margins by trouncing Spain 8-1 in the third-place play-off, with Jeremy Hayward and Aaron Kleinschmidt bagging braces.
World
Belgium, a country of 11.5-million inhabitants, has been severely hit by the coronavirus, with 24,185 COVID-19-related deaths recorded so far. But infections and hospitalisations have been decreasing over the past week.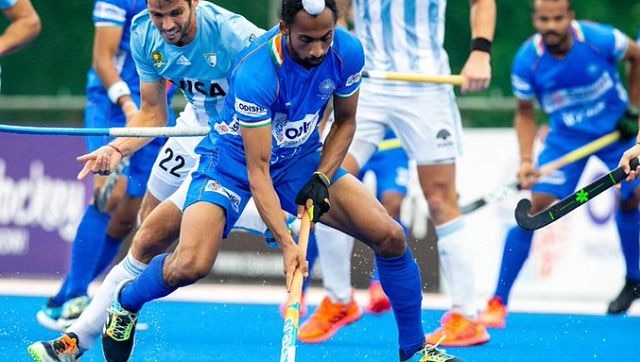 Sports
The 22-year-old from Jalandhar attributed their success at the recent tours of Argentina and Europe to the high-intensity training at the camp.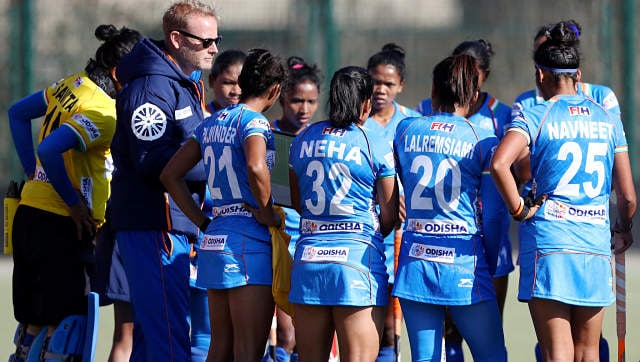 Sports
The Indian women's hockey core group had returned to the national camp in Bengaluru on Sunday last to restart the preparations for the Tokyo Olympics after a 10-day break.