Hockey World Cup Memories: Former captain Ajitpal Singh recounts leading India to title glory in 1975
India's only World Cup-winning captain, Ajitpal Singh, remembers his World Cup journey in this exclusive chat with Firstpost for our series, Hockey World Cup Memories.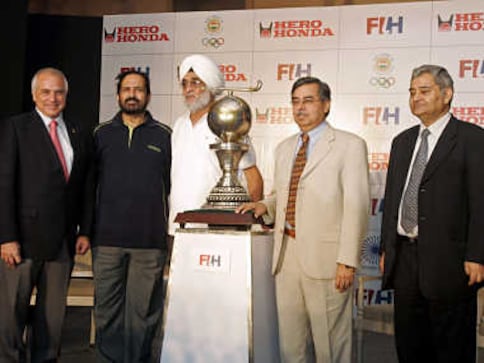 Ajitpal Singh represented India in three World Cups (1971, 1973, 1975), and is country's only World Cup-winning captain. A three-time World Cup medallist (Bronze in '71, Silver in '73, Gold in '75), three-time Olympian (1968, 1972, 1976), and a two-time Olympic bronze medallist ('68, '72), Ajitpal Singh is also a recipient of Padma Shri. He spoke to Shantanu Srivastava.
I consider myself very fortunate and honoured to have led the team that won the World Cup. Our performance in that tournament speaks for itself. We were clearly the best team in the world then. Between 1975 to now, there were times when our hockey team was ranked as low as ninth or tenth in the world. I see a lot of improvement in the team; the boys are fitter and sharper, but we can't really compare them to the team we had in 1975. Back then, we were always among the top three teams in the world.
Our standards began to fall particularly after the advent of artificial turf. Though international hockey began to be played on astroturf in 1976, the trials started in 1971-72. That's when the FIH had asked all hockey-playing nations to get turfs, but India didn't report a single turf field before 1981 for the Asian Games. So, for a long time, we didn't have players who were fully equipped to play on turf. Turf hockey is faster, and it entails different skill sets. Our team today is very well-equipped to handle these changes, thanks to the efforts put in by a number of coaches in the recent past.
My World Cup journey started in 1971 with the inaugural World Cup in Barcelona. I was the captain of the side and we finished third. We had a very good team but all the players were very young. Still, we were doing well in that tournament until we did a stupid mistake in the semi-final against Pakistan and lost. So, we could only manage to come home with a bronze.
The 1973 World Cup was my second. It was held in Amstelveen in Holland. This was one of the strongest team India has ever sent abroad; very fit team, very balanced squad. We had every ingredient to be world champions, except, we couldn't do it.
We were capable of beating everyone, and we very nearly did, but sometimes in major tournaments, luck also plays its part. In the final against hosts Netherlands, we were leading 2-0 at one stage, when one of our goals was disallowed. Then, they came back in the second half and equalised. In sudden death, we got a penalty stroke which we missed with only two minutes to go. In the end, we lost on penalties. We had everything going for us until the final, but sometimes despite your best efforts, winning is not possible.
In 1975, the base of the team was ready since most players who played in the 1973 World Cup, played two years later in Kuala Lumpur. This time, we did what we couldn't do in 1973. The boys were talented, hungry, and they knew how to win a match. The boys had all matured and hit their peak in 1973, and same was the case in 1975.
We had a training camp in Chandigarh that was sponsored by the Punjab government. Balbir Singh Senior was our manager and Gurcharan Singh Bodhi was our coach. The training camp was excellent, and we knew we were the best team in the world. It was grass hockey, which was our strength, and we never looked back.
The semi-final against Malaysia was a tense affair. We were losing 1-2 against the run of play in the second half. Surjit Singh was having a bad day. We got a few penalty corners but Surjit couldn't convert. He used to hit to the left corner of the net, and their goalkeeper knew it, so he was able to defend. With ten minutes to go, Michael Kindo was dropped out and Aslam Sher Khan was introduced. It was an inspired move.
Aslam used to hit to the right of the goalkeeper, but the Malaysian custodian didn't know anything about him. He got us the equaliser and the match went to extra time where Harcharan Singh got the winner. It was a very, very tense game. There was a lot of crowd at the stadium, all rooting for the hosts, obviously. There was a huge India diaspora in Malaysia too, but we barely had any support from the crowd, probably because a minister had apparently claimed that anyone found supporting India in the semi-final will be penalised.
The final against Pakistan, as expected, was a high-pressure game. India-Pakistan matches always have that extra edge, and it was no different in my time. They were a very strong side; in fact, back then we had only four good teams – India, Pakistan, Holland, and Germany. Other European teams and Australia came in much later.
We were the traditional rivals and both of us had very good players. They feared us, and we feared them – both teams were that good. They had a very strong and balanced team; their attack and midfield were excellent. We won that game 2-1 in regulation time. We realised our potential.
The celebrations back home were unbelievable. We travelled across the country and were given grand receptions and dinners everywhere. It was a special win.
I wish the Indian team all the very best in their pursuit for the World Cup. I think we should be rational in our assessment of India's chances. We are certainly very good in Asia, but World Cup is a different ballgame. I will be very happy if they reach last-four.
It's great that Bhubaneshwar is getting to host a World Cup because Odisha and Jharkhand have been a hockey centre for so long. As far back as 1928, Jaipal Singh, our then hockey captain, came from these parts of the country. Over the years, this region of the country has given us a number of noteworthy men and women hockey players.
Knowledge of winning big matches is very important, which I think this team lacks a bit. A lot of times we see them concede winning positions by allowing last-minute goals. You concede a goal in dying minutes of a big match, you lose the match, simple. It's important to have the right mind in those last 5-10 minutes.
Going into the World Cup, I think it's the biggest area that our team needs to work on. We have a mindset to slack off. We think time ho gaya hai, but the game has to be played till the last second. It's not over till the clock says so. And these foreign teams know it pretty well. They know it's the time to attack us, and they step up their game in last minutes.
I am sure our coaches have worked on it, and we really can't afford these slip-ups in dying stages. It doesn't take much, really. They should know how to win the match. Sometimes, they start feeling they have won the game when they are leading 2-1 or 3-2. A one-goal advantage is no advantage in modern hockey, it always keeps the opposition hopeful. It can easily be equalised in the last minute, or even in last five seconds. Even in my playing days, we knew one-goal lead can be neutralised any moment. Coaches used to tell us to consolidate the lead. A two-goal advantage puts the opposition on backfoot.
Also, when they create chances, they should score. Goal karoge too jeetoge. You can't win a hockey match by not scoring, be it field goals or PCs, just go ahead and score. India need to have an aggressive mindset and always play to score.
also read
Hockey
The Fulton-coached side bounced back strongly in the return leg, winning 5-1 against Belgium and then beating Britain 4-2 in a penalty shootout after both teams were locked 4-4
Hockey
Skipper Harmanpreet Singh (7th minute), Mandeep Singh (19th), Sukhjeet Singh (28th) and Abhishek (50th) were the goal scorers for India.
Hockey
Unbeaten India would look to seal their semifinal berth when they face Chinese Taipei in their final pool match of the Women's Junior Asia Cup hockey tournament.