Hockey World Cup 2018: World No 12 Malaysia will be looking to impress despite being drawn in tough group
As the World No 12 team, Malaysia are the best ranked Asian outfit after India at the 2018 Hockey World Cup. What will also bolster their confidence coming into the showpiece event is the fact that the team won silver at the recent Asian Games
As the World No 12 team, Malaysia are the best-ranked Asian outfit after India at the 2018 Hockey World Cup. What will also bolster their confidence coming into the showpiece event is the fact that the team won silver at the recent Asian Games in Jakarta-Palembang, finishing even above traditional continental heavyweights like India and Pakistan.
The team will also come into the tournament with a lot of technical know-how given that it is coached by Roelant Oltmans, who has in the past been at the helm in both India and Pakistan.
.@hockeymalaysia's Chief Coach @OltmansOltmans believes his team's recent performances give them the confidence they require to make an impact at the Odisha Hockey Men's World Cup Bhubaneswar 2018.#IndiaKaGame #HWC2018 #DilHockey pic.twitter.com/GwNJH2ImCy

— Hockey India (@TheHockeyIndia) November 25, 2018
The Dutchman was hired by the Malaysian Hockey Confederation after the Asian Games, where the team caused ripples by upsetting India in a penalty shootout in the semi-final before agonisingly losing to Japan in the final.
While the Asian Games silver will come as an indicator that things are going well for the Malaysian hockey team, their performance at the Asian Champions Trophy was also heartening. They held a rampaging India, who had been scoring goals at will against other teams, to a goalless draw in the group stage and only lost to Pakistan in the semis in a shootout. They then took revenge on Japan for the Asian Games final defeat by beating them in a shootout in the 3rd-4thplace playoff.
In an interview with Firstpost last month before the ACT, Oltmans had said that the MHC had set him a target of qualifying for the 2020 Olympics, which will be held in Tokyo.
"We now also have to start keeping an eye on the Olympics as well. Malaysia already have a good structure, besides as their players showed at the Asian Games, they are a good quality team. But we're working on the team's ability to change strategy mid-way through games, should things not be going our way
A good indicator of how good they really are will come at the World Cup, where they are in probably the toughest pool — Group D, where Pakistan, Netherlands and Germany also lurk.
Malaysia squad: Norsyafiq Sumantri, Muhamad Ramadan Rosli, Muhammad Marhan Jalil, Mohd Fitri Saari, Joel Samuel van Huizen, Faizal Saari, Syed Muhd Syafiq Syed Cholan, Sukri Mutalib, Muhammad Firhan Ashari, Muhammad Amirol Aideed Mohd. Arshad, Nabil Fiqri Mohd Noor, Kumar Subramiam, Muhammad Razie Abd Rahim, Faiz Helmi Jali, Muhammad Azri Hassan, Meor Muhamad Azuan Hasan, Muhammad Hafizuddin Othman, Tengku Ahmad Tajuddin, Nik Muhammad Aiman Nik Rozemi, Mohammad Hairi Abd Rahman
For the rest of the profiles of teams in the Hockey World Cup 2018, click here.
Find latest and upcoming tech gadgets online on Tech2 Gadgets. Get technology news, gadgets reviews & ratings. Popular gadgets including laptop, tablet and mobile specifications, features, prices, comparison.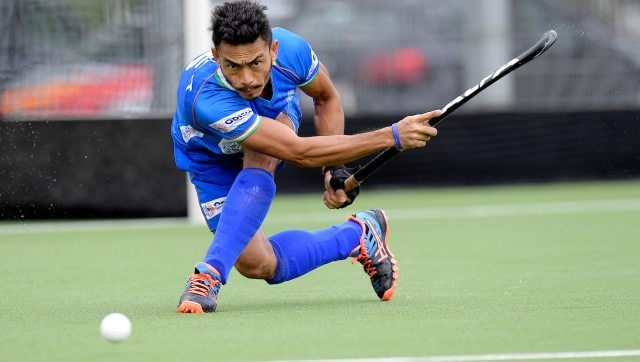 Sports
The national camps for the men's and women's hockey teams resumed at the Sports Authority of India centre here in August after a 45-day break because of the COVID-19 pandemic.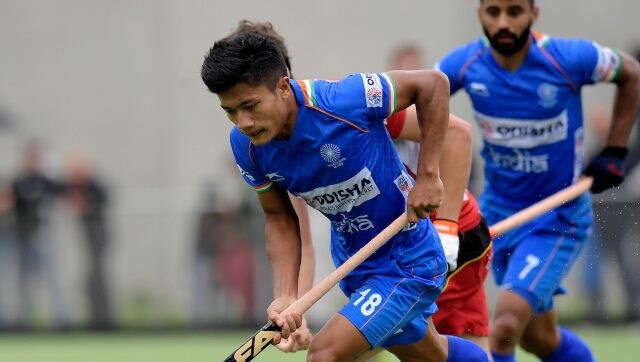 Sports
The Indian team has done well against top teams in the FIH Hockey Pro League, but Nilakanta Sharma feels that there is still room for improvement.
Sports
"It's great to have a great balance of youth and experienced players in our defence line. We are guiding the youngsters to get even better at their game and I am sure after a few months we will get even better as a defence unit," Ekka said.