Hockey World Cup 2018: Netherlands challenge on their minds, India gear up for date with history
India captain Manpreet Singh said, 'We expect Holland to be our quarter-final opponents. They are a very strong team. We will watch all the matches tonight, and we will give our best in knock-outs.'
Bhubaneswar: On an unusually hot December morning, Indian strikers were busy practising one-touch passes on the run at the far post of the Kalinga Stadium. Akashdeep Singh, Lalit Upadhyay and Mandeep Singh surged towards the unmanned goalpost, trapping some and missing others. This link-play among India's forward line will be crucial when India play their quarter-final on Thursday.
Though at the time of writing, India's opponents at the last-eight stage were unknown, even a cursory glance at the practice session was enough to suggest that Manpreet Singh's men knew who would they be up against. By half-time of the Netherlands-Canada game, the confusions - if any - were cleared. Netherlands coasted to a 5-0 win to set up a last-eight clash against the hosts.
"They are a very strong team. We will watch all the matches tonight, and we will give our best in knock-outs," the captain had said earlier in the day of their opponents.
For two teams that revel in attacking hockey, a must-win match at the World Cup presents prospects of a high-scoring affair. Perhaps sensing a high-pressing game, coach Harendra Singh gave a decent workout to his boys in the 'D', where they practised deflections, straight hits and reverse hits.
In-form India forward Simranjeet Singh, who has scored thrice in as many games at the event, backed team's tactics and emphasised on the need to convert chances.
"We believe in attacking hockey, just like The Netherlands. The team which cashes in on opportunity will be the winner. We have played them before, and the advantage they have over us is that they have more experience. They have been playing together for many years, while we are a young team," he said.
Converting chances remained Manpreet's buzzword too, who repeatedly reiterated the pitfalls of giving teams an opening at this stage of the tournament. India's short-corner conversion has been quite ordinary so far, and team's leading drag-flicker, Harmanpreet Singh, was conspicuous by his absence today, even as Varun Kumar and Amit Rohidas practised their variations under the intense glare of Chris Ciriello.
"We can't afford to miss chances anymore, and converting chances will be the key. At this stage of the tournament, it's very risky to give opponents any chances or easy penalty corners (PC)," Manpreet said.
India have never beaten the Netherlands at World Cups, and while the hosts insisted that past is not what they are thinking about, a slice of history awaits them should they get past the Dutch. The last time India played a World Cup semi-final was in 1975, when they went on to lift the trophy. Simranjeet conceded that the team is not untouched by the sense of occasion.
"When we practice, coach saab tells us, the future of Indian hockey is in our hands. If we enter the semi-finals, then we are creating history. If not, we will remain where we are. Only one team will win, and we want to be that team."
Manpreet, too, minced no words in reiterating the importance of the quarter-final and said the team has to tighten up its defence to counter the Dutch offensive.
"Quarter-finals are always very important. If you go to semi-finals, you always have a chance to play the final, or the third-place match. But losing in last-eight means you have to go home, you don't have a choice. So yes, quarters are very important. Our target will be to keep our defence strong. Holland are a very good team; their midfielders are very experienced and balanced, so we shouldn't give them too many chances and look to break their moves," he concluded.
Sports
Lucas Martinez then pulled one back for the hosts with a field goal in the 57th minute, thus ending the game in a 4-4 stalemate.
Sports
In the Argentina tour that conclude on Wednesday, India defeated the hosts in a two-leg FIH Pro League away tie.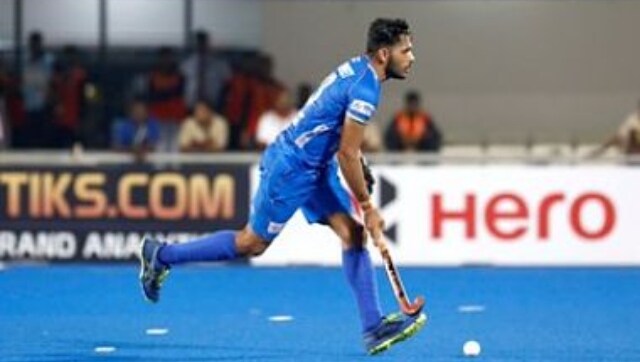 Sports
On the table, India move ahead of Argentina up to fifth in the Pro League standings, with 12 points from seven matches. Argentina sit sixth, with 11 points from 11 games.