Hockey World Cup 2018: Unfazed by 'Group of Death', Pakistan assistant coach Rehan Butt optimistic of team's chances
Pakistan's assistant coach Rehan Butt believes goalkeeping and short-corner conversion hold the key in his team's campaign in Bhubaneshwar.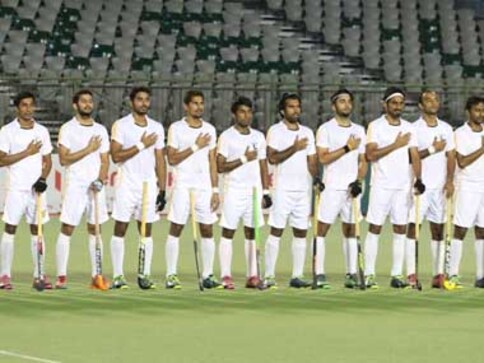 Bhubaneswar: Former Pakistan captain and a dreaded forward of his time, Rehan Butt is confident that his team will survive 'Group of Death' at the Hockey World Cup 2018 that starts in Bhubaneswar on Wednesday.
Four-time champions Pakistan are the last Asian team to lift the Cup, when, under the leadership of Shahbaz Ahmed, they prevailed over The Netherlands in a tense final in Sydney in 1994. They, however, failed to qualify in the 2014 edition, and are pooled with Germany, Holland, and Malaysia in the current event.
"Pakistan have won four times, while Germany and Holland have won thrice each. Indeed, it is the group of death and we are working on it. We have an advantage. We have played Malaysia twice recently (in the Asian Champions Trophy) and we won on both occasions," Butt, a three-time Olympian, said after Pakistan's practice match against France on Sunday.
"We were here a long time ago... the atmosphere and the stadium will be really good. It's a really heavy and slow pitch. So it's very difficult. In Oman (at the Asian Champions Trophy) and in Pakistan, we trained on a fast pitch. One or two practice sessions (in the next few days), and hopefully it will be fine after that.
"First, we are focussing on winning the match against Malaysia. If we get past them, then we have a shot at the quarter-finals. Pakistan are ranked 13, realistically, (in our group) Germany and Netherlands have the big chance of making it to the quarterfinals," he added.
Further, the three-time Champions Trophy bronze medallist said that Germany's absence from big events in recent past may go in Pakistan's favour, who open their campaign against the European side on 1 December.
"Germany haven't played a big tournament in the past two years. Most probably that will work for us. The format is such that we need to win one match in the pool and then play in the crossover."
Pakistan's assistant coach conceded that the team will continue with the philosophy of former coach Roelant Oltmans, who resigned in September after a six-month tenure that witnessed below-par results in Champions Trophy and Commonwealth Games. The Dutchman is currently the Head Coach of Malaysia.
"We started with Roelant (Oltmans) at the Commonwealth Games. Unfortunately, Roelant has quit after Asian Games. But we are working with Roelant's pattern till World Cup," he said.
Team's main target, Butt said, is to finish in top-8 and focus on Olympic qualifiers. Pakistan last played in Bhubaneshwar in the 2014 Champions Trophy, but the focus was more on an unsavoury incident between some Pakistan players and sections of the crowd after their win over India than on their silver medal. Butt said the team is not dwelling on the past and is keen to focus on hockey.
"That incident must have been a result of some misunderstanding, though I was not here when it happened. I'd prefer we leave it behind and focus on hockey. So far, our experience in India has been very good and I am sure it will remain this way."
Goalkeeping, PC conversions critical

The former Pakistan captain listed goalkeeping and short-corner conversions as key focus areas for his team going into the competition. Imran Butt, Rehan's younger brother, is his team's primary custodian, and the latter said that a 50 percent efficiency under the bar will be enough for a positive result.
"I'd like to add that Pakistan will do well at this World Cup only if our goalkeeper performs to at least 50 percent of his efficiency. If a goalkeeper is able to do that, there are 70 percent chances of his team's win. Similarly, statistics show that if a team converts 40 percent of their short corners, they win 75 percent of the time. If Pakistan can improve their penalty corner conversions, I am sure they will have very good results at this World Cup. The attitude of our drag-flickers was quite good at the training camp that we had before coming here.
"The success at the Asian Champions Trophy — that we shared with India — has done a world of good to team's confidence, and I am sure our opening game against Germany will go a long way in deciding our progress," he concluded.
Sports
Salima Tete, who plays as a midfielder for India, was presented with the award at the Asian Hockey Federation's (AHF) Annual General Meeting in Mungyeong, Korea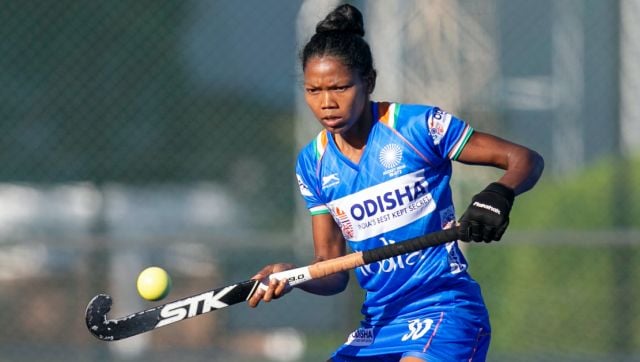 Hockey
Tete, who is among the four players to be appointed for the position, accepted the certificate and the position during the Asian Hockey Federation Congress in Mungyeong, Korea.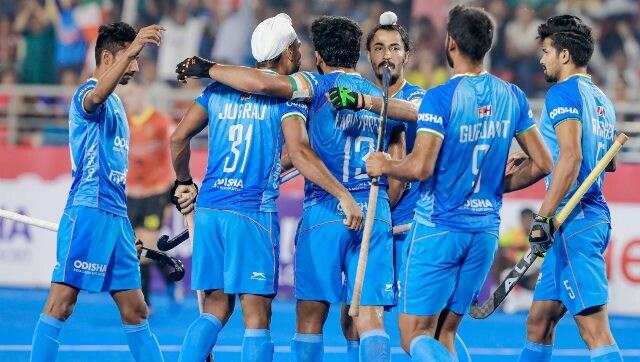 Hockey
India captain Harmanpreet Singh scored a hat-trick in a rare 5-4 win over mighty Australia in the FIH Pro League.