Hockey World Cup 2018: New-look Spain get ready for another competitive outing at world event
A new-look Spain promises to be one of the exciting teams to watch in the 2018 Hockey World Cup.
Spanish teams have always been a proactive bunch that provide thrills for the fans. Their ability to bank on their calculative approach pays dividends in every sport and all of that will be at the display when they take the field in the Hockey World Cup 2018 in Bhubaneswar.
A new-look Spain promises to be one of the exciting teams to watch in the World Cup. In fact, the team boasts of a fresh bunch as 10 players left the squad after the 2016 Rio Olympics. Now, the side will look to utilise the youthful exuberance, coupled with the experience some of the older players bring to the table.
Head coach Frederic Soyez, a former French player, has been in charge of the Spanish side for the last four years and has guided the team to fifth place in 2016 Rio Olympics and the European Championships. Under Soyez, Spain clinched the fourth spot in the Hockey World League Semifinals in Johannesburg to qualify for the World Cup.
The coach expects his side to ruffle a few feathers in Bhubaneswar as he believes there is hardly any difference between the top four and the following eight. Spain won two silver medals in 1971 and 1998 — and one bronze in the 2006 edition. In India, the Redsticks will be banking on some familiar faces such as Quico Cortes, Sergi Enrique, Pau Quemada, Marc Salles, Miki Delas and Xavi Lleonart, and promising talents, including Quique Gonzalez de Castejon and Marc Bolto.
Spain started the preparations for the mega event in September, having played matches thrice a week and had scheduled practice matches against quality European sides such as the Netherlands, Germany and Belgium. Soyez and Co landed in Bhubaneswar six days prior to the World Cup on 23 November to acclimatise to the conditions despite playing the HWL Finals in Bhubaneswar exactly a year ago.
Spain, who is in Pool A, lock horns take on Argentina in their first match on 29 November before playing France and New Zealand on 3 and 6 December.
Squad: Alejandro de Frutos, Albert Beltran, Alvaro Iglesias, Diego Arana, Enrique Gonzalez de Castejon, Ignacio Rodriguez, Marc Salles, Marc Bolto, Marc Serrahima, Mario Garin, Miquel Delas, Pau Quemada, Pepe Romeu, Quico Cortes, Ricardo Santana, Sergi Enrique, Vicenc Ruiz and Xavier Lleonart.
For the rest of the profiles of teams in the Hockey World Cup 2018, click here.
Football
Spain lost 1-2 to the Asian giants after taking 1-0 lead early in the first half as Japan scored dramatically scored twice in three minutes at the beginning of the second half.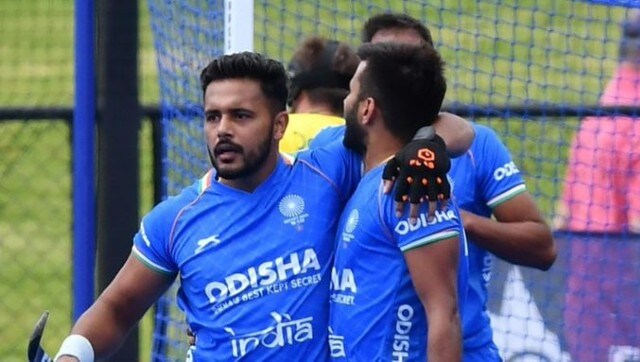 Hockey
The famous win also kept the five-match series alive with Australia leading 2-1.
World
The interior ministry revealed that an envelope with "pyrotechnic material" had arrived at Sanchez's official residence on 24 November. It was destroyed in a controlled explosion