Hockey World Cup 2018: Japan's head coach Siegfried Aikman says he wants to win an Olympic medal in Tokyo
Siegfried Aikman whose ancestors hailed from Lucknow and Bihar, is currently in Bhubaneswar to pick strategies and tactics at the ongoing World Cup.
Siegfried Aikman coached Japan to an unexpected Asian Games gold earlier this year. The Dutchman, whose ancestors hailed from Lucknow and Bihar, is currently in Bhubaneswar to pick strategies and tactics at the ongoing World Cup. In this freewheeling interaction with Firstpost, Aikman states his Olympic dreams, and spells out the roadmap for Indian hockey.
Edited excerpts follow:
What brings you to Bhubaneswar?
We have now 18 months before the Olympics, which means the strategy of the teams must be set now. You can make some operational challenges, but you can't make strategic changes. You can't change your whole set-up, but build on what you have.
How would you sum up this World Cup so far?
If you love hockey, this is the place to be. The teams are very well prepared, and very determined to show their worth. Crowds have been excellent in each match, including the non-India matches.
I can say that all teams are good. I observe what teams are doing. I have my own ideas, and I check if they fit in certain situations. I look at 16 coaches trying to solve the same problem, and everybody does it slightly different. So, it gives me a lot of information, and that's why I am here for. I am here to learn and develop and to grow.
So do you exchange notes with all coaches?
I discuss with all the coaches and look at what they do. I watch some video clips, but the thing with videos is that they are two-dimensional. When you are in stadium, you can feel, smell and see and that adds a lot more.
What's the most crucial takeaway from World Cup that you would like to implement in Japanese hockey?
Firstly, it is the determination of the players. You see they are able to go beyond their abilities. They really do their best. They have a strong focus and they actually try to do more than they can. So, you actually see a lot of unforced errors. There are many such errors because you want to be too fast. And that's something I have to take time and see how we deal with this. It doesn't make sense to play faster than you can, because it leaves you more prone to errors. It's always better to play at the pace you can handle.
I have more observations, but I am not willing to give away my secrets yet!
What was your realistic expectation going into the Asian Games?
To win the gold medal. We were always very clear with it. We wanted to qualify for the 2020 Olympics not by virtue of being the hosts, but on merit. If you qualify as the home country, no one respects you. Winning and qualifying also brings a lot of sponsors.
Many people didn't believe it when we said that we are here to win. Only Harendra took us seriously. He said we might play the final. Unfortunately, they didn't make the final, and we did. We thought we will play the final against India. In the group game, India completely demolished us (8-0), but we played to a strategy. We tried some things for ourselves, and we would have played with a different strategy had we met India in the final.
We did the same at the Asian Champions Trophy semi-final after they beat us easily in the group game. It was 3-2 (in the SF), so that was very close. In the ACT, we had six players younger than 19 because I chose to rest some players. My main goal is to deliver at the Olympics.
And what is your target for the Olympics?
I want to win an Olympic medal.
Will Japan have an advantage playing at home?
It's the same advantage that India have here, only India have to also deal with the pressure. When we play at home, there is no pressure and the crowd empowers us. In India, if you win, they say you should have won with a bigger margin; if you lose, they criticise you. People are very result-oriented here. They have a comment to make on everything instead of stimulating and empowering the players.
Indian people demand no less than a Championship. Now, if you are a player, you are afraid to make mistakes. If you play with fear, you cannot have a high-performance culture. If you see the India versus Belgium match, India were not taking enough risks, whereas in the second half, when they went for the ball, they took lead before Belgium equalised.
What are the similarities and differences in Japan and India's hockey structure?
Japan, like India, play the Asian way. That means a lot of individual skill, high pace, agility, but tactically too much risk. They only attack, they don't like defending. My defenders think they are attackers, and it's the same here. In defence, they will never try to play the ball on the foot of the opponent, but try to play in between three players and make a very beautiful action, and then lose the ball. They end up conceding a goal this way.
The culture here is that a good defender never gets recognition. People only talk about attackers, and so everyone wants to be one. Japan has the same psyche too; in fact all Asian teams do. For Japanese players, Indian and Pakistani players were role models. So they copied all they have seen over the years, and were actually afraid of India and Pakistan because they were always in awe. This year, in our eight matches, we lost once or twice from Pakistan, but there's some belief that we cannot lose to Pakistan now. India still beats us, but the day will come when they won't be afraid of India. It's all a process.
My players used to have posters of Manpreet, Mandeep, Harmanpreet over their beds, and that was very logical, considering those Indian players are superstars. Changing that mindset is a very tactical thing.
What is your take on Harendra Singh's thrust on youth?
I think it is a very right approach. People can only learn when they make mistakes. There's no point giving them a chance when they are demotivated. They will make mistakes, but every mistake is a golden opportunity to learn and to grow. If you don't play, you don't make a mistake, and if you don't make a mistake, you don't learn.
At the moment, these youngsters are playing very well. I think if they could be more empowered, they can do even better. Harendra always makes the team important; he is like a father figure to boys, and the players play for him. They make sacrifices that they won't otherwise. Harendra pays a lot of attention to the social aspect, and I think that is very important.
Any particular strategy from the 16 international coaches here that has impressed you the most?
There are many coaches' strategies that I like. The Australians have a very aggressive way of playing. They make many technical mistakes, but the way they play and the energy they bring in is very good.
The Chinese have a good structure and discipline. The Irish have excellent fighting spirit. From India, I like the way they came back in the second half against Belgium. That sudden burst of energy, speed, and agility made for beautiful hockey. Teams are doing very well, but not consistently enough, but that's all part of the process.
Who is your favourite to lift the trophy?
Personally, I would like Netherlands to win because I am Dutch! But seriously, I would want India or Pakistan to win. Pakistan is impossible because they don't have quality. If India win, it can help create funds to create grassroot hockey.
What is your take on the state of Indian hockey?
There is huge potential in players, but they lack coaching structure. Due to this, players understand tactical, high-performance hockey very late. The gap between the national team and domestics sides is too big, and also the knowledge of the coaches. Actually, Harendra is the only Indian coach who is FIH certified and went everywhere to gain knowledge. Rest all stayed here and missed the details. There are no coaching courses that matter, so you can't blame the coaches for lack of knowledge. Belgium's U-12, U-14, U-16 teams were European champions. So the gap at the international stage is very small and they can continue building up on what they were doing. In India, your hockey starts when you join the national team.
What is more important, development of players or coaches?
Coaches first, because they develop players, especially on cultural things. Speed, skill, and agility are already there. But what I noticed is that India cannot hit the ball; they only slap. Being able to hit and pass on the move was a key component of Indian hockey. Slapping takes a lot of time. They are trying too of European style.
So, should Asian teams retain their style?
Yes, I think so. Asian nations have struggled because of tactics, not technique. It's a bit dangerous, but hockey players in India are less educated, while those in Europe are highly educated. They are all academics, and they are able to play a tactical game. That doesn't mean that Indian players are stupid, but they are not academics.
How does being an academic help one improve his/her hockey?
It's about thinking abstract. The flexibility of your mind, and implementation of strategy, the ability to understand more, to have awareness of space... Like I said, not technique, but tactics. It helps one apply sports science and have an open mind. India took 10 years to get where they are, and it took many coaches. However, behind this generation, there is very little. Tactically a lot can be done.
Sports
According to a Sports Ministry release, Walker, who represented England in squash and cycling, will be "engaged" with the Indian team for 16 weeks
Sports
India put their 2-0 loss to Japan in their last match behind and dished out a well-coordinated display on Monday to steamroll Singapore.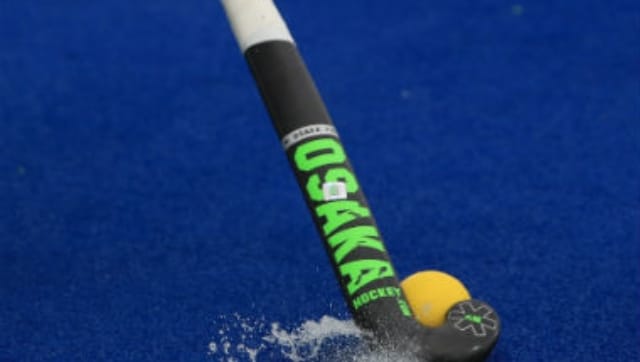 Sports
The move to cancel the FIH Indoor World Cup was made on the basis of the current health situation in Belgium amid the COVID-19 pandemic and after extensive consultations and recommendations from all competent authorities in the country.