Hockey World Cup 2018: After bold statement in opening ceremony, Bhubaneswar looks to create lasting impression on sport
One might think that the fans, so involved in the opening ceremony, would give the World Cup matches a miss. Bhubaneswar's embracing of hockey has evolved.
The 14th edition of the men's hockey World Cup has seen an unusual spectacle - two cities, Bhubaneswar and Cuttack, hosting opening ceremonies, over two days. It is a coming home party for aspirational Odisha. This can be compared to build- up campaigns in multi-venue, much-storied sports like football. This World Cup is like no other tournament in hockey. It is called Odisha Hockey Men's World Cup Bhubaneswar 2018, being novel for a state to have its name on team jerseys. Odisha is branding itself as reliable and aspirational.
It was smart to take the team captains for a photo shoot at Bhubaneswar's famous Mukteshwar temple and equally smart to introduce Bollywood flavour, with actor Shah Rukh Khan saying the famous motivational lines from Chak De India, loosely translated as: "play these seventy minutes like you have never played before." Stagnating cities are known to have come to life by promoting sports, but huge budgets can also set them back. There is confidence that the legacy of this World Cup will be positive.
The opening ceremony was a loud statement. Citizens wanted to be there badly, to see their idols, but also to enjoy the sort of spectacle laid back Bhubaneswar had never before offered. The city has been starved of such entertainment zones, so, anything goes. For a city that is only now developing a cosmopolitan identity, the plan was well-conceived. The novelty brought Bhubaneswar to a standstill. But there was also the fear of distraction. Would the hockey be overshadowed by a spectacular opening ceremony?
One might think that the fans, so involved in the opening ceremony, would give the real World Cup a miss. Happily, the city's embracing of hockey has evolved. In the 2014 Champions Trophy, children in school attire made up the numbers. In games not featuring India, the stadium was only partly full. In the 2017 World League Finals, fans came in thousands, with umbrellas, to watch matches in the pouring rain. In this World Cup, even the Belgium-Canada game had 95 percent attendance. The fans know that hockey is all that matters at the end of the day.
A World Cup needs years of planning. This is worth the effort because a tournament like this is a larger statement for the nation, of a confident and relaxed India. There is now a proper acknowledgement of the fact that sport can do a lot for branding, and for national prestige. The FIH should be pleased — a creative union of Bollywood and hockey advances the FIH's Hockey Revolution strategy, to make the sport "big, bold and loud," and develop "a global game that inspires the next generation." By embracing an entertainment portfolio for hockey, this World Cup follows another goal of Hockey Revolution. According to the FIH website, this tournament has television coverage in 194 countries, a 150 per cent increase over the 2014 World Cup, with 30 broadcasters, over twice more than in 2014. Credit goes to the FIH.
Fittingly, on 28 November India delivered a good game against South Africa, scrambling into immediate attack zones, showing urgency, and maintaining composure and pace until the end. The 5- 0 scoreline was a bit flattering because South Africa grew into the game. but without a sustained period of good play. In the third quarter, South Africa showed late promise to plug the deficit, but India held their lines. For India, defence was the takeaway, not a goal being conceded. The attack missed opportunities, though.
This game reflects the results of development, from India's point of view, or, the lack of it, from a South African perspective. Brad Pautz, who played hockey for South Africa's Free State province, was sitting by me, cheering his team and watching his brother Richard play, wearing South Africa's number 15 jersey. He thought India had significantly improved but did not know the depth of the resources India has put into development. Other nations are quick to point out that India spends far more on hockey than they do.
The case of South African men's hockey is the opposite. Pautz said: "Hockey in South Africa is a sport for privileged people. The government does not support you for anything. Not many people are playing; it is not financially beneficial for them. They pay part of tournament fees to play." Put this in context, and it is not difficult to understand why India's ranking has risen from 13th in 2012 to 5th in 2018, while South Africa's has dropped to 15th.
Sadly, Pautz also said that there is little competition on the African continent, so South Africa have to travel out of Africa for world-class hockey. This has costs. In contrast, India earns a large share of hockey's revenues hustling into major tournaments as host or by the FIH's invitation. Together with the Hockey India League, this has meant that India's play has improved. Such is the hunger that the statistical satisfaction of defeating South Africa by the biggest ever margin is not enough. Consider the qualified media reception to India's victory or coach Harendra Singh's caution against complacency and failure to put away scoring opportunities.
Right now Bhubaneswar is partying. I met a number of international visitors — Harjinder Singh Dhupar and Gurdev Singh Jandu from Kenya as well as Kevin and Nadine Hughes from Brisbane, Australia. It is the first World Cup for the Kenyan duo. The Hughes' have attended every hockey World Cup since 1994, except Delhi 2010. All of them have high praise for India's third World Cup — from a "very clean and very peaceful" city, in Dhupar's words, to an equal playing field, in Hughes'. "India's dream is to win it (the World Cup), but every team has a chance. Here, when a team scores a goal and not just India, there are fireworks for everybody." So, let the fireworks light up the Bhubaneswar sky.
Jitendra Nath Misra is a former ambassador. He advises the Department of Sports and Youth Services, Government of Odisha, on sports and teaches at Jamia Millia Islamia.
Subscribe to Moneycontrol Pro at ₹499 for the first year. Use code PRO499. Limited period offer. *T&C apply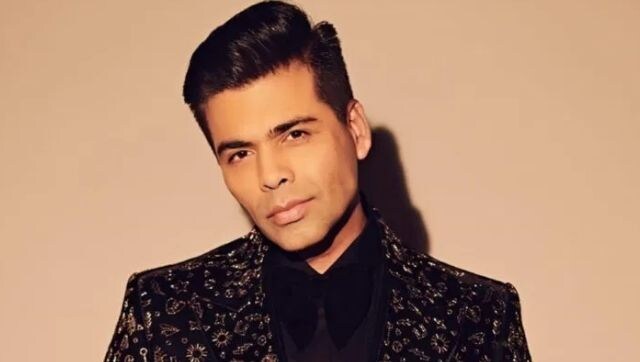 Entertainment
Karan Johar was speaking at a special event of Netflix, See What's Next India, where the streamer announced its 2021 slate for movies and series.
First Cricket News
While IPL auctions are sometimes criticised for players getting more value than what they deserve, Shahrukh, in the upcoming IPL, has the chance to show his real worth.
Sports
India will take on Great Britain on Monday in their fourth and final match of the Europe Tour.