Hockey India urgently needs saving: Is the sport careening towards extinction?
Recent occurrences could severely affect India's reputation in world hockey
"He who refuses to learn, deserves extinction." — Rabbi Hillel
Indian hockey, not for the first time in almost a hundred years, seems to have driven itself into a dead-end. Therefore, when its wise men (and women) meet in a couple of days, Hockey India (HI) will have to address a few problems with a lot of prudence and pragmatism. More importantly, HI shall have to take a few 'unpopular', but path-breaking decisions to save the game from an untimely demise in the country.
For the uninitiated, there are a couple of developments, on the domestic and global fronts, that would need looking into urgently by HI:
1. There is a chance, God forbid, that the very structure of the Hockey India League (HIL), which was slowly but surely gaining in popularity, may collapse.
2. India has withdrawn from International Hockey Federation's prestigious FIH Pro League, planned to be launched in January 2019, citing reasons that seem silly and unconvincing.
Both these occurrences could severely affect India's reputation in world hockey.
It is reliably learnt that there will be no HIL in January-February 2018. HI, it is believed, in a communiqué to the world hockey body has informed it of India's decision not to hold the league in the coming year. It has cited financial concerns of some of the franchises as a reason for the same.
Followers of the HIL, however, say that the announcement of FIH Pro League — which will be held from January to June 2019 has pushed HI into a tight corner. With a window not available for the HIL in the first half of the year, and the international flavour in danger of going out of the event, the Indian league will now have to find a new time slot.
An HI official has gone on record to say that HIL will not be scrapped. According to him, in all probability, future editions of HIL will be held during November-December, before the Pro League begins in January.
On the financial front, three of HIL's franchises, out of the six participating teams, have been facing a cash crunch and hence have shown an inclination to opt out. Uttar Pradesh Wizards, owned by the Sahara India Pariwar and Delhi Waveriders are said to be badly off and the MS Dhoni co-owned Ranchi Rays has been desperately looking for a corporate partner to bail it out. Under these circumstances, the HIL seems to be hanging by a thread.
"If HIL is wound up for any reason, it will be a disaster," says former India forward and Olympian Merwyn Fernandes. "Since its inception, HIL has made a huge difference to India's international performances. The league has thrown up some great domestic talent. Youngsters, rubbing shoulders with international stars and working with foreign coaches, have adapted themselves to the new game — physically, technically and mentally — and are now ready to take on the world."
"The professional league has also brought in much needed money to the game," opines Fernandes. "Young hockey players can now look forward to a good, secure lifestyle." He believes that professional leagues like IPL, the Pro-Kabaddi League and others are good for sport and therefore, every effort should be made to make HIL economically viable and more attractive to spectators and sponsors alike.
Hockey pundits believe that FIH, which has always been envious of the skill and artistry displayed by players from the sub-continent, has introduced the Pro League to counter the ever-growing popularity of the Indian league. Indian officials too seem convinced that the Pro League is pro-Europe and meant to curb India's progress.
The FIH Pro League will have nine of the best teams in the world — amongst men and women — playing each other on a home-and-away basis, every weekend for six months. The top four teams in each section will be awarded Olympic berths.
HI has cited the inferior ranking of the women's team as a reason for withdrawing from the proposed league. India, it is said, is therefore banking upon qualifying for the Olympics through the Hockey World League. This defeatist approach on part of HI would perhaps rob India of an opportunity to be part of a world class league, in both men's and women's hockey. Moreover, it will deprive the women's team of improving by playing regularly against tougher opponents.
'Clash of egos' is also being mentioned in hockey circles as one of the reasons for HI's decision to keep out of the Pro League. Narinder Batra, former HI chief and now FIH President said that he regretted India's pulling out of the prestigious league. "We have replacement teams available. Our process of calling for applications was oversubscribed," he said, quickly dismissing India's decision to keep away as a minor aberration.
Batra said that the Pro League is a major milestone for the 'hockey revolution' that was planned under a 10-year strategy to make it a global game. Indians, for several decades, were the undisputed kings of world hockey. Today, because of the short-sightedness of the game's administrators, they shall only stand by and watch as a global hockey revolution takes place.
India's sports ministry would therefore do well to review the working and the strategy of HI. Hockey fans in the country aren't just interested in an Olympic gold medal. They also want India to play professionally, among the best teams in the world, and take their rightful place at the top of the heap. An entry through the back door to the Olympic Games, without fighting it out in the Pro League, isn't an idea that would appeal to young Indian minds!
India Inc., perhaps pushed by the sports ministry again, would do well to help the HIL prosper. A strong hockey league, backed by sponsors, television channels, Bollywood glamour and millions of supporters is just the tonic Indian hockey needs to find its way back to gold-medal winning ways.
Hockey in India is careening towards extinction. The "national game", like the national animal, is being 'poached' in order to massage egos. Cricket, and even kabaddi, have taken over what was once hockey's fiefdom. Therefore, the sports ministry, in collaboration with HI, needs to launch a 'Save Indian Hockey' project; somewhat similar to and with the same urgency as the 'Save the Tiger' project.
Shah Rukh Khan and Akshay Kumar could perhaps lend a hand, becoming brand ambassadors to give the game a boost!
The author is a sportswriter, caricaturist, former fast bowler and a mental toughness trainer.
Sports
Goalkeeper Savita will lead the side in the absence of Rani Rampal, who has been rested to recover from a hamstring injury.
Sports
Since regular skipper Rani Rampal is recovering from an injury in Bengaluru, Savita will lead the side in the tournament, which is scheduled to be held between January 21-28 at the Sultan Qaboos Sports Complex.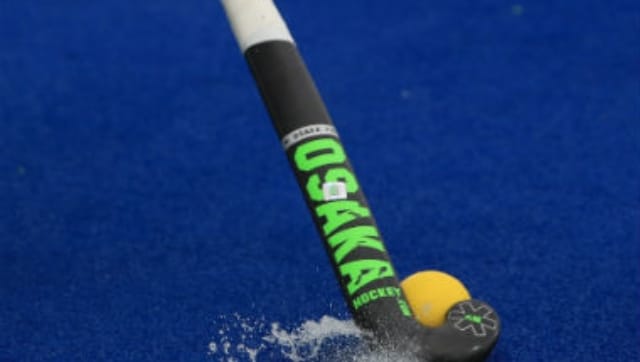 Sports
The move to cancel the FIH Indoor World Cup was made on the basis of the current health situation in Belgium amid the COVID-19 pandemic and after extensive consultations and recommendations from all competent authorities in the country.