Hockey India appoints Jude Felix as coach of junior team following successful European tour
Former captain Jude Felix Sebastian on Tuesday was appointed coach of the Indian junior men's hockey team.
New Delhi: Former captain Jude Felix Sebastian on Tuesday was appointed coach of the Indian junior men's hockey team.
Hockey India made the appointment following the team's successful Europe tour that featured nine players from last year's junior men's core group.
India's High Performance Director David John emphasised that the programmes initiated by Hockey India in the past five-six years are paying dividends with the juniors pushing for a spot in the senior team, increasing the talent pool in this new Olympic cycle.
The 33-member junior men's core group will train under Jude Felix as the boys prepare for defending the World Championship title.
"Jude Felix brings with him vast experience as former India captain as well as a highly reputed coach. Under him, we want to strengthen the junior core group," said John.
"With Hockey India's programmes structured to bring good results in the 2020 and 2024 Olympic Games, I would expect players from this junior core group to push the seniors for a spot in the team," he added.
As a player, Felix was a vital cog in the Indian team as a half-back. His composed attitude with a wide vision for hockey's development set him apart from his contemporaries.
Felix is an Arjuna Awardee (1995) and was the captain of the team from 1993 to 1995. He also led the team in the 1993 World Cup and in the Asian Games in 1994 at Hiroshima.
Felix has played more than 250 international matches and represented India in two Olympic Games in 1988 (Korea) and 1992 (Barcelona), two World Cups in 1990 (Pakistan) and 1994 (Sydney), two Asian Games in 1990 (Beijing) and 1994 (Hiroshima) and three Champions Trophy in 1985 (Australia), 1987 (Pakistan) and 1989 (Berlin).
He has worked as player cum coach with Racing Club in Paris (European league and French League) in 1997-2000. He also worked as the coach of Dutch U-18 national team in the Leo Van Der Kar in 1997.
His previous stint with the national team was in 2014 when he assisted chief coach for men's team Terry Walsh.
"I am excited to take up this new role. The junior core group was picked on the basis of their performance in the National Championships and this group will be further pruned down to a 18-member squad for the Sultan of Johor Cup, our first international tournament for this year," stated Felix.
Sports
Lilima, a key player for India in the midfield, made her Olympic debut in 2016 Rio Games when the women's team qualified for the quadrennial event after 36 years.
Sports
Given the fact that the growth of eSports as well as tech advancements, one would never expect problems such as the server crashing during a game between professionals, especially not when money is on the line for them. However, in the last few months, there have been two big tournaments that faced problems.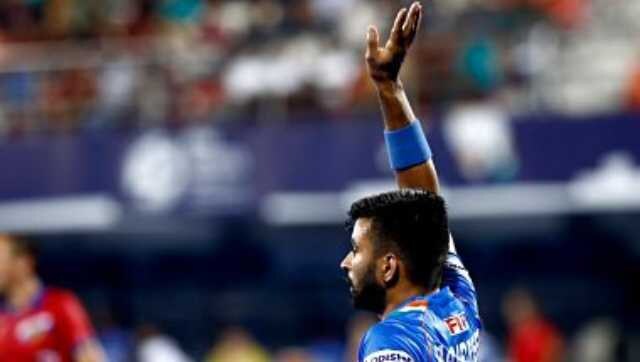 Sports
At the Olympics, it is all about winning those close games, said Raghunath, who is currently the vice-president of Karnataka Hockey Association.