Highlights Winter Olympics 2018, men's luge at Pyeongchang: India's Shiva Keshavan finishes 34th, David Gleirscher wins gold
As Shiva Keshavan prepares to finish his 20-year Winter Olympics career on a high at Pyeongchang, catch our live blog of the men's singles luge event.
Auto refresh feeds
Competing in his sixth and last Winter Olympics at Pyeongchang, Indian luger Shiva Keshavan was placed 34th after Saturday's two runs at the Olympic Sliding Center in South Korea.
Keshavan was 36th at the end of his first heat after a bad start to his run. However, he came back strongly and finished 31st in the second run, thereby bumping up his ranking to 34th overall out of 40  at the halfway mark of the men's singles luge event.
The third and fourth runs will be held on Sunday.
The 36-year-old's timing in the first run was 50.578 seconds while his second run was clocked at 48.690 seconds.
Keshavan had a sizeable contingent of Indians rooting for him at the Olympic Sliding Center on Saturday.
His sled bumped into both sides of the track at the start of his first run, which cost him valuable seconds — potentially the difference between finishing among the medals and finishing outside the top 25 in a sport which is timed to one thousandth of a second.
After the day's action ended Keshavan tweeted, "What a fantastic second heat. Timing of 48.710. The entire Indian camp is delighted. The picture itself speaks a thousand words.
"Some more moments from the race. Happiness all around. Let's keep cheering. 2 more heats to go tomorrow," he said in another tweet.
Meanwhile, Germany's Felix Loch was on top of the standings after the second run — maintaining a 0.188-second lead over David Gleirscher of Austria. Roman Repilov, an independent Olympic athlete from Russia, was in third position.
Before the second day's action begins, here's a handy primer for luge:
And here's our feature on Shiva Keshavan's 20-year journey at the Winter Olympics.
Find latest and upcoming tech gadgets online on Tech2 Gadgets. Get technology news, gadgets reviews & ratings. Popular gadgets including laptop, tablet and mobile specifications, features, prices, comparison.
India
Rhea Chakraborty Arrested LIVE Updates: Actor Rhea Chakraborty has been sent to judicial custody till 21 September, after her arrest in a drug case that came to light during investigation into circumstances leading to Sushant Singh Rajput's alleged suicide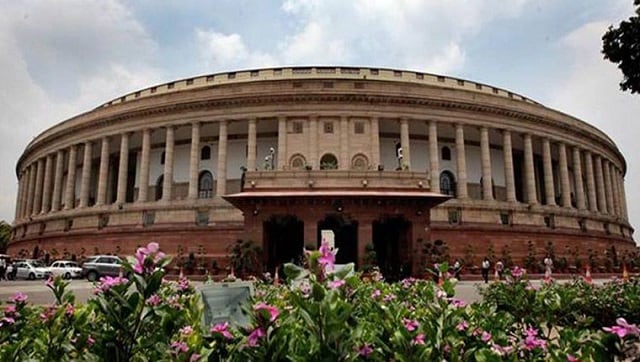 Politics
Parliament LIVE Updates: Health Minister Dr Harsh Vardhan says that under the leadership of the prime minister, citizens, religious organisations, health workers and others have been fighting against the pandemic for the past nine months and lists the measures taken by the Centre.
India
Parliament LIVE Updates: The Lok Sabha on Monday passed the Epidemic Diseases (Amendment) Bill, 2020 by voice vote after a detailed debate.