Highlights Ultimate Table Tennis (UTT) 2017, 1st semi-final: Falcons qualify for final
Catch all the live scores and updates of the first semi-final between Falcons TTC and DHFL Maharashtra United in Mumbai.
Auto refresh feeds
LIVE NEWS and UPDATES
Preview: The inaugural edition of Ultimate Table Tennis has reached the semi-finals, and in the first one on Friday, Falcons TTC face DHFL Maharashtra United at the NSCI stadium in Mumbai.
With some dominating performances, Falcons TTC topped the league table with 78 points, while Maharashtra United's march to the semi-finals was not as convincing as the other teams. After starting the tournament on a bright note by winning the first two Ties, the team in orange lost the next three.
Having already suffered defeat at the hands of Falcons TTC in the League Stage, United will have their task cut-out in tonight's semi-final.
Heading into the clash, the biggest worry for United is the form of the experienced Fu Yu, as the Portuguese paddler endured defeats in three of her last four Matches. Surprisingly, Yu tasted defeat at the hands of Sutirtha Mukherjee in the previous Tie against Falcons, and it's interesting to see her approach in tonight's encounter against the Indian paddler.
Harmeet Desai's form waned as the tournament progressed, while world number 8 Wong Chun Ting hasn't really set the stage on fire as far as his performances are concerned. There is no denying that Desai and Ting have to step up their game in tonight's encounter against the tough Falcons outfit in order to taste success.
Liu Jia got the better off Wu Yang in the previous battle between the two, and it remains to be seen if the Austrian paddler replicates her performance against one of the most dominant players in the tournament.
Meanwhile, Falcons TTC have been destructive in all departments and they surely have an upper-hand in tonight's semi-final against Maharashtra United.
Wu Yang remains a vital cog for the team, despite suffering two defeats in her previous three Matches. Sanil Shetty quelled the challenge of Joao Monteiro with some stunning counter attacks a couple of days ago, and it's interesting to see whether the Mumbai paddler will keep up his astonishing form tonight.
Falcons' skipper Par Gerell and Liam Pitchford's contribution in the league phase have been effective for the team and the duo hope to carry their good form tonight.
With inputs from UTT
First Cricket News
Follow live score and updates of the 2nd ODI between West Indies and Ireland in Jamaica
Politics
Uttarakhand, Goa and Punjab will go to polls in one phase on 14 February. Elections in Uttar Pradesh will be conducted in seven phases from 10 February to 7 March. Manipur will have two phased-polls in 27 February and 3 March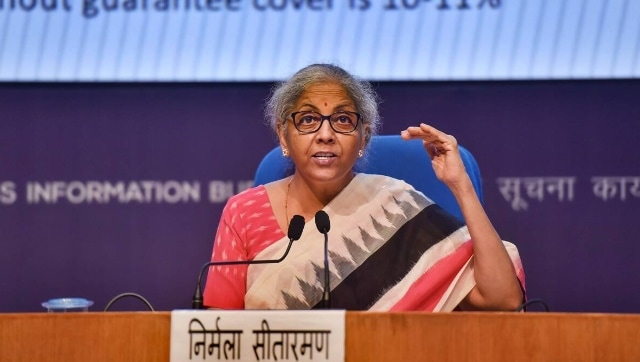 Business
Budget 2022: The Union Budget 2022-23 should ensure empathetic policy support for the lives and livelihoods facing unprecedented challenges