Hashflags and more: How to follow FIFA World Cup 2014 on Twitter
FIFA World Cup 2014 begins today and given that this is the age when social media rules Twitter has made sure that fans of the game (both the permanent and the temporary ones) can have fun on the site and talk about all things football as much as they want.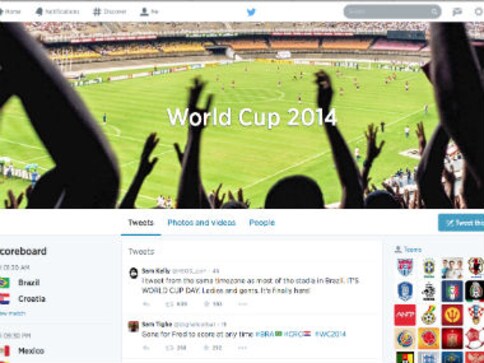 FIFA World Cup 2014 begins today and thanks to social media, it is on the biggest global platform yet. Tech and social media titans are all competing to ensure that the millions of football crazy users all have a reason to stay with them as the action unfolds.
Twitter like Facebook and Google, has pulled out all the stops and is trying its best to ensure that fans of the game (both the permanent and the temporary ones) can have fun on the site and talk about all things football as much as they want.
The site has even put out a social media guide for all users on going World Cup crazy on the site and has expressed confidence that as far as real-time updates for matches are concerned,  it will be 'the' online space for conversations, fights, tears and joy.
First time users who join Twitter around football fever time,can select which team they're supporting soon after they've chosen their username and password. Don't worry, older users do the same too, and thus make sure that the team they're supporting is all over their Twitter profile.
To choose a team you can click here. Once you choose a team, Twitter will give you the option of choosing custom profile and header photos. You can, of course, also upload your own. Then Twitter provides you with accounts to follow that are related to your team, from players to news organisations to the teams themselves. It's actually pretty neat and convenient and ensures that you don't have to go hunting for all accounts on the site.
There's also going to be a Timeline dedicated to World Cup updates. Users just have to type #WorldCup or #WorldCup2014 in search to view these updates. You can check out the World Cup timeline here.  From Photos to videos to tweets about matches, the Timeline will have all the latest discussions around individual matches and the tournament as a whole. It also has a list of the all the teams, the upcoming matches, and there's even a scoreboard.
Users can also view tweets related to the World Cup from people in their network. A match timeline shows Tweets about specific matches that are happening in real time to help you keep up with the latest goals, and more.
Twitter has also bought back Hashflags. These were first introduced in 2010, and now they are back for this year's World Cup. To get a Hashflag, just use a hashtag in front of the relevant three-letter country code, and that country's flag will appear after the text.
here's also a list of all the teams and players who are on Twitter. The list of full teams can be viewed here, while the list of players on Twitter can be viewed here.
Given that there are so many apps for the FIFA World Cup which will provide real-time updates, the competition is going to be intense for Twitter. Of course, the advantage that Twitter has is the fact that this often seen as the default platform to vent out quickly, both in good times and bad, so you might end up seeing a lot of fans crying or rejoicing after a big match.
Rival Facebook has ensured that once the World Cup starts users can share the specific match by selecting "watching" in the post option. If they are in the US, UK, India, Canada, or Australia, they can get to the special page by clicking World Cup, which will be a permanent fixture in the Trending section.
Facebook has also introduced something called The Ref, which it calls Facebook's 'official' official of the tournament.  The Ref's page will show "colourful commentary and updates" about matches. This could also be the space where a lot of memes, angry posts get shared on Facebook.
For a full list of more apps that are available for the FIFA World Cup click here. You can follow our entire FIFA coverage by going to our page here.
World
Journa.host bills itself as 'a reliable home for journalists,' and it has greater ambitions than just verifying journalists' identities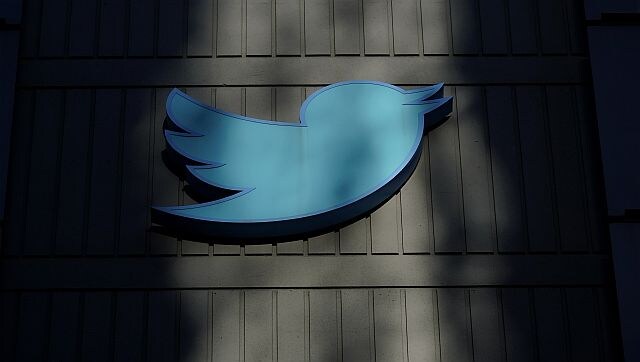 World
The issue is that Twitter depends on advertising for 90 per cent of its revenue. Advertisers, on the other hand, do not necessarily need Twitter and can turn to other social networks
World
For some Twitter celebrities, particularly those working in politics and crypto-finance, the potential demise of the platform under Elon Musk's erratic stewardship is a serious problem. But for many celebrities, it would not be such a great loss