Hanging in the balance: CAS to hold hearings in May for suspended Russian athletes
Lausanne, Switzerland: The Court of Arbitration for Sport will hold hearings next month in the doping cases of 12 Russian track and field athletes hoping to compete at the Olympics.
Verdicts are expected a few weeks later, CAS secretary general Matthieu Reeb told The Associated Press on Monday.
The highest court in sports took over the cases because Russia's track and field federation was suspended by the IAAF in November after allegations of state-sponsored doping made by a World Anti-Doping Agency panel.
The athletes need two legal victories to be eligible for the Rio de Janeiro Games in August: At their doping cases with CAS and by the IAAF reinstating its Russian member federation in time.
The cases include former world heptathlon champion Tatyana Chernova and five race walkers who tested positive for EPO on the same day last June at the national training center at Saransk.
In some cases, athletes have agreed to a fast-track single CAS hearing — which could be held in London, Lausanne or Moscow — without an appeal stage.
"That would be the best option to be ready for the decision on time before the (Olympic) selection date." Reeb said on the sidelines of the SportAccord conference.
Athletes sanctioned at a first hearing would be unlikely to have a full appeal heard before the Summer Games open on August 5. But they could seek an interim ruling which could freeze any ban and allow them to compete, Reeb said.
The IAAF has said it expects to decide on Russia's status by early June.
Russian sports minister Vitaly Mutko and IAAF President Sebastian Coe both attended the conference Monday but did not meet.
"This is the person I would like to meet," Mutko told reporters before leaving to return to Moscow, where he will host FIFA President Gianni Infantino on Tuesday.
Coe declined to speak with reporters when he left a meeting of Summer Games sports federations.
Mutko did get a meeting he requested with World Anti-Doping Agency leaders. WADA has stripped official working status from the Russian anti-doping agency and accredited testing laboratory in Moscow.
"We are fulfilling the WADA recommendations," Mutko said through a translator, citing a positive meeting.
Find latest and upcoming tech gadgets online on Tech2 Gadgets. Get technology news, gadgets reviews & ratings. Popular gadgets including laptop, tablet and mobile specifications, features, prices, comparison.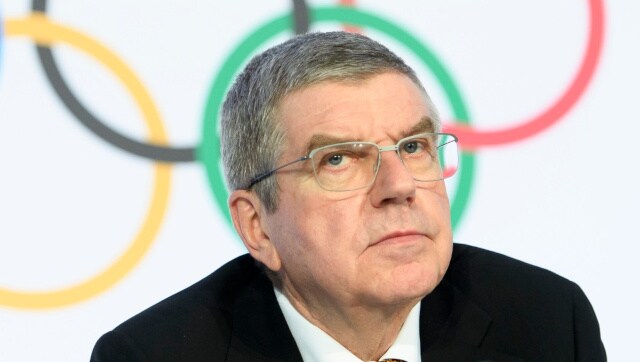 Sports
The 2020 Games were postponed in a historic decision earlier this year because of the coronavirus pandemic, and they are now set to open on 23 July, 2021.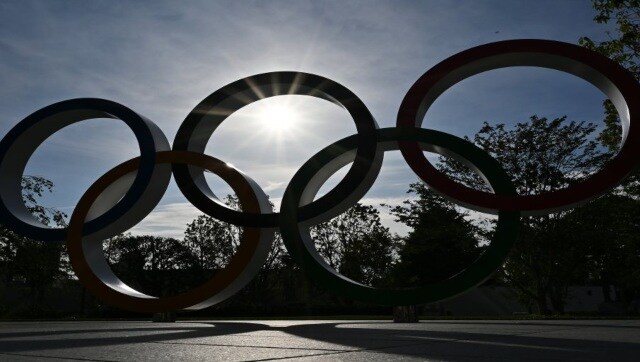 Sports
Japan's borders are still largely closed to foreign visitors and a vaccine is months or even years away, feeding speculation about whether the Games are feasible at all.
Sports
Two young athletes, Tenayah Logan and Tamsin Colley, symbolically carried Olympic torches to the foot of the cauldron which is now mounted high off the ground in a park named after Cathy Freeman.