Greco-Roman wrestler Vijay wins bronze medal in 55kg category at Junior World Championships, two Indians in finals
India's Vijay bagged the bronze medal in the 55kg Greco-Roman category after defeating Cihat Ahmet Liman of Turkey 16-8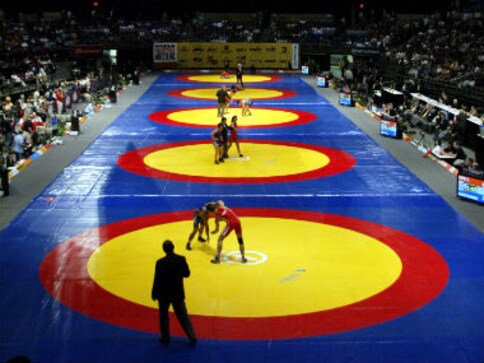 New Delhi: Indian wrestler Vijay bagged the bronze medal in the 55kg Greco-Roman category after defeating Cihat Ahmet Liman of Turkey 16-8 in the Junior World Championships in Trnava, Slovakia, on Tuesday.
It was a victory by fall. He beat Kim Doohoon of Korea 3-1 in the quarterfinal but lost to Armenia's Tigran Minasyan 10-0 in the semi-final.
In the 60kg greco-roman style, another Indian wrestler, whose name is also Vijay, reached the final with a win over Ali Reza Ayat Ollah Nejati of Iran. He will take on Turkey's Kerem Kamal in the gold medal match.
Asian champion Sajan Bhanwal also advanced into the finals of 77kg greco-roman with a 4-1 win over Dmytro Gardubei of Ukraine.
First Cricket News
Singh's arrest occurred after an activist in Hansi filed a complaint regarding a casteist slur used by the cricketer during an Instagram live event with Rohit Sharma earlier this year.
First Cricket News
Chappell said T20 has an edge over the traditional format because of the short duration of time needed for the completion of a game.
Sports
The first complete edition of the women's version of cycling's iconic race starts on the day the 109th edition of the men's Tour ends.