Golden State Warriors' Kevin Durant advises young Indian hoopsters to be patient to make it big in basketball
Kevin Durant said that it will take some time for basketball to take over in the country and advised youngsters to have patience in order to make it big
Greater Noida: Star NBA player Kevin Durant is delighted to see the growing popularity of basketball in India but said the country needs to adopt a patient approach in order to produce world class hoopsters.
Golden State Warriors forward Durant, the 2017 NBA Finals Most Valuable Player, is on a three-day tour to India, his visit further fortifying the growing popularity of basketball here.
"I haven't played cricket before but I know how deep the sport is in the culture (of India). It will take some time for basketball to take over. But we had to start somewhere and this is a great start. We want to keep growing the game and see more and more kids start playing (basketball)," Durant said while talking to reporters on the sidelines of basketball clinic held on Friday.
Durant is confident that an Indian will make it big in the sport in future. Only two Indians – Palpreet Brar and Satnam Singh Bhamara – found out a place in NBA's Development League earlier.
"No doubt. It's on us NBA players to spur new basketball players, the players that haven't really enjoyed the game before. It's on us and you guys (media) to show them what the game is all about.
"I think the buzz around basketball here is just growing. Just be patient and we will see more," Durant said.
"Promotion of the game will go a long way because people are so passionate about the game here. It's a great market and great place to be in," he added.
Durant, who will visit the iconic Taj Mahal in Agra on Saturday, is overwhelmed with the love and respect he's getting from the people of this country.
"It's been great so far. It's been overwhelming to be honest. So much love is definitely appreciated by me.
"Coming here is a major move and I believed that it would happen in some point in my career," Durant added.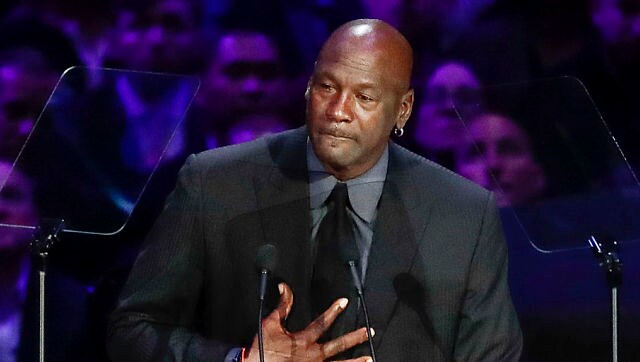 Sports
The ceremony for the Class of 2020 will take place on 15 May at Mohegan Sun Arena in Montville, Connecticut. The ceremony was postponed last year due to the pandemic.
Sports
The Lakers entered the game missing their two best players, LeBron James and Anthony Davis, but they overcame that with energetic play, strong perimeter shooting and a lockdown defence.
Sports
Raptors forward OG Anunoby and Lakers big man Montrezl Harrell were both fined in connection with the incident in the first quarter of the Lakers' 110-101 victory on Tuesday over the Raptors at Toronto's pandemic home base in Tampa, Florida.