'Bones will break': Sachin Tendulkar on preparing for pain, staying fit and the art of running
So doesn't Sachin feel pain? We have all seen him get hit by the fastest of bowlers. What made him retain that composure and be ready for the next delivery?
When we talk about Sachin Tendulkar, the numbers that straightaway come to mind are his 34,357 international runs, 100 centuries, 62 Man-of-the-Match awards, 15 Man-of-the-Series awards, and many, many more. But the one that really stands out is: 24, the number of years he played international cricket. When you think about it, it really boggles the mind — 24 years just in international cricket!
What incredible fitness it must require to continue playing at the top level for so long! How did he ensure he remained fit enough to shoulder the expectations of the entire nation for 24 years? On Thursday, the Master gave a little glimpse into the grind that went behind keeping his body in shape. At an event in Mumbai, where he was named the face of IDBI Federal Life Insurance Marathons, Sachin spoke freely about the planning that went into staying fit, the art of running between the wickets and getting used to pain in order to prepare oneself for a life of toil.
The host started off asking Sachin why he chose to be the face of marathons, considering he was synonymous with cricket. Sachin quickly responded with typical humour, "I had to run to score all those runs," as the entire room burst into laughter. "In between I had to hit boundaries to find shortcuts," he said to huge applause.
At 42, Sachin still looks one of the fittest sportsmen around. He explained how health was the most important thing in sport and how it's being neglected by the present generation. "Sport teaches you healthy competition, a healthy competition always brings out the best desired result," Sachin said. "Today there are guys who only like to exercise their thumbs, by playing video games. They score X number of runs, hit 10 sixes of 10 balls while playing a game. But in real life it's a different story."
"We all know the kind of lifestyles people in our country are used to. There are some alarming issues, which need to be addressed. I think that if you lead a healthy life, the results are better, more consistent and you will be able to achieve your targets. Be it a doctor, lawyer, an engineer or a sportsperson. We all can be fit and healthy. I remember my grandmother telling me, 'health is your real wealth so look after it'," he added.
Fitness is not just about looking fit, he said, you have to be fit from inside — physically and mentally. Elaborating more about the day-to-day fitness routine he followed right from his school days, Sachin said, "Fitness is about what the body is actually able to do. When I was 12-years-old, I had started playing cricket at Shivaji Park. My coach would start my practice session in the morning, around 7.15 am. I would practice till 9.30 in the nets and then have a break of 30 minutes. A match would go on from 10 am till 4.30 pm. Then,  another half-hour break. And then again from 5 pm till dark. That's when my coach would keep a one rupee coin on my stump and I was told to save my wicket. And finally, if I was able to do that, I was asked to do a couple of laps of the ground with my cricket gear on."
There were times, he recalled, when he would ask coach Ramakanth Achrekar if he could remove his pads and set his bat aside while running the laps. "But he said I could do that only if I felt confident about playing cricket and scoring runs without a bat or pads. As that wasn't possible, I was asked to run two laps with my full cricket gear. This, I now realise, ensured my foundation was becoming more and more solid. After that, there were a number of marathon innings I played, at school level as well," he said.
One of those marathon innings was the unbeaten 326 he scored in the Harris Shield inter-school cricket tournament, sharing a world-record 664-run partnership with Vinod Kambli. "After that innings, I bowled a little bit and hopped across the maidan to play another match as there were two matches going on simultaneously. So I went there and scored 178 not out, followed by another triple hundred," he recalled. "In all of this, my coach was instrumental in as he made me realise that fitness will be a key factor. He made things enjoyable for me. I never once asked why am I doing this. At the end of the day, my coach had to literally interrupt a net session and say, 'That's it, it's too dark, you'll get hurt'. And that's how he would stop our session."
He revealed that he didn't like running after a long day playing cricket. "But that is how I became strong. It's not just about being physically fit. Once you learn to stretch the limits, it will make you mentally strong as well. There have been times when I felt tired while playing international games. It was the mental strength and training acquired from an young age which I used to push myself. It's just like a motorcar — even after the car goes into reserve, you can do lot of kilometres, and that is also what the body is like," he added.
So doesn't Sachin feel pain? We have all seen him get hit by the fastest of bowlers. What made him retain that composure and be ready for the next delivery? "Believe me, season ball hurts!" Sachin said, with a hearty laugh. "The first thing is you don't show the opposition your weakness. Even if you are feeling pain, don't make the bowler believe they have the upper hand."
One famous incident that comes instantly to mind is from Sachin's Test debut, when he was hit by a brutal bouncer bowled by Waqar Younis. He was bleeding profusely, but responded with just two words: "Main Khelega." It was to happen several times over his career. He would take a blow, but accept it, look at the pitch, tap the spot once to see where it pitched and how it behaved, and get ready for the next ball.
"I remember as a kid, I used to train differently. I used to throw season ball up in the air and take it on my chest and get my body used to that pain. So when you get hit then it shouldn't come as a shock to you. It's like being a boxer, you want to box but you never want to be punched. It will never happen that way. If you decide to play cricket and you play with season ball, you are going to break bones here and there. And I keep telling my son as well, you decided to play, no body is forcing you. You prepare yourself mentally and you start performing differently, you will get fearless," Sachin said.
Once, he said, he had been playing with a broken rib without even realising it, "On one tour, I got injured and I came back, just to do my scans and to find out the hotspot in the body. And the doctor came and told me, you've got a broken rib. Whereas I had gone for some other scan. In that I realised that for the last three months, I had been playing with a broken rib. Just it was painful, I couldn't sleep on my tummy." he said. "But I am no exception, all sportspersons go through this. We all go through pain, sometimes physical, sometimes mental. This only makes us tougher and a better human being."
Another incredible aspect of his game has always been his running between the wickets. "For me, it (running) was not about long distances, it was more about acceleration over 30 metres, to be able to accelerate laterally, then stop and change direction. In cricket, you are never running 100 metres in a straight line, you are basically running 30-40 metres and have to cover that distance as quickly as possible. You also need to recover very quickly to play the next ball, so I focussed on this," Sachin said. "I would do a lot of sprints, because I knew that if I was to go out and play in tough conditions, I had to train accordingly."
Sachin said he continued making life tougher for himself at every training session. "There were occasions when I used to go to Bandra Kurla Complex, in the new academies, shut all the doors, switch off the air conditioners, make my life miserable and run. Everyone would wonder why have you put off the AC's? And I said, I don't want to train in comfort zone. I want to be out of that. I will struggle I know but that's what I want to do so when I go out in the middle, I am comfortable. I found ways of training, not just physical training, but I also remember, when we did not have indoor nets facility, we would practice outdoors, while it was pouring, in the mud where water would splash on your face through the helmet. It was fun. There were no facilities but I found ways to stay in touch. These are the challenges that teach you more about the sport and the things that take place around it," he said.
Hearing Sachin Tendulkar speak about cricket is always an education, especially when he did so with great detailing and interesting anecdotes that give you an insight into his fabulous cricketing brain.
First Cricket News
Tim Paine said Australian players were "fully supportive" of Cricket Australia's stance and said there could also be consequences for the World Cup.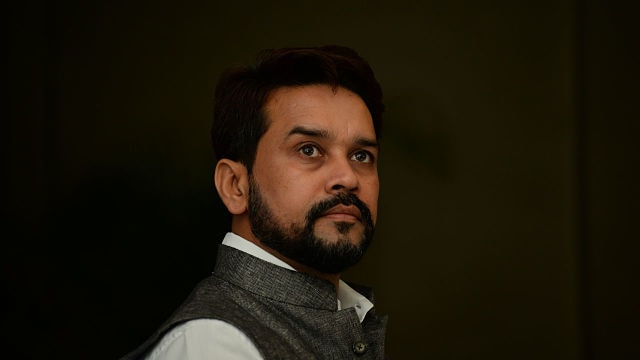 Sports
The interaction comes after the country's success at the Olympics and Paralympics in Tokyo.
Sports
Japan has seen the number of infections decline following a record spike last month, which prompted the government to expand and extended virus restrictions, despite the national vaccination programme ramping up.