German Football Association deny Mesut Ozil's claim of racism; ask 2014 World cup winner to explain picture with Turkish president
The German Football Association (DFB) have denied Mesut Ozil's claim of racism, stating that the organisation works against racial discrimination every day.
The German Football Association (DFB) on Monday rejected claims of racism against their president Reinhard Grindel made by Mesut Ozil in his announcement that he has retired from international football.
"We reject the notion that the DFB is associated with racism," read a statement, which added that "the DFB stands for diversity, from the representatives at the top to the boundless, day-to-day dedication of people at the base."
On Sunday, Ozil announced his retirement from international duty in a statement, which accused Grindel of racism, when he broke his silence over his controversial meeting with Turkish President Recep Tayyip Erdogan in May. "In the eyes of Grindel and his supporters, I am German when we win, but I am an immigrant when we lose," wrote Ozil, a 2014 World Cup winner, who accused Grindel of failing to side with him against his critics.
The DFB said they regretted Ozil's decision to quit international football, but firmly rejected his accusations against Grindel. "The DFB is very grateful to Mesut Ozil for his outstanding performance in the jersey of the German national teams," continued the statement.
"It is regrettable that Mesut Ozil felt that he had not been sufficiently protected as a target of racist slogans. But it was important that Mesut Ozil, like Ilkay Gundogan before him, gives answers to the photo (with Erdogan). In the DFB, we win and lose together, as a team," the statement said, adding, "the DFB would have been happy if Mesut Ozil had wanted to remain part of the team on this shared basis. He decided otherwise."
Find latest and upcoming tech gadgets online on Tech2 Gadgets. Get technology news, gadgets reviews & ratings. Popular gadgets including laptop, tablet and mobile specifications, features, prices, comparison.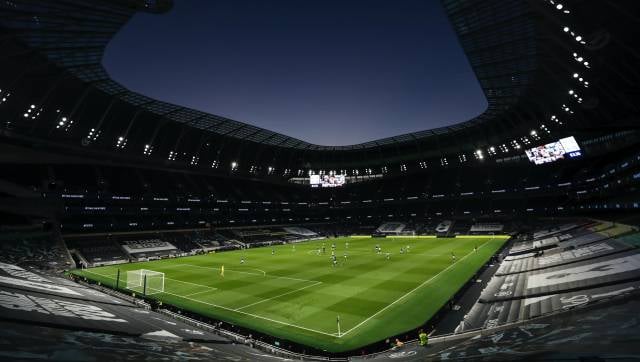 Sports
A package of loans and grants was offered to clubs in tiers three and four, which are struggling without matchday income due to coronavirus.
Sports
The Czech football association said police raided its headquarters in Prague on Friday, and that it was cooperating with investigators.
Sports
Chancellor Angela Merkel and governors of the country's 16 states passed new restrictions against the virus on Wednesday.