From Virender Sehwag to Mahela Jayawardene, here's how everyone reacted to Ireland, Afghanistan getting Test status
After Ireland and Afghanistan were granted Test status on Thursday by the ICC after a long wait, here's how the fraternity reacted on Twitter:
In a landmark decision that would help the game of cricket to grow, Ireland and Afghanistan were awarded Test status by the International Cricket Council, thereby ending the long wait for the two countries, who have dominated the matches held between Associate nations for the better part of last few years. Expectedly, the announcement was celebrated across the world, with many taking to Twitter to express their joy.
This is how players from Ireland and Afghanistan reacted to the news on Twitter:
— Gary Wilson (@gwilson14) June 22, 2017
Amazing day. A very good win for the @DurhamCricket boys and @Irelandcricket getting test status #WeLoveIt — Stuart Poynter (@spoynter_90) June 22, 2017
Full membership # congratulations to our all entire nation historical day and proud moment for Afghanistan pic.twitter.com/RyGTBtxDDp

— Mirwais Ashraf (@MirwaisAshraf16) June 22, 2017
Shout out to all my ex ireland team mates who helped get Test Status achieved along with my current ones. So many people have done so much — Niall John O Brien (@niallnobiobrien) June 22, 2017
Thanks ALLAH finally got ICC full membership Hard work of Senior players and Great job done @Atif_Mashal @ShafiqStanikzai and@ACBOfficials pic.twitter.com/uXNoaTt0un

— Rashid Khan (@rashidkhan_19) June 22, 2017
Great news congrats to everyone involved @Irelandcricket been a long winding road but we are there. #fullmember #teststatus https://t.co/D0Or1XNTir — Andrew Poynter (@AndrewPoynter25) June 22, 2017
cricket in Ireland and around the World! A big congrats to Afghanistan also! A landmark day for two proud nations!

— Kevin O'Brien (@KevinOBrien113) June 22, 2017
Finally our hard work pays off and the dream of @ICC Full-Membership comes true. Can't control my sentiments . الحمدلله — Mohammad Nabi (@MohammadNabi007) June 22, 2017
Had to pull the car over. Can't see through the tears. Today the dream has come true. Congrats to everyone involved with @Irelandcricket.

— Kyle McCallan (@KMcOffie) June 22, 2017
Even cricketers from other nations, both current and former, welcomed the two nations into their fold.
Heartiest congratulations to Ireland and Afghanistan on test status. Really happy for both the countries. — Virender Sehwag (@virendersehwag) June 22, 2017
Congratulations Ireland 🇮🇪 and Afghanistan 🇦🇫 for getting official test status. Two deserving countries. 👍

— Mahela Jayawardena (@MahelaJay) June 22, 2017
Congrats Afghanistan and Ireland on the Full Member Status...now, the onus is on the older members to strengthen them by hosting them often! — Aakash Chopra (@cricketaakash) June 22, 2017
Congratulations to @Irelandcricket and @ACBofficials on becoming Full Members of the @ICC - the first new Full members since 1926! #ICC

— Alan Wilkins (@alanwilkins22) June 22, 2017
Congrats @Irelandcricket and @ACBofficials .Definitely deserve this appointment, continue to grow the sport as you have been doing #Welcome — Carlos Brathwaite (@TridentSportsX) June 22, 2017
So pleased for @edjoyce24 @gwilson14 and all at @Irelandcricket for gaining Test status. All worked so hard for it. Congratulations 🇮🇪☘️

— Luke Wright (@lukewright204) June 22, 2017
Congrats to Afghanistan and Ireland ! ICC Full Members ! — David 'Bumble' Lloyd (@BumbleCricket) June 22, 2017
First Cricket News
Mushfiqur helped Bangladesh win their first ODI series against Sri Lanka by scoring 125 in the second game while Bryce is the first player from Scotland, male or female, to make it to the top 10 of the batting or bowling lists.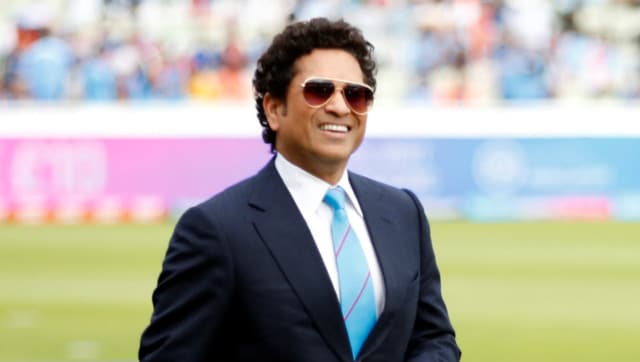 First Cricket News
The much-awaited ICC World Test Championship Final against India begins from 18 June at Rose Bowl, Southampton.
First Cricket News
However, the standings in the WTC points table will be decided on the basis of percentage of points, as was the case in the 2019-21 cycle.