From hunter to hunted: Saina Nehwal's big predicament
In short, things seem to be getting more difficult. more complicated… more confusing and perhaps even more mundane.
In 2006, Saina Nehwal was a 16-year-old promising player on the rise. Some even described her as 'chubby' but she was fearless and brash with talent to match. She was new to the circuit and eager to prove herself in the manner of teenage geniuses.
Just before her Senior National final against me, in the pre-match press conference, she vowed to avenge her defeat in the last National final at Jamshedpur and said: "I have my strategy for Aparna. I have worked out her game and can beat her."
Now, it wasn't entirely an empty boast. Saina had beaten me in October 2005 in the final of the Asian Satelite event in New Delhi. It was her first win over me and in many ways, it felt like an invisible wall had fallen. Clearly, she was feeling good about her game.
I, on the other hand, wasn't.
An undiagnosed wrist injury, the severity of which was kept under wraps, added to the pressure of playing and of course, the win would have meant that I would equal the legendary Prakash Padukone's record of 9 consecutive national singles titles. It was all was weighing me down.
After representing India for over 14 years, things had changed.
At this stage, for me, the adulation I had enjoyed right through my career seemed to be waning. The wins seemed to be less exciting; the opponents seem to be getting better and bolder. And the juniors were catching-up faster than expected. The decision making became tentative and errors of demeanour started creeping in. While I always believed excuses were for cowards, they were becoming a temptation I was struggling to resist.
Eight years later, I suspect Saina might be feeling this way. After having maintained her form for all these years and achieving accolades that make her one of the greats of Indian sport, now things seem different.
Having experienced something similar during my career, let me try and relive those sentiments through this article.
Earlier on in my playing career, the preparation period before a tournament was filled with eagerness and impatience. I couldn't wait for the tournament to begin, to get on court and slam or outwit my opponent. The wins spurred me on and losses even more so. Basically, I thrived on playing tournaments. Tournaments were happy hunting grounds.
After many years of experiencing a reasonable amount of success, tournaments began to cause anxiety. The wins and losses both brought about their own share of pressures. Instead of motivating me, the expectations now frightened me. I had to make a conscious effort to recover physically and mentally post practice sessions and matches. The tournament week appeared longer than it actually was. I turned into a recluse. I wanted to hide. The hunting was over, now I felt hunted.
I turned pessimistic. The mind magnified mostly the negativities and saw problems even where there were none.
In short, things seem to be getting more difficult. more complicated… more confusing and perhaps even more mundane.
I feel a lot of top athletes might be able to identify with this phase in their careers. After years of their time in the sun, the magic gets neutralised.
I feel this is one of the most stressful periods in a sportspersons career. They are expected to sustain their winning performances and poise when the turmoil within is gnawing away at their self-belief bit by bit. They have to don a brave face at interviews where for the public and their fans, they are "in good form and well prepared for the tournament."
Considering the way I was feeling, I spent an extensive amount of time on mental preparation and conditioning prior to those National Championships.
Here are the top-5 things I feel I got right.
Being realistic - This was hard to do. My body had aged and survived a lot of wear and tear. It wasn't responding to the commands of my mind as readily. I was a war veteran with a glorious past. My reputation was not going to win me this title nor intimidate this confident youngster. I had to accept the truth even though it wasn't flattering. This was my best shot at devising the perfect winning strategy.
Be smart - Solutions were not going to come easily. And some solutions like training an additional couple of sessions or playing certain risky strokes were void and not implementable by my injured body. Therefore under the limitations I had, I had to do things right the first time itself. I couldn't afford to take risks and had no horsepower to waste.
Lay low - Conserving my energy was key. For this I felt I needed to concentrate only on the game and give external things such as PR a skip. (after all sometimes in this mood one may end up saying uncharacteristic things that could cause a dent to your reputation / regret later) I had to lay low and disengage from any verbal or physical extras that could distract me from my primary goal of winning the 9th title.
Stick to the basics - They may not win you matches but they set you up pretty well to do so. In this uncertain frame of mind, they are the easiest to execute as they are simple with no frills attached. Hence there is less room for error and a lesser degree of risk involved. The golden rule - when in doubt, fall back on the basics.
Resist the temptation to escape and find empathizers - When you struggling, 'well wishers' will emerge from the wings. They will empathize with you and provide you with a mental escape you are seeking. They will tell you what you want to hear rather than what you ought to hear. Their ideas might seems attractive and easy - a quick fix to all your problems. But resist going with this flow. Don't look for the easy way out. Power through the discomfort.
The whispers at the outset of those National Championships were of seeing a new National champion in the Womens singles event.
I'm glad I proved them wrong.
For Saina – who is still just 24 – this phase has come earlier than expected. And it is vital that she finds her own solution and does not take the easy way out.
Explainers
Austra Hind 22 comes amid India's lingering border stand-off with China in Ladakh and tensions between Canberra and its fifth largest trading partner Beijing on the rise. As Australia and India continue to deepen economic bonds, experts call it a 'watershed moment' for the two countries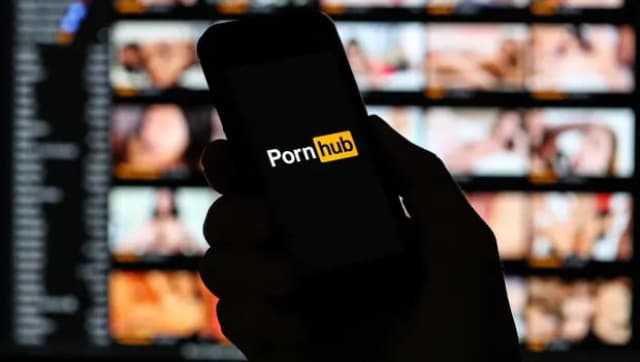 Explainers
News of a 10-year-old being raped and murdered, allegedly by a porn-addicted teenager, has raised the old demand of banning X-rated content online. But studies show countries which loosened porn restrictions witnessed a decrease in sex crimes and experts say porn may act a 'safety valve' for men
Explainers
A joint advisory from Air India and AI Express said the UAE has issued new guidelines barring entry of passengers with a single name on their passports. Those identified as inadmissible will be deported to their country of origin