From goalkeeper to goal poacher: Harry Kane's rise to England's attack spearhead
As the young Harry Kane dominated the penalty area with a dazzling display, the future spearhead of England's attack presented his coach with a welcome thought -- 'fantastic I've got a goalkeeper'.
London, United Kingdom: As the young Harry Kane dominated the penalty area with a dazzling display, the future spearhead of England's attack presented his coach with a welcome thought -- 'fantastic I've got a goalkeeper'.
Hot on the heels of another brilliant season with Tottenham Hotspur, Kane heads to Euro 2016 established as one of the Premier League's most feared forwards and a key figure for his country.
But the 22-year-old, who has scored 59 goals for Tottenham over the last two years, appeared set for great things in a completely different position when he took one of the first significant steps at Ridgeway Rovers, the junior club that helped David Beckham on the road to stardom.
Kane was born close to Ridgeway's base in Chingford, a modest commuter town located just beyond the urban sprawl of east London.
So when Kane and his parents saw an advert taken out by Ridgeway in a local paper, he immediately set off to emulate Manchester United and England legend Beckham.
But as Dave Bricknell, who was then Ridgeway's chairman and coach, recalls, it was not as a striker that Kane first caught his eye.
"We had a trial when he was six or seven," Bricknell told AFP. "We were doing a shooting exercise and I said does anyone play in goal and he put his hand up.
"I didn't know him so I said ok. He was making some unbelievable saves, to the right, to the left, punching the ball over the top, everything.
"I thought 'fantastic I've got a goalkeeper', because little kids never want to go in goal.
"Then one of the parents came up to me and went 'he's not a goalkeeper, he plays outfield'. So he went outfield and he was scoring for fun."
Rough diamond
Undeterred by dusty changing rooms that had not had a coat of paint since 1991 and pitches that often flooded due to lack of drainage, Kane emerged as a rough diamond amid the muck.
And once Bricknell, who now works as a scout for Tottenham, got a prolonged glimpse of Kane in his preferred position, it became clear he had a unique talent on his hands.
"You could tell straightaway even though he was young. He could strike a ball really well," Bricknell said.
"I've been doing it for over 20 years and there's probably only a couple that stood out like that."
Kane was spotted by Arsenal scouts playing for Ridgeway when he was nine.
But he was allowed to leave Arsenal's youth academy because he was deemed too small, a mistake that Tottenham profited when they signed Kane aged 11 after he scored against them while playing for Watford in a trial match.
"We had him for two seasons. He scored lots of goals for us," Bricknell said.
"Arsenal picked him up very early. His mobility was why he struggled there apparently.
"But how can you tell that about a young kid? If you give them two years they can work on it."
Ridgeway can also lay claim to a guiding hand in the formative years of Newcastle's Andros Townsend, Crystal Palace's Dwight Gayle and Nico Yennaris, who played for Arsenal before joining Brentford.
But Kane has joined Beckham as their most distinguished alumni and although Bricknell takes pride in the part he played, he attributes his meteoric rise to a remarkably resilient personality and the support of his family.
"He has done so well. He must be so strong mentality. That's the thing you've got to have to go from the youth team onto a training ground with all these established internationals that two years ago you were probably watching in awe, going 'look there's Gareth Bale'," Bricknell said.
"You have to say, 'you know what, I'm on the same pitch as you and I've got to prove I'm better than you'.
"He's improved his speed, fitness, everything, and the other thing he had, he has a fantastic family around him. His mum and dad supported him fully."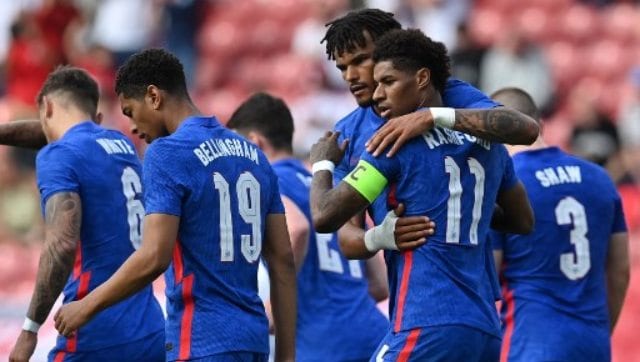 Sports
England, Scotland and Wales — the British sides taking part in Euro 2020, could potentially reach the quarter-final held in Munich on 2 July.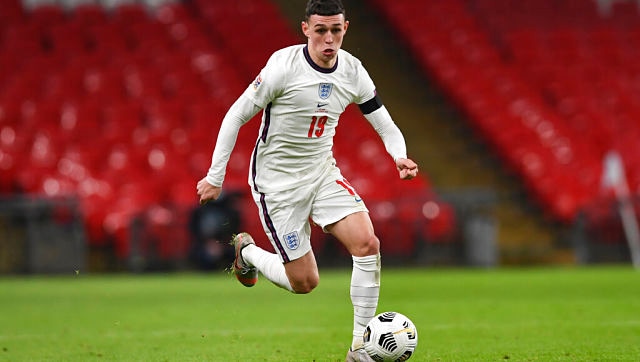 Sports
Foden is aiming to channel the magic of Paul Gascoigne at Euro 96 in the Euro 2020 campaign — and has started by dyeing his hair to match the former England midfielder
Sports
Southgate's side were booed by a section of the crowd at Middlesbrough's Riverside Stadium when they made the gesture before friendlies against Austria and Romania last week, though the jeers were drowned out by applause.