French Open sans Fedal: What life after Roger Federer, Rafael Nadal looks like
French Open 2016 seemed like a teaser of what tennis could be without Fedal.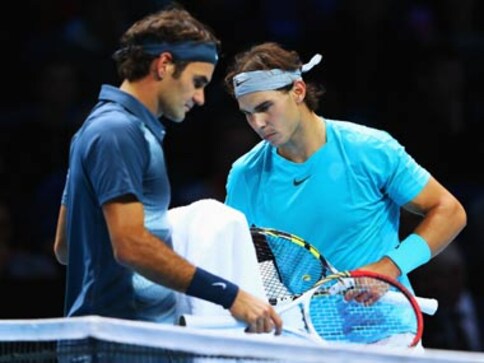 The French Open Men's Singles finals will feature Novak Djokovic, who is playing his fourth final here, and first-time finalist Andy Murray.
While the players — the top two in the world — may not come as surprise, their meager Roland Garros final appearances will. Djokovic won his first Grand Slam back in 2008 in Melbourne, the same year Murray played his first final. It's been nine years, studded with 13 titles, yet they haven't claimed the title on clay. In fact, the winner will set a record for most years played, 12, without winning the title.
Yet, there will be more to this French Open than a first-time champion. It will also be the first Grand Slam when neither had to battle Roger Federer or Rafael Nadal. A semi-final without the Big Four saw Djokovic beat 13th seed, 22-year-old Dominic Theim and Murray overpower defending champion Stan Wawrinka. Both were good matches, no tie-breaks or tantrums, as the World No 1 cruised in straight sets, including a bread-stick, and Murray dropping just one set. But the semis lacked something - maybe excitement, maybe unpredictability, maybe the X-Factor.
For me, it was the absence of two of the greatest tennis players of our generation. Simply put, French Open 2016 seemed like a teaser of what tennis could be without Fedal.
A lot has been written about Federer missing out on a Grand Slam for the first time in 17 years. The 17–time champ pulled out of French Open with a persistent back injury, breaking a 65-straight-Slam streak. And while he promised to return, with a cheeky GIF to boot, it is unlikely that he will add to his tally of a single French Open trophy won back in 2009. Whether he will be able to add to his overall tally is another question all together.
On the other hand, Nadal, the favourite and most illustrious son of terre battue, might still have been able to pull off 'la decima' by winning RG 16. But his tournament was unceremoniously cut short after his 200th Grand Slam win due to a debilitating tendon injury in his left wrist. Never to be discounted on clay, Nadal may still be able to stage a return, as an earlier Firstpost article pointed out, resurgence is his best trick.
However, with both Federer and Nadal out, this year's French Open lost out on a large part of what made Grand Slams a spectacle for more than a decade.
While the tennis court may slide into the next era, when Roland Garros has a new champ on Sunday, it will be the tennis stands that will take time to move on. Over the last decade or so, we saw some of the best tennis — and players in Federer and Nadal — as they dominated the sport, especially from 2005 to 2010. While the then new generation staked strong claim about five years back, when Federer failed to win a Slam in 2011 and Djokovic announced his arrival into the Pantheon with a phenomenal 70-6 record at the same time, the Fedal were still in contention. In fact, they were in contention even in the last Slam they played, and their rankings are proof that they are still at the top of their game, if not the best in the game.
Without Federer and Nadal, tennis will be bereft not only of their game but what they brought to the game. If Federer is grace, Nadal is grit; if Nadal is power, Federer is proficiency. This is not to say Djokovic, Murray and co are deficient — the Serb is gumption, in spades, the Scot is a go-getter with results to show — but neither of them have the magnetism of the Swiss or the Spaniard, and are a notch lower on consistency and versatility as well.
Consider this — since 2007 Djokovic has played 20 Slam finals, counting the French Open, with four at on clay and grass each and 11 titles. Murray has played 10 since 2008, with two titles. Wawrinka, who completes the top five, is even more erratic with only two finals, but with two titles to show for it. Federer has 27, 17 of which were won, Nadal 20, with 14 titles.
However, it is also true that in sport, eras come and go — there was another record-breaker after Bjorn Borg, someone captured more Slams than Pete Sampras and Andre Agassi lost his last Slam final to a younger player. So will the era of Federer and Nadal pass us. We have already seen several rising stars – Theim, who made it to the semis; Marin Cilic, another erratic player with a Grand Slam title; Kei Nishikori who was the runner up to Cilic in 2014 at Flushing Meadows; and while it seems unlikely right now, the likes of Milos Roanic, Nick Kyrgios also have the talent, and with a little temperament, could just about make it to the top.
But the 'Fedal' aura will endure. Because it belonged to not, but two of the greatest exponents of the sport. While their rivalry is stuff of legend, their combined record is a monolith in itself. In the last 13 years, between 2003 to 2015, Federer and Nadal won 31 off the 52 Grand Slams. To put in in precise perspective, during their purple patch from 2005 to 2010, they captured a combined record 21 of the 24 Grand Slam titles (12 for Federer, nine for Nadal), including a record 11 consecutive titles from 2005–07. They are the only pair of men to have finished six consecutive calendar years as the top two, including a record 211 consecutive weeks sharing the top two rankings from July 2005 to August 2009. From 2006 to 2008 they played in every French Open and Wimbledon final, winning and denying 'Channel Slams'.
These are some mindblowing, impressive numbers. Fans may argue all they want about who the GOAT is, but together, Federer and Nadal formed one of the greatest tennis periods of all times. Even when it was Federer at the receiving end at the 2008 Wimbledon, even when it was Nadal dogged by injuries, even when it looked impossible to break back into the top five, and even when it seemed that age and time had finally caught up. Nadal just turned 30 and has a history of intense injuries, Federer will turn 35 in two months and for the first time in his career, has missed more matches than he has played in a season. This is the final lap, if not the end, of the race for and between the two.
On Sunday, the French Open will come to a close, Djokovic will either complete his (well deserved) Career Slam or Murray will darken the ink on his name in history books. But after every RG, there is SW19. We may see Federer or Nadal or both or none at the next Slam, but we will never see the Fedal era at its peak at any Grand Slam again. Life without Fedal will be tough, tennis will be poorer and lose on some of its colour (and emojis and headbands) but maybe we must get used to it.
First Cricket News
Shastri feels KL Rahul can play as a wicket-keeper in the WTC final, especially after KS Bharat couldn't produce the goods in the absence of an indisposed Rishabh Pant.
Explainers
The Swiss national football team, the country's top football division, tennis great Roger Federer, golf star Sergio Garcia, and Zurich's new stadium were all sponsored by Credit Suisse, which is being taken over by Swiss rival UBS. This has raised concerns about the bank's sponsorship deals
Tennis
Three other Indians — Ishaque Eqbal, Faisal Qamar and Karan Singh — too entered the round of 16.