French Open: Australian great Ken Rosewall wants to hand over trophy this year to Rafael Nadal
The 83-year-old has been impressed by Nadal's rampaging claycourt season, which included an eighth Italian Open title over the weekend and the heist of the world number one ranking from Roger Federer.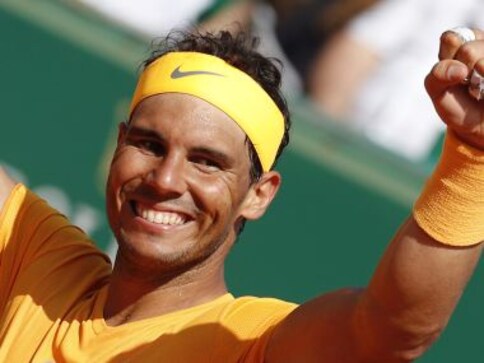 Melbourne: Fifty years after accepting his second Coupe des Mousquetaires, Australian great Ken Rosewall will bestow the French Open trophy on the men's singles champion next month and sees only one grateful player ready to claim it — Rafael Nadal.
"Unless anything unforeseen happens to Rafa — his reputation is scaring everybody — so I'm just going to go over there and give him the trophy and come home," the eight-times grand slam champion told Reuters.
The 83-year-old has been impressed by Nadal's rampaging claycourt season, which included an eighth Italian Open title over the weekend and the heist of the world number one ranking from Roger Federer.
Nadal will head to Paris in search of a record-extending 11th title and his 17th grand slam win overall, with Federer watching from the sidelines.
The 31-year-old Spaniard's rivals, young guns and battle-scarred veterans among them, would be playing for second if the champion could stay on two legs, said Rosewall.
"He looks like he's enjoying his tennis. He's had a few physical problems and it seems like he's recovered from that," added the Australian, a left-hander like the Spaniard.
"Right now he's playing as well as he's ever played.
"He's the one to win it."
In the era of Federer, who will turn 37 in August, tennis players have been ageing like fine wine.
Fans have been spoilt, their cups running over with the long-time rivalry between the Swiss great and Nadal, even as 'Big Four' contemporaries Novak Djokovic and Andy Murray have fallen by an injury-induced wayside.
Rosewall also came from an impressive vintage, and had to beat compatriot Rod Laver, the 11-times grand slam champion, to win the 1968 French Open title, 15 years after his first at Roland Garros.
Record in danger
Toting a wooden racket on a clay practice court at Melbourne Park on Tuesday, Rosewall was honored by Tennis Australia in a low-key ceremony on the golden anniversary of the 1968 win, which was also the first grand slam of the professional era.
While eight players have won more slams than Rosewall, the man nicknamed "Muscles" — an ironic reference to his lack of them — collected his haul despite being ineligible to play the four majors for 11 years after turning professional in 1957.
Upon returning to the slams as a 33-year-old, Rosewall filled his boots with three more titles following his 1968 triumph to go with the four he claimed from 1953-56.
He remains the oldest men's grand slam champion in the professional era after lifting the 1972 Australian Open trophy at the age of 37.
Federer won a record-extending 20th grand slam title at Melbourne Park in January and a successful title defense there next year would see him eclipse Rosewall's mark of grand slam longevity.
"Yes, the record could be (in danger)," Rosewall said with a tinge of regret. "There's no doubt that Roger's going to be in good form, he always enjoys coming to Melbourne.
"Still, I'd be sorry to lose that title. But if I lose anything to Roger Federer, I'd be quite happy."
Nadal turns 32 in June but could ultimately trump them all given his unfailing love for the game, said Rosewall. Federer's record haul, he felt, was also under threat from the marauding Mallorcan.
Much will depend on Nadal's ability to manage his schedule and tear himself away from the court to preserve his body, much as Federer has done in recent years.
"There's a good chance he will (catch Federer)... I think Rafa's going to have to decide that he won't play quite so much," Rosewall added.
"He's probably got to realize that he's got to save himself at some other time on some other surface, so he may not play on hard court tournaments so much.
"That aside, there's no reason why he can't win a number more big tournaments."
Tennis
Simona Halep, the former world number one from Romania who won 2016 and 2018 trophies in Canada, showed her definitive return to form with the semis victory after dropping from the top 10 in the rankings a year ago due to injury.
Tennis
Germany's world number two Alexander Zverev says he is facing a battle to be fit for the US Open following surgery on torn ankle ligaments at the French Open
Tennis
Serena Williams indicated she is preparing to walk away from her professional tennis career as the start of the US Open approaches on 29 August and her 41st birthday next month nears