French Open 2018: Naomi Osaka says 'most awkward' player suits her better than 'coolest thing in tennis' tag
Naomi Osaka earned the description as the sport's most street-wise young player in a breezy profile which appeared in GQ magazine.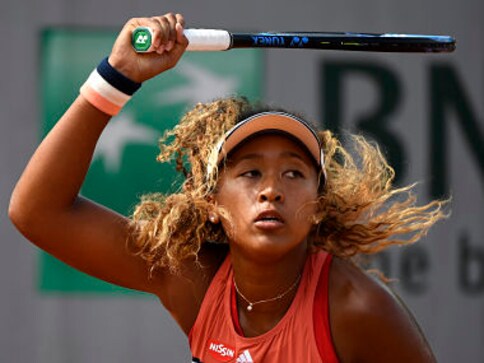 Paris: Japan's Naomi Osaka laughed off being described as "the coolest thing in tennis" on Monday, insisting instead she is the "most awkward".
The charismatic 20-year-old earned the description as the sport's most street-wise young player in a breezy profile which appeared in GQ magazine.
"Is Naomi Osaka the coolest thing in tennis?" it asked.
But Osaka admitted she was far from deserving such an accolade.
"That's so embarrassing," she said.
"I think if they wanted to title it something, they should have titled it the 'most awkward person in tennis'.
"If that's how they feel, then I'll take it, but I don't think I'm that person."
Osaka, seeded for the first time at a Grand Slam, made the second round at Roland Garros on Monday with a 6-2, 7-5 win over Sofia Kenin of the United States.
She came back from 1-5 down in the second set, reeling off 24 of the last 27 points to take her place in the second round where she will face Zarina Diyas of Kazakhstan.
Osaka has been a breath of fresh air in the women's game and this year won her first top-level title at Indian Wells, seeing off Maria Sharapova on the way.
Her title triumph, she described as a "Caveman SpongeBob" moment!
Just days later, she defeated Serena Williams in the first round in Miami, a result so devastating for the 23-time major winner that she hasn't played since.
Osaka, the daughter of a Haitian father and Japanese mother, stands at an impressive 5ft 11in (1.80m).
However, she still admits to being over-awed by the attention she attracts.
In Paris, just as at other tournaments, she conducts her news conferences first of all in English and then a mixture of English and Japanese when asked a question from the large travelling press corp from Japan.
On Monday, she had her questioners in fits of laughter when she attempted to describe her coaching team in the players' box.
"He was like....(breaking into Japanese)....wearing sunglasses."
Osaka has no fears being a player for the big occasion — just before her heroics in the Californian desert this year, she was big-hitting her way to the fourth round of the Australian Open, her best run at a Slam so far.
In her section of the draw at Roland Garros, she has already seen defending champion Jelena Ostapenko and seven-time major winner Venus Williams knocked out.
Not that she is getting too far ahead of herself.
"I feel like if I play within myself that's when I play the best," said the 21st seed.
"I think before maybe when I was younger I had to make all these amazing winners and sort of entertain the crowd, but as I got older, I just feel like even if I do the bare minimum, just knowing how to win while doing the least is more important, a little bit, for me."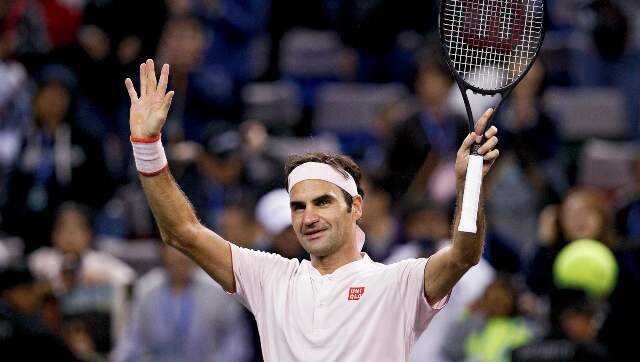 Tennis
Federer underwent three knee injuries in the past two years which led to the 20-time Grand Slam winner announcing his retirement last week.
Tennis
India were thrashed 0-3 by a far-superior Norway team as world No.2 Casper Ruud combined with Viktor Durasovic to win the doubles match and complete the rout in the World Group-I tie of Davis Cup.
Tennis
Roger Federer made roughly $1 billion (before taxes and agents' fees) in his career just from endorsements and other business endeavours.