French Open 2018: Lucky loser Marco Trungelliti says grandma, brother and coffee helped him make 1,000km road trip
Marco Trungelliti arrived in Paris at 2350 local time on Sunday, saying his brother did the bulk of the driving while he drank coffee.
Paris: Argentinian Marco Trungelliti said it "wasn't a big deal" to drive for 10 hours in order to play at the French Open, after a family road trip helped him take the eighth lucky loser's spot and beat Bernard Tomic on Monday.
The world number 190 embarked on a 1,000km journey from Barcelona to Paris on Sunday, taking to the court just 11 hours after arriving at Roland Garros and promptly seeing off Tomic 6-4, 5-7, 6-4, 6-4.
"For us, I mean, in Argentina, if you're not living in Buenos Aires, then 1,000km is like nothing. You make 1,000km and there is no city between," said Trungelliti, whose return to France has already made him an extra 58,000 euros ($67,000) in prize money.
"So it wasn't a big deal for us. We got used to it, and then, yeah, we had highway, so it's perfect.
"(In) Argentina, there is one (motorway) -- we call it the Ruta, it's just one way and the other one (lane) is coming against you. So you never know if you're going to be alive after two hours driving."
The 28-year-old had already returned to his base in Barcelona after losing in qualifying last week, but a spate of withdrawals saw a possible place in the main draw open up.
Nick Kyrgios, who was due to play fellow Australian Tomic at 1100 local time (0900 GMT) on Monday, became the eighth player to pull out of the draw on Sunday with an elbow injury.
Egyptian Mohamed Safwat was the seventh lucky loser before going down in straight sets to Grigor Dimitrov, while next-in-line Prajnesh Gunneswaran of India was already in Italy for a Challenger Tour event.
With no qualifying losers still in Paris, Trungelliti took his chance and drove back to the French capital with his mother, grandmother and brother.
He explained: "My coach told me, 'take a look, Safwat, the Egyptian who played yesterday, he's playing right now, so maybe take a look. Ask if you are going to get in or whatever'.
"So I ask, and then somebody told me that it was the first alternate. So actually, my grandma was in the shower and I told her, 'okay, we go to Paris'."
Grandma has 'no idea what tennis is'
He arrived in Paris at 2350 local time on Sunday, saying his brother did the bulk of the driving while he drank coffee.
Trungelliti joked that his 89-year-old grandma, who had been expecting to see the sights in Barcelona, struggled to follow his first-round win on Court Nine.
"She has no idea what tennis is, really. She has no idea how to count it.
"And actually, she told me that she didn't know that it was the end of the match until everybody was clapping."
Trungelliti showed no signs of fatigue, as he reached the second round for the third consecutive year and will next face Italian Marco Cecchinato.
"I was quite relaxed, I guess. I mean, for me was perfect because I lost (last week)," he said.
"I left. I ate barbecue, which for Argentina is one of the main reasons to keep alive, I guess."
A rule change this year has helped the cause of defeated qualifiers at Grand Slam tournaments.
If a player withdraws injured before their scheduled first-round match, they still receive half the prize money while the lucky loser takes the other half.
It is the first time there have been eight lucky losers in the men's singles of a Grand Slam in the Open era.
Trungelliti will fancy his chances of going even further against world number 72 Cecchinato, who himself won an ATP tournament as a lucky loser at Budapest in April.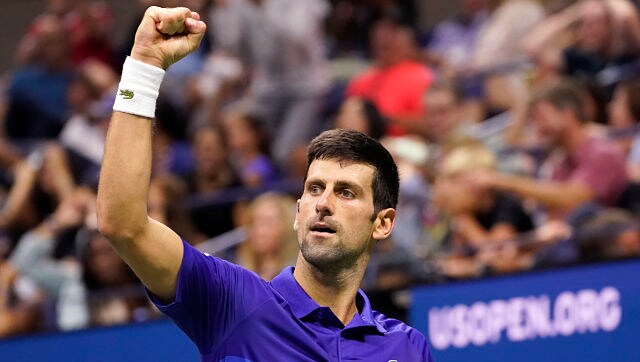 Sports
Djokovic seeks his 21st career Slam trophy, which would give him the men's record total he currently shares with Rafael Nadal and Roger Federer.
Photos
20 members of terrorist group Islamic State are being tried for launching six distinct attacks -- four suicide bombings and shootings at four locations in and around the city that left at least 130 people dead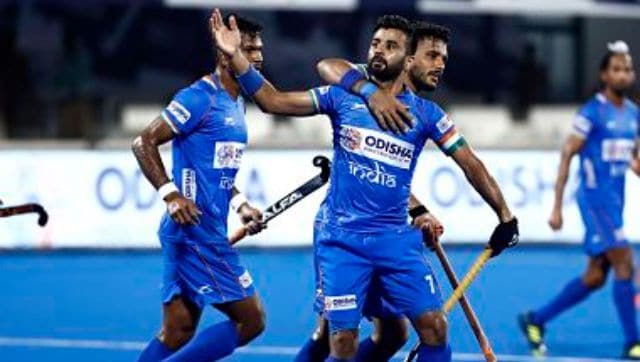 Sports
With the Asian Games scheduled to be held in Hangzhou, China from 10 to 25 September next year, the team's top priority will be to qualify for the Paris Olympics by winning the gold at the continental tournament.