French Open 2018: India's Yuki Bhambri develops feet of clay to suffer first round defeat against Ruben Bemelmans
Out on Court No 8 parked in the oblivious half of Roland Garros, and swamped by the alien red earth, Yuki Bhambri cut a lonely, and somewhat sorry, figure
Out on Court No 8 parked in the oblivious half of Roland Garros, and swamped by the alien red earth, Yuki Bhambri cut a lonely, and somewhat sorry, figure. Uncomfortable and out of sorts, the Indian No 1 crashed in a heap on his French Open main draw debut to lucky loser Ruben Bemelmans of Belgium.
Bhambri's joy was unbridled when he made the cut for the French Open on a day before the deadline by winning the biggest title of his much-interrupted career – a $125,000 Challenger in Taiwan in April. But there was no hint of that cheer during his first round as he went down 4-6, 4-6, 1-6 to Bemelmans on Tuesday. The Indian, ranked 93, has now lost all four of his Grand Slam main draw matches, and 12 straight sets.
All of his previous appearances at majors have come at the Australian Open, with Bhambri given a tough billing against Andy Murray (2015), Tomas Berdych (2016) and Marcos Baghdatis (2018). He had a definite chance of breaking the Grand Slam duck at the French Open, especially after the experienced Yen-Hsun Lu pulling out on the eve of the tournament. Lucky loser and World No 110 Bemelmans, who had lost 2-6, 6-2, 5-7 to Thomaz Bellucci, took up his spot.
"In 24 hours, I went from disappointment to joy, a rollercoaster of emotion," the 30-year-old Bemelmans was quoted as saying in Belgian press. "This draw is great opportunity to continue my story in Paris. Bhambri does not like playing on clay at all."
That then was the crux of the problem for the Indian: his unfamiliarity and apparent dislike for the surface. After his victory in Taiwan, Bhambri had taken a few weeks off, also to recover from a niggling abdominal injury. His preparation for Paris lasted all of two matches: as he played at a Challenger event in Busan and went out in the second round. Before Tuesday, Bhambri had played only 15 matches on clay at any level.
"The movement and getting used to sliding will be crucial. I have to stay patient during long rallies. That will be key," he had said ahead of the trip to Paris.
As it happened, the clay kept slipping beneath his feet. He could neither get a grip of the surface nor the match. And it wasn't on Bemelmans' account: the Belgian was far from flawless. However, having got his second chance, Bemelmans was more purposeful and solid on the bigger points.
The beaten earth (terre battue) of the French Open demands discipline than any other surface. But the errors kept coming off Bhambri's racquet: 45 in all to completely overshadow the 32 winners. His opponent, meanwhile, had 34 winners and kept the errors in check at 25. Bemelmans also had the advantage of driving his left-handed forehand into Bhambri's backhand wing and drawing errors off.
Bhambri had started the season brightly, qualifying for the Australian Open and then making the main draws of the Indian Wells and Miami Masters. Over the years, despite injuries constantly putting roadblocks in his career, he has become a lot more aggressive. Even though clay is not quite a surface to rush to the net, Bhambri, backed by confidence, made 14 trips to it in the first set and won eight points. As the match waned, so did his aggression, and he tried to compete with the wiry Belgian from the back of the court.
The Indian had broken Bemelmans' serve in the opening games of the first two games, but just could not hold on to the advantage. In the first, he recovered from 2-5 down and was, at 40-10, a point away from levelling the set at 5-5. But two return winners from Bemelmans and an error from Bhambri swung the set in the Belgian's favour.
In a match that saw a total of 12 breaks of serve (and 26 break points) and the chaos was encapsulated in a few chaotic games at the beginning of the second set. There were three breaks of serve in the first five games and Bhambri won a marathon sixth game to hold on to a 4-2 lead. It was all downhill from there as the Indian lost nine games in a row after that. His serve, never one of his strengths, was completely blunted by the yielding clay. He had zero aces, six double faults and won only 49 percent on the first ball – as compared to 65 percent by Bemelmans.
At the top of the third set, the Belgian won 12 points in a row and it looked like Bhambri was going to eat a humble bagel. The 25-year-old from New Delhi saved two match points at 0-5 down to escape that fate. But the Belgian replied smartly and fired an ace, his sixth of the match, past Bhambri to seal the match after two hours and 10 minutes.
It has been quite an eventful week for the lucky losers at the French Open so far, and Bemelmans added to the narrative. But looking back, it wasn't only a match that Bhambri should have won, but also one he could have.
He will continue his Parisian sojourn in doubles, where along with Divij Sharan, Bhambri will take on fellow Indian Purav Raja and Frenchman Fabrice Martin in the opening round.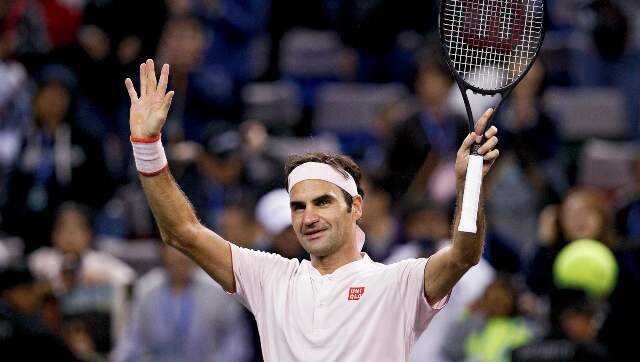 Tennis
Roger Federer's participation in Laver Cup is in question, though, given his ongoing knee problems.
Tennis
Muguruza has not managed to string together more than two wins at a tournament and fell out of the world top 10 earlier this month.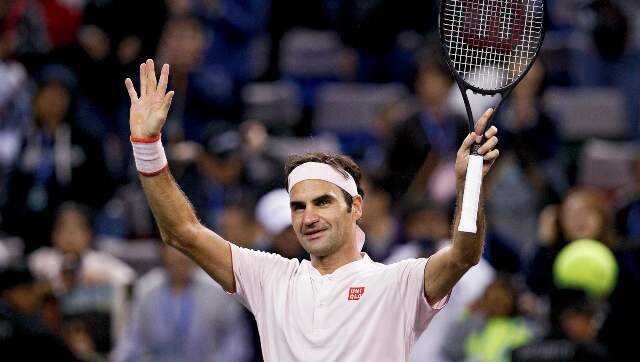 Tennis
Federer underwent three knee injuries in the past two years which led to the 20-time Grand Slam winner announcing his retirement last week.