French Open 2018: Defending champion Jelena Ostapenko ousted in 1st round; Johanna Konta loses to Yulia Putintseva
Jelena Ostapenko became only the second defending champion to lose in the first round of Roland Garros when she slumped to a shock 7-5, 6-3 defeat by Kateryna Kozlova.
Paris: Jelena Ostapenko became only the sixth female Grand Slam champion to lose in the opening round of their title defence on Sunday when she lost to Kateryna Kozlova at the French Open.
The world number five never looked at ease on the Roland Garros main show court, slumping to a 7-5, 6-3 defeat to a Ukrainian opponent who had won both the pair's previous meetings.
Not since Anastasia Myskina lost in the opening round of the 2005 tournament has the French Open lost its women's champion so early.
By losing, Ostapenko joins a ignominious group including, as well as Myskina, Steffi Graf, Jennifer Capriati, Svetlana Kuznetsova and Angelique Kerber who all lost as Grand Slam champions on the first run of their defences.
Kozlova, competing with a large, weeping blister on her heel which caused her to take a medical break at the end of the first set, was well worth the victory, playing with power and composure, in contrast to the flustered champion.
Ostapenko's eyes searched the coach's box at every opportunity, but could find no answers as she checked out early.
It might appear lower-ranked players are becoming something of an Achilles' heel to the Latvian - already this year she had lost to two players outside the world's top-50. Kozlova, ranked 66, makes it an unhappy hat-trick for the 20-year-old.
Another seeded player also lost in the first round at Roland Garros.
The No 22 Johanna Konta of Britain was handed an early exit on the red clay of the French Open, beaten 6-4, 6-3 by Yulia Putintseva of Kazakhstan.
The British No 1 has never won a match in Paris in four appearances in the main draw.
Zverev in the pink as he leaves Berankis floundering
Alexander Zverev rocked up at the French Open on Sunday looking like one of the ballboys with his salmon pink shirt but once he started wielding his racket, it was clear he was not there to follow orders as he thrashed Ricardas Berankis 6-1, 6-1, 6-2.
With the ballboys wearing strikingly similar shirts, the German would not have looked out of place if he had swapped places with one of them and stood to attention at the rear hoardings or crouched down on both knees near the net posts.
But the 21-year-old left Lithuania's Berankis to do all the scrambling as he fired down 11 aces and 29 winners to wrap up victory in 69 blistering minutes to set up a second-round showdown with either Jiri Vesely or Dusan Lajovic.
Seeded second at a major for the first time in his career, Zverev is billed to meet 10-times champion Rafael Nadal in the June 10 final.
But having failed to progress beyond the fourth round at any of the slams so far, the man tipped as a future Grand Slam champion was not about to read too much into his seeding.
"It's nice. It means that you've been playing well throughout the whole year, and you deserve that spot a little bit. But the seedings don't matter," the world number three told reporters.
"It doesn't mean anything as there are a lot of great players wanting to stop me.
"It doesn't matter if you're ranked No 2 in the world or if you're ranked 50 or 80 in the world... you try to beat the guy who is on the other side."
Although the German has been promoted one spot in the seedings due to Roger Federer's decision to skip the entire claycourt season, his place at the bottom of the draw is no fluke.
He has enjoyed a sizzling build-up to Paris by contesting three claycourt finals and winning two of them.
The only blip, if it can be called that, was a semi-final defeat by Kei Nishikori in the Monte Carlo Masters.
"On clay especially I have been playing well. During all the tournaments I have played on clay so far, the worst I did was semi-finals in Monaco. That's not a bad preparation," the champion in Munich and Madrid said with a grin.
"I have won two tournaments, made the finals in Rome again, losing to Rafa in a close match. I feel good and today was a good start to the tournament. I'm happy the way it's going so far."
With inputs from agencies
Tennis
Muguruza has not managed to string together more than two wins at a tournament and fell out of the world top 10 earlier this month.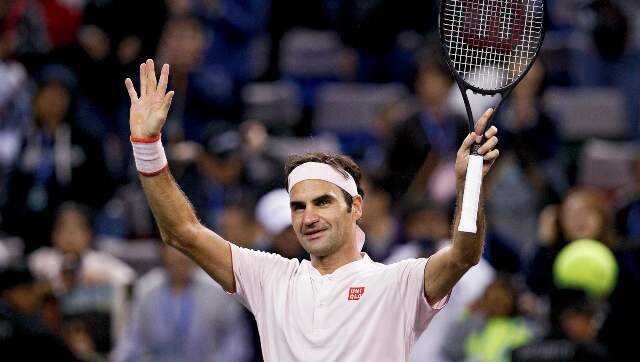 Tennis
Federer underwent three knee injuries in the past two years which led to the 20-time Grand Slam winner announcing his retirement last week.
Tennis
Iga Swiatek and Carlos Alcaraz won the US Open women's and men's singles respectively as all champions achieved milestones in New York.