French Open 2018: Bethanie Mattek-Sands hopes to avoid playing on Wimbledon court where she suffered horrific injury
Mattek-Sands collapsed to the ground on Court 17 during a second-round singles match against Sorana Cirstea, screaming for help as medics took 20 minutes to arrive and stretcher her away.
Paris: Colourful American Bethanie Mattek-Sands says that although her right knee may never be the same again, her return to tennis is going well and that she will ask Wimbledon organisers not to play her on the court where she suffered a horrific injury last year.
The former doubles World No 1 collapsed to the ground on Court 17 during a second-round singles match against Sorana Cirstea last July, screaming "please help me" as it took 20 minutes for medics to arrive and stretcher her away.
It was later revealed she had suffered a dislocated kneecap and needed surgery.
But the 33-year-old's long road back has brought her to Roland Garros, where she claimed her first Tour-level singles win since the injury in the first round before being knocked out by Andrea Petkovic on Thursday.
Although Mattek-Sands said she feels physically "very good", she admitted the knee may never be the same again.
"It's been holding up and I've been training and playing a decent amount of matches and it's recovering good day-to-day, which is what I'm happy about," she said.
"I don't think it's ever going to be the same as my left one... talk to me in 10 years and it still might be different."
The outside courts, especially 17 and 18, at the All England Club were widely-criticised in 2017, with some players claiming the surfaces weren't as good as previous years.
And Mattek-Sands said that "for sure", she would "ask not to be on that court".
'Needed help getting in and out of bed'
The injury didn't only prevent Mattek-Sands, a seven-time Grand Slam doubles champion, from taking to court, but from normal day-to-day activities.
"The beginning was the most difficult because I had to keep my leg straight for six weeks and I really couldn't do anything," she said.
"I needed help getting in and out of bed. If I needed to go to the shower or go to the bathroom, I needed someone to help me get there.
"It wasn't that I wasn't able to play, it's that I wasn't able to live my life the way I'd been used to.
"If I got hungry, I couldn't just go to the kitchen and get some food so I think that was the biggest thing. So going from being a professional athlete to that was just a very big contrast."
Mattek-Sands reached the French Open last 16 in 2013, but will surely have taken just as much pleasure from her long-awaited victory over Sweden's Johanna Larsson in the first round on Tuesday.
"It felt really good, but tennis is one of those sports where you don't get to celebrate for long as you're back out again in a couple of days, but I'll definitely take a lot from both matches, but from that one especially."
The American has always been well-known for her unusual fashion sense on the tour — she wore a jacket with tennis balls attached to the sleeves at Wimbledon in 2011 — and said she made the most of her time off by taking her creativity into doing up her new home.
"We're renovating a house so I feel like I really got into that, the interior design," Mattek-Sands said.
"Fashion-wise, I like being creative so I kind of took all of my colourful ideas that I wear and brought them to the house, so that's an ongoing project."
The project of returning to her best form is now also well underway, with her Grand Slam return in Paris at least one step towards banishing the memories of Wimbledon.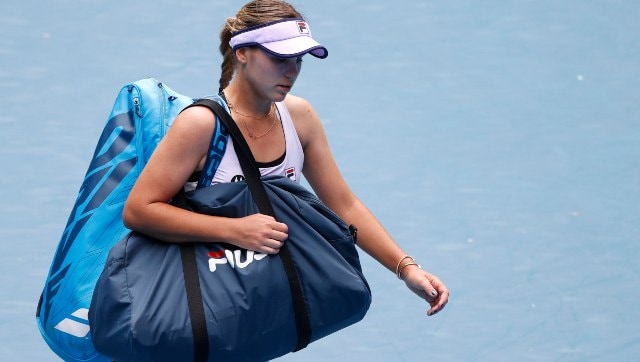 Sports
Kenin, the Australian Open champion and French Open runner-up in 2020, wrote about the switch on Instagram on Friday.
Sports
The Australian will be one of the favourites at Roland Garros after her victory there in 2019 and because of her excellent recent form.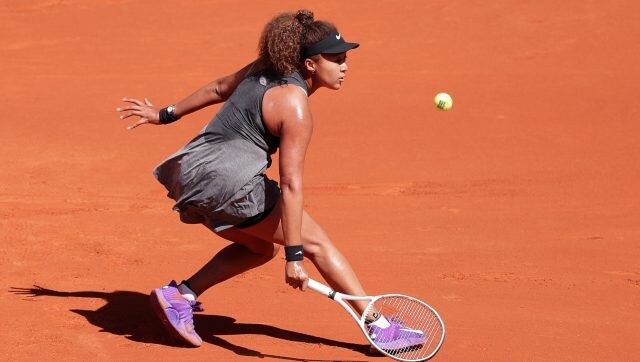 Sports
Osaka has never won a tour-level event on clay court while at the French Open, she is yet to make it past the third round.