Free-spirited Tai Tzu Ying's deceptive play pivotal in overcoming a demanding 2018 season
This year, the challenge for Tai Tzu is tougher than all the previous seasons, bearing in mind the hectic schedule which includes the Commonwealth and Asian Games.
On 1 December 2016, the Badminton World Federation (BWF) announced that Chinese Taipei's Tai Tzu Ying was crowned as the new World No 1 women's singles shuttler. The win over PV Sindhu at the Hong Kong Open was enough to overtake Carolina Marin and seal the top spot.
It has been more than a year and Tai Tzu has entered her 56th week as world's best female player. A proven fighter or as HS Prannoy puts it, 'a Ninja warrior', the 23-year-old shuttler sent shock waves through the calendar year by claiming five Superseries titles with her fierce display on the court.
This fierceness comes from her father Tai Nan-ka, a firefighter, who was also her first coach. He was the one who pushed Lai Chien-cheng, Tai Tzu's current coach to go from being a training partner to a coach at the National Sports Training Center. She wouldn't have reached so far had it not been her father's continuous support since the right-handed shuttler decided to pursue the sport in sixth grade.
Tai Nan took care of his daughter's off-court requirements while free-spirited Tai Tzu competed at foreign tournaments to gain the much-needed composure. On her 16th birthday, she was up against top seed Saina Nehwal in the final of Singapore Open in 2010. Although she lost the tie, she made sure to introduce herself to the circuit with a gritty display where the world witnessed a glimpse of her deceptive strokes.
Eight years on, Tai's deadly deception is what keeps her opponents at bay. Despite the fact that one of her strengths is deception, opponents seldom get a chance to read her style of play or let's say where the shuttle would land. Not only that, her wide range of strokes is what many are in awe of. "I learned those skills from elders who are my father's badminton partners since childhood. They would teach me different strokes," says Tai Tzu, who is a Red Bull athlete.
After a disappointing Rio Olympics, where she lost to PV Sindhu in the Round of 16, Tai Tzu stamped her authority on world badminton by winning six consecutive titles. She dazzles on the court, scything smashes left, right and center. But, that is not her biggest strength.
Though the 5" 4' shuttler is considerably shorter than her competitors, she overcomes them by strengthening her core. Along with her coach, Tai Tzu has focused on her amazing backhand and her deceptive shot-making skills to keep her a step above her rivals. "For me, all my opponents are tough. However, taller opponents are difficult to face because they have a naturally better reach, whereas me being short have to create that reach. But I manage to win," she says.
For someone who admires cartoon characters like The Minions and SpongeBob Square Pants, Tai would come across as a childish wonder but her on-court appearance states otherwise. Prannoy wasn't joking while calling his Ahmedabad Smash Masters teammate Tai Tzu a 'ninja warrior'. "She plays certain strokes for which you will have to probably practice for 10 years and still will not be able to get hold of them," said the Indian shuttler. Hence, shuttlers have struggled to match up to her fitness levels and to the variety of strokes she has in her kitty.
For example, Marin, one of badminton's fittest athletes, was floored not once, not twice but thrice at the 2017 Singapore, Malaysia Opens and at the recently-concluded Malaysia Masters. Just a week ago, trailing 18-12 in the decider, Tai Tzu played her A-game from the baseline to stage a stunning comeback in a three-game thriller. This was a reminder of her class. The unpredictable game proved to be decisive. For once, it would appear that she is engaged in hitting the bird across the net just to prolong the rally, but suddenly a cross-court slice drop can change the pace of the game.
The unpredictability has worked wonders for the Taiwanese, especially against the Indians. While Sindhu is yet to beat the Taiwanese in her last four encounters at a BWF competition since Rio, Saina is yet to get the better of Tai Tzu since her straight-game win at the 2013 Swiss Open.
"My record against Indian shuttlers is good and I always consider them as some of the toughest opponents. Indian players have a never-give-up attitude and a very good crowd support no matter where they are playing, something that is very crucial during a match," Tai Tzu says.
This year, the challenge for Tai Tzu is tougher than all the previous seasons, bearing in mind the hectic schedule which includes the Commonwealth and Asian Games. Moreover, the World No 1 has her sights firm on winning the World Championships this year as she couldn't compete in the 2017 edition due to a prestigious Taipei Universiade – a tournament Taiwan hosted for the first time. "The new Superseries format has a lot of tournaments lined up this year. I hope I can compete in most of them along with the World Championships as well," she concludes.
The competition is wide open in the women's singles discipline and it would be interesting to see whether Tai Tzu can maintain her number one spot in the rankings with the same carefree yet dangerous demeanour on the court.
Find latest and upcoming tech gadgets online on Tech2 Gadgets. Get technology news, gadgets reviews & ratings. Popular gadgets including laptop, tablet and mobile specifications, features, prices, comparison.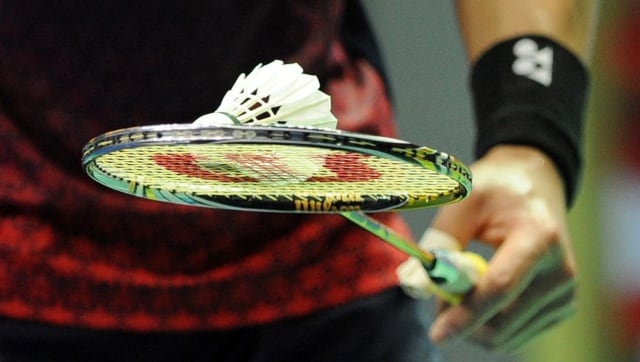 Sports
Cancelling the 3-11 October event would be a major blow to badminton's restart, as it was the biggest event left on the calendar this year after the Olympics were postponed.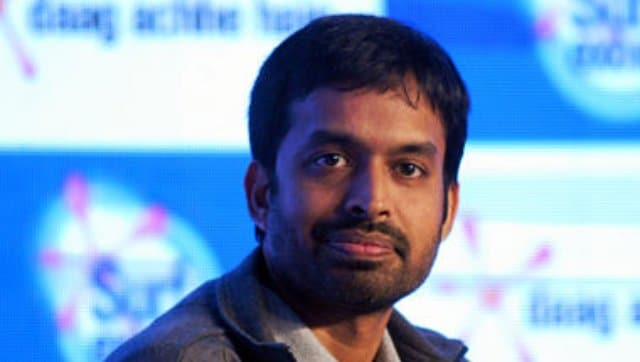 Sports
The Badminton World Federation (BWF) was forced to postpone the Thomas and Uber Cup after multiple teams pulled out due to the COVID-19 pandemic.
Sports
Bansod, who claimed back-to-back titles at Maldives and Nepal a year ago, says she wasn't expecting a Uber Cup call-up.