France star Paul Pogba rubbishes international retirement rumours as 'fake news'
'Unacceptable, fake news,' Pogba, a converted Muslim, posted on Instagram with a screenshot of the article that reported his retirement.
London: Manchester United's Paul Pogba said on Monday reports claiming he had retired from international duty in protest against French President Emmanuel Macron's comments about radical Islam were "fake news".
According to reports in the Middle East picked up by British tabloid The Sun, World Cup winner Pogba wanted to end his international career after Macron vowed to take the fight to Islamic radicals after the 16 October beheading of history teacher Samuel Paty.
"Unacceptable, fake news," Pogba, a converted Muslim, posted on Instagram with a screenshot of The Sun's article.
Paty had shown cartoons of the Prophet Muhammad to pupils in a class discussion on free speech in a school near Paris.
Macron's comments triggered protests in Muslim-majority countries at the weekend, with people burning pictures of Macron in Syria and setting fire to French flags in the Libyan capital Tripoli.
Pogba won the World Cup in Russia in 2018, with Les Bleus' next fixture a friendly with Finland on 11 November ahead of Nations League meetings with Portugal and Sweden.
United's next match is Wednesday's Champions League group game against RB Leipzig at Old Trafford.
Find latest and upcoming tech gadgets online on Tech2 Gadgets. Get technology news, gadgets reviews & ratings. Popular gadgets including laptop, tablet and mobile specifications, features, prices, comparison.
Sports
Klopp confirmed Liverpool's top scorer this season is asymptomatic and could return to England on Friday, but Salah will miss Sunday's Premier League clash against Leicester.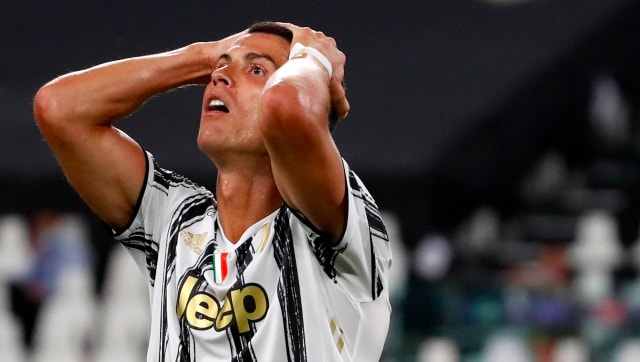 Sports
Match promoter The Fasta had run adverts promising the Portuguese striker would play.
Sports
According to Spanish newspaper El Mundo, an inspection from the tax office in Spain showed Barcelona "did not make the appropriate reductions when paying Neymar's taxes.