Formula One: More powerful Drag Reduction System in 2019 won't make overtaking any easier
Formula 1 Race Director Charlie Whiting stressed that aero changes for 2019 were enforced with a view to making the DRS more effective on a circuit-by-circuit basis, but not necessarily make overtaking any easier
Formula 1's 'Drag Reduction System' is one topic that has very few takers in the fraternity. In fact, FIA's single-seater technical chief Nikolas Tombazis labelled the device as a 'necessary evil' and hoped that the new regulations from 2021 would allow for this device to be dropped from Formula 1 altogether.
But the new aero changes for 2019 mean that the influence of the DRS has been increased in Formula 1. "The DRS effect will increase by approximately 25-30 percent," confirmed Tombazis. "That is the delta of the drag of the car when it opens the DRS and deploys it to current will be bigger, so the delta of speed of the following car will as a result be bigger by that amount. Hence the probability that you can approach the front car will increase."
In response to questions regarding whether the attempted increase in influence could actually make overtaking too simple from next season, Formula 1 Race Director Charlie Whiting stressed that aero changes for 2019 were enforced with a view to making the DRS more effective on a circuit-by-circuit basis, but not necessarily make overtaking any easier. Whiting explained, "The main advantage for us is that we'll be able to make the DRS effective on shorter straights. At the moment, we're trying to lengthen zones where we can, in places like Melbourne for example, maybe an extra DRS zone in Canada, those are the sort of places where with this extra power from the DRS we should be able to make them work a bit better."
He also went on to explain how the FIA adjusted the length of the DRS activation zone on a per circuit basis. "We look at how effective the DRS is at each circuit and then we try to tune it in order that you have to be within four-tenths of the car in front to make it work.
"Four-tenths is quite a difficult gap to get to, so if you can get to that, and you've got the length of straight, you should be alongside by the time you get to the braking point. That's how we do it now. If we can do that with shorter straights, it's going to work on more tracks. It won't be more effective in that sense if we still tune it in the same way," he said.
Whiting emphasised that the FIA wasn't working to make overtaking any easier and would still want the drivers to work for it. "Even though it (the DRS) does have increased power, we'll be able to use it in more places, but we don't necessarily want to make overtaking on a given circuit easier. We still want the drivers to have to work for it."
Can the DRS be eliminated from Formula 1 altogether though?
Tombazis said, "We feel that DRS is the right thing to have in the present state of things. And for 2021 we hope that the cars will be much more able to follow each other closely, and it will be a really nice outcome if we can severely decrease DRS in the future, or even eliminate it.
"But until we get in a position where we are comfortable enough with the wake performance and how cars can follow each other I think it's something that I would call a necessary evil perhaps at the moment."
In all, Tombazis offered confidence to the media and hopefully Formula 1 at large that a more powerful DRS would have a positive impact on racing in 2019 and 2020.
Sports
Nelson Piquet has been ordered by a Brazilian court to pay $950,000 in 'moral damages' for making racist and homophobic comments about Lewis Hamilton
Sports
After victory in a crushing Red Bull one-two at the season-opening Bahrain Grand Prix, Verstappen leads the drivers' championship ahead of team-mate Sergio Perez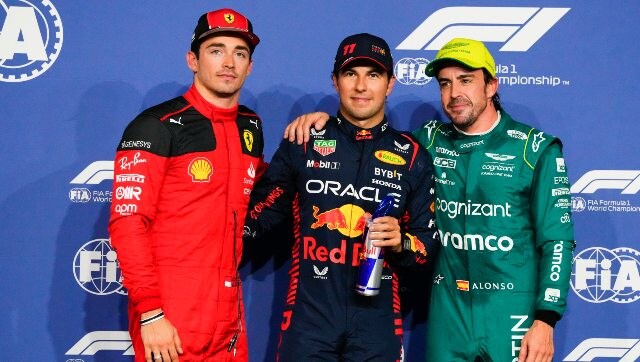 Sports
It is Perez's second career pole and second in Saudi Arabia, while Verstappen will start from 15th.