Formula One: Max Verstappen signs Red Bull contract extension until 2020 season
Verstappen said in a statement: 'Red Bull has supported me from the very beginning. I'm looking forward to accomplishing more with this team.'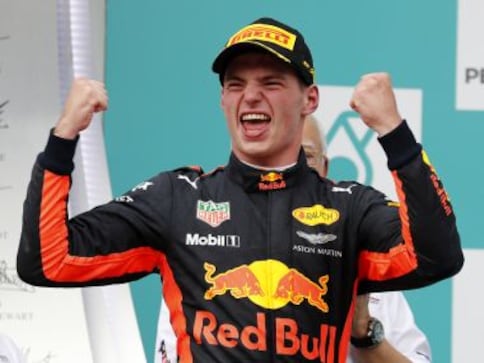 Austin: Max Verstappen has signed a contract extension keeping him at Red Bull until 2020, the team announced on Friday during practice for the United States Grand Prix.
Verstappen, 20, who last year became the youngest ever winner of a Grand Prix race, said in a statement: "Red Bull has supported me from the very beginning. I'm looking forward to accomplishing more with this team."
The young Dutch Formula One ace said Red Bull had always shown faith in him, "inviting me in to the young driver programme as a 16-year-old, then giving me my start in Formula One when I was just 17."
Verstappen created F1 history in 2016 when aged just 18 years and 228 days he won the Spanish Grand Prix on his first start for the team, having made his F1 debut the previous season for sister team Torro Rosso.
News of the new deal comes hot on the heels of his triumph over Lewis Hamilton at the Malaysian Grand Prix at the start of this month.
Red Bull team chief Christian Horner reflected on Verstappen's dream debut last year.
"We had a phenomenal start together in Spain and Max has only pushed on from there.
"It was a great moment for the whole team to see him put the frustrations of this season behind him in taking that fantastic victory in Malaysia last month."
Horner added: "He is pure racer, with an undeniable talent at the wheel and a rare instinct for what it takes to compete consistently at this level."
Verstappen is placed sixth in the drivers standings on 111 points, with teammate Daniel Ricciardo in fourth with 192 points ahead of this weekend's race in Austin.
Sports
Formula 1 had earlier decided to cancel the 25 September race at Sochi following Russia's invasion of Ukraine in February.
Sports
Formula 1 wants to tap into the rich North American sponsorship market as the series' popularity has swelled over the last three years.
Sports
After the fifth race of the year, Lewis Hamilton is sixth in the drivers' standings on 36 points, with fellow Briton fourth on 59.